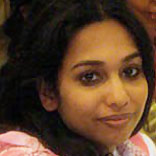 Saurabhi Dewra derived a unique way of educating students by an online medium known as MeraCareerGuide.com. It is a unique platform to impart education, academic tips and guidance to students 
Harmit Singh (HS): What is the objective of MeraCareerGuide.com?
Surabhi Dewra (SD): Today most students make career choices unassisted. They are not sure about how to make good career decisions, and are not clear, what they want to do when they enter the workforce. Many youth do not have access to good mentors.  Indeed, most parents were never taught the contemporary career management skills their children now need.
        MeraCareerGuide.Com helps students in successful transition between secondary educations, post-secondary education, and/or employment and assist individuals in selecting, locating, sequencing, and using needed resources. The website is designed such that the student would need very little assistance and in most cases no assistance at all. 
In simple words it is a one stop destination for Education & Career related information, and aims to address problems of students, which are about their interests and career.  It's a tool which helps students decide about career from an early stage, and thus make them start preparing in that direction.  
HS: Where did you get the inspiration from to start the business?
SD:  At one time I, myself, was at crossroads. So I understand the kind of guidance students require in their intermediate stage of education. However, I happened to be the lucky one to get into BITS-Pilani and then had constant access to great mentors. While I was in college I took up the activity of counseling in schools at Hyderabad and in Bihar and students used to come up with questions about their career and future prospects. It was then I realised the need for a bigger platform, and to fuel this passion was the entrepreneurial culture at BITS campus.  
HS:  When did you start this business?
SD:  I have been working on the project while I was working as a design engineer with a semiconductor company. That was when product conceptualization, team building and extensive research of education system of our country, besides USA, Brazil and other MENA countries, shaped up.  The platform   MeraCareerGuide.Com was formally launched   on June 1, 2009 and was made accessible to students. 
HS: How does MeraCareerGuide.com generate revenue for you?
SD:   The website is designed to provide a platform to students from between 15 to 24 years of age. At the same time it enables educational institutes to reach out to their target students.
The services to students are for free and they can access resources online for no cost.  Today an average Indian student spends more time surfing the Internet than reading a newspaper. We help our B2B segment i.e. educational institutes and consultancies to connect online. They can effectively build brand and generate leads for their institute /courses / product at amazingly low cost. 
HS: How did you fund your organisation, initially?
SD:  The organisation is self funded and also bootstrapped by funds from family.
HS: What according to you are the advantages a person can have by getting associated with MeraCareerGuide.com?
SD:   Unlike any other career or educational website we offer a very personalized approach. Students can have access to information and mentorship anytime from anywhere.  Being an Internet platform we reach out to students in every city and town of India.    In a short span, we have shown good consistency and on an average 1000 students get counseled and get their doubts clarified, daily.   So, as an associate one can get tremendous reach and visibility among specific target audience.
HS: What difficulties did you face in the beginning?
SD:   The biggest challenge so far has been of team building.  A start up's biggest assets are the founders and the team. To build a team which lives the same dream and has the same passion as the founder is essential. In initial days when the concept took shape there was a certain set of people but slowly priorities of each start differing. This i s when you also start losing your confidence. So re-building a team with complimentary skill sets and the same frequency match was the most difficult task. But I have been lucky that today I have a team, which has given its best and dealt with all odd situations with tremendous positivity.  Also, they boost my morale.   
HS: What are your future plans?
SD:    We are planning to have network of 1000 schools and colleges wherein we would have career workshops. We want that every student must consider and get engaged in career decision activity at an early stage so that  he/she can ensure that educational plans  they develop reflect their chosen career direction as well as their interests, abilities, and what they look for in a career.  Apart from it, we are planning to create more knowledge rich expert panels and counselors on our portal, who would be actively available for mentoring students.
HS: What advice would you like to give to people who want to become an entrepreneur?
SD:   I have few lines from Rudyard Kipling's poem 'IF' which I came across in standard 8th while preparing for a poetry recitation. Since then these lines have been my strength. Would like to share a few of my favorite lines, which I am sure will motivate others too.   
If you can dream - and not make dreams your master;
If you can think - and not make thoughts your aim;
If you can meet with triumph and disaster
And treat those two imposters just the same;