Manage finances on web
If money makes the world go round, it is as important to manage it. Perfios shows you the modern way of doing it through web-based solutions that substitute the old, tedious spreadsheets.
Tags: IT and ITES
BY Seema Seth | August 18, 2011 | COMMENTS ( 0 ) |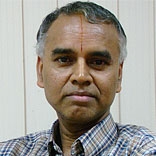 VR Govindarajan
Co Founder, Perfios Software Solutions Pvt. Ltd
If money makes the world go round, it is as important to manage it. Perfios shows you the modern way of doing it through web-based solutions that substitute the old, tedious spreadsheets. In a chat with us, Govindarajan explains the intricacies of his business, what took him to there and the way ahead for them.

Seema Seth(SS): Tell me about yourself, what was your previous profession and how did you think of coming into this business?
Govindarajan(GR): Before I co-founded Perfios, I started my entrepreneurial journey with Aztecsoft after quitting Tata-IBM. In Tata-IBM, I was working primarily on a technology called Datalinks right from the conceptualisation stage with IBM Almaden Research Center. This technology is now part of all IBM database products. Then, I co-founded Aztecsoft, with the vision of building the best Indian IT product company. I served as the CTO strategising the technology vision and directions of the company and also worked with various clients of Aztecsoft while building products for them. Aztecsoft later got acquired by MindTree.

After finishing my MS in Computer Science from University of Massachusetts, I worked with Digital Equipment Corporation (DEC), Colorado Springs for about 5 years in a group that was developing a extensible Database System using shared-nothing architecture. I have a BE in Electrical Engineering and Electronics from IISc, Bangalore.

SS: What role did your family play in terms of supporting you?
GR: Family has been an integral part of my entrepreneurial venture decisions and has always supported me.

SS: What is your company's full name and what is your product range?
GR: The company I co-founded is "Perfios Software Solutions Pvt. Ltd." Perfios (PERsonal FInance One Stop) is a one-stop portal that provides a complete view of an individual's financial status at any point in time, from anywhere. It is also the first of its kind in India and completely web-based. People having one or more investment and expense categories, today, have to monitor their cash flow and investment returns through mechanisms such as spreadsheets. While there are few solutions that provide a place holder for registering all cash flow transactions and investments, they are quite primitive and utmost act as a glorified data entry tool.

There is a need to provide an automated mechanism with very little manual intervention that will help monitor, manage, analyse and report all personal financial transactions for an individual; this need has been answered by Perfios. One of the most important features of the solution is the automatic aggregation and reconciliation of all transactions for an individual across all cash flow and investment accounts. Even for account types that do not provide any online access, a statement upload feature has been provided so that the individual gets a 360° view of his financial health at any point in time and to add to it Perfios is completely FREE for all.

Taking things one step further, Perfios has also recently introduced its tax e-filing feature which enables its users to file taxes using Perfios. USP of this feature is the simplicity involved. Moreover, Perfios keeps its user data forever paving way for a huge traceability advantage for users as they can come back any time to inspect their tax related data, down to the transaction level. The Tax e-filing feature coupled with the Tax Wizard and its native personal finance management product, helps Perfios delivers a great overall user experience to its subscribers.

Perfios offers three plans for its users. Free Forever –the basic plan, Gold Plan –that costs Rs 499 per year and Platinum Plan –the unlimited premium plan and costs Rs 1499 per year.

Perfios is a Bengaluru-based company co-founded by Mr. VR Govindarajan (one of the founders of Aztec Software which was later taken over by MindTree Limited in 2008), Mr. Debasish Chakraborty and Mr. Kunnath Santhosh.

SS: How did you fund the business initially?
GR: Perfios is a start-up organisation based in Bangalore. Initially Perfios was a self funded start up and then in the month of March 2010 Perfios raised funds just under US$ 2 Million from four individual investors with impeccable credentials in the corporate and entrepreneurship space. (Please refer our press release dated 17th March 2010 - http://www.newswiretoday.com/news/66832/)

SS: What challenges did you face in establishing your business?
GR: Since Perfios was venturing into a very new industry (of personal finance management software) the biggest challenge for us was to educate/ evangelise the concept itself to the Indian consumers, that such a concept exists and the user can be benefitted immensely by it.

With the entrance of a few more players in the market with a large marketing budget, the industry got the much needed limelight. We were also benefited by this and after that, there has been no looking back.

SS: What is your team size and what challenges did you face in putting your team together, how was the experience of hiring the first employees?
GR: We are a 20 member team right now. Since we started Perfios along with known people (with whom we had worked earlier) the core team was no stranger to each other and the comfort level was very high. Later we got references from this core team for the expansion. This helped us in keeping the bonding between the employees very strong.

SS: What is your product's USP?
GR: Perfios provides a 360° view of one's personal finance. It has an online vault facility where user can save their documents (in any format). This keeps them from managing the documents manually thereby eliminating chances of errors besides providing high level of security standards to its users. It employs a two point security system. While all the credentials get stored on the local machine in encrypted form, the key to its decryption is stored on Perfios server. This makes hacking virtually impossible.

And Perfios has an online Tax e-filing facility. This feature provides an option for a user to file tax returns from within Perfios portal and eliminates need to work with any other offline/online entity.

SS: What is your marketing strategy?
GR: Perfios has multiple ways of acquiring users – Retail, corporate, wealth management firm, financial advisors and even financial institutions tie ups. We do a lot of online marketing campaigns as well.

SS: How are you planning to scale up your business?
GR: We would like to continue with the same strategy as mentioned above.

SS: What is the price range?
GR: Perfios has three plans for its users based on the features that are made available for each plan.
Free Forever – the basic plan, Gold Plan –costing Rs 499 and Platinum Plan- the unlimited premium plan costing Rs 1499.

SS: What is your turnover like?
GR: We have not achieved break even yet, but we will soon do so. I cannot reveal any numbers as of now.

SS: Where do you see your products 5 years from now?
GR: We already are the thought leaders in the industry and would like to continue to lead this industry to higher level of penetration (of such a product) in the Indian market.