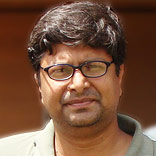 Money matters but not to everybody. There are some who work for bringing about a change. Venkat Krishnan, the founder of GiveIndia and also the mind behind the much talked about 'Joy of Giving Week' is one such person. He shares his views about entrepreneurship with Franchise India Media.
Shambhavi Anand (SA): Tell us about GiveIndia. 
Venkat Krishnan (VK): GiveIndia is a platform wherein people can give donations to support some cause, they believe in. They can choose from around 200 NGOs to donate their money. These NGOs have been scrutinised for transparency & credibility. We do not raise funds for ourselves but help our clients donate to these NGOs.
The unique thing about us is that we tell donors where their money goes and also give them feedback with proof. We ensure that at least 90 per cent of the contribution reaches the organisation that the donors support (as against the average of 60 per cent for the NGO sector).
SA: Is this your first business venture? (If no) Tell us about your earlier entrepreneurial ventures. 
VK: No, earlier, I had set up www.eklavya.org along with a couple of batchmates. Eklavya School was started in June, 1997. It is a Nursery to Class 12, co-educational, English-medium day school affiliated to The Council for the Indian School Certificate Examinations (CISCE).
Along with GiveIndia, I also co-founded Educational Initiatives (EI) (www.ei-india.com), which is an effort by a group of IIM (Ahmedabad) alumni, who have first-hand experience in setting up and running educational institutions. The mission of EI is towards qualitative improvement in India's educational system.
SA: What is your business model?
VK: We are a nonprofit and do not aim to make money. Our financial goals are designed around self-sustainability. We achieve that by retaining between 4-9 (average 7 per cent) per cent of the donations that is routed through us to different NGOs).
SA: Was the idea of 'Joy of Giving Week' yours'? How far was it successful? 
VK: Yes, it was extremely successful. Within the first year itself,
Over 300 registered "giving events" across the country
More than 40 cities in India witness these events
1,000+ schools and 100+ colleges registered to participate
Millions of individuals engaged in "acts of giving"
200+ GiveIndia listed and 140+ other NGOs involved
Over 50 leading Indian CEOs and 10 top celebrities participated
Several crores of rupees raised and channeled to worthy causes
SA: What does being an entrepreneur mean to you? 
VK: Essentially, it means looking to "add value" at all times, not just being opportunist or doing  something that others can also do or because there is "money to be made", but because doing something will make a positive difference and impact, it will result in some improvement (greater efficiency/effectiveness).
SA: What are the ups and downs of being a social entrepreneur?
VK: Seeing ideas "click" like the success of the Joy of Giving Week is a great 'up'. The "downs" are usually linked to not being able to inspire enough people to 'do good.' Far too often, one encounters people who look at everything with a 'what will I get from it' point of view, which is depressing.