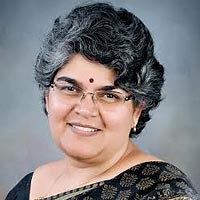 In an interview with SMEntrepreneur, Gayathri Vasudevan, Founder & CEO, LabourNet, has shared more about its growth and expansion plans.
Can you give a brief about LabourNet?
In the year 2006, we formed LabourNet as a small project of the NGO called Movement for Alternatives for Youth Awareness (MAYA). Our key idea is to turn the LabourNet into a fully fledged social enterprise training thousands of youth and providing a safety net through employment linkage and social protection to informal sector workers. The key objective is to is to create a skilled and a more equitable India, where vocationally trained and qualified youth get a fair economic return and social recognition for developing necessary skill sets, whether through formal training or through informal learning methods. 
What motivated you to kick start LabourNet?
Most of the units of MSME cluster comprise unskilled labourers. Thus, we created LabourNet to enable Indian youth across cities and small towns to earn livelihood by providing them with vocational training and employment solutions. I believe that social enterprise is the best way to create a significant impact in the society.
What challenges are you facing at the moment?
We are facing difficulty in empowering SMEs with skilled manpower so that they can survive in this competitive world. It is also a difficult task to reach out to the entire SME cluster across various sectors.
What is the number of informal workforce in India today?
Almost 92 per cent of India's estimated 510 million workforce are informal workers.
Can you elaborate on your counselling and assessment services that you offer?
We provide trainings on beauty and hair care, tailoring, computer, etc. These training are constantly upgraded, and the trained workers are certified based on occupational standards in conformance to National Vocational Education Qualification Framework (NVQEF) and other internationally accepted standards.
Please elaborate on your livelihood earning centres?
We have set up livelihood centers in the tier II and III cities to facilitate easy access to skill assessment, skill development and work linkage for the women in the area.
Can you throw light on the recent external findings being raised by you?
In 2013, we have raised equity investment from Acumen and Michael & Susan Dell Foundation Startupcentral states. We will utilise our fund for adopting latest technology and scale up our operations.
What milestones that have been achieved by LabourNet since its operation?
We started our journey with around 30 people and today we have around 500 employees. Moreover, we have empowered almost 80,000 workers and developed assessments for occupations such as carpentry, plumbing, electrical, bar bending, tile laying and  masonry. More than 21, 000 jobs orders have been completed by workers registered with LabourNet. Today, we are present in almost 12 states.
What are your expansion plans?
We are planning to train one million students or workers over the next five years.