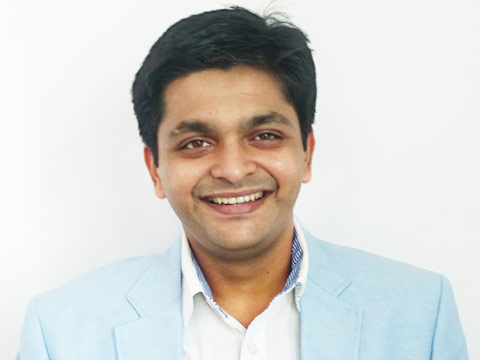 White Rivers Digital is India's one of leading ROI driven digital agency that provides holistic communication strategies to take brands in a new digital era. Founded in 2012, the company's objective is to provide efficient and impactful reach to their clients.
In an interaction with EntrepreneurIndia.com, Shrenik Gandhi, CEO, White Rivers Digital narrates that how his association with Kishore Biyani led Future Group inspired him to start a venture of his own:
Please give us a brief of what the White Rivers Digital is all about?
White Digital is an ROI driven digital agency that provides holistic communication strategies to take your brand in the new digital era. Our digital marketing and eCommerce consultancy services are strongly founded on the belief that a brand's presence in digital media must not just be a mere extension of its offline presence. It must coherently supplement its long term business goals.
Tell us something about your previous works experience before establishing White Digital?
I always had an entrepreneurial zeal. During my management days, as a part of the entrepreneurship cell, I along with my three colleagues founded a deserts brand for college students within the college premise. We ran it for a period of few months before selling the concept to a few entrepreneurial juniors, who would take it up post our management stint. Post that I got a chance to work with India's biggest retailer, Future Group. I worked in various departments and spent good amount of time working with GR Venkatesh, then Head HR of Future Group.
What inspired you to start your own venture?
The day I put down my papers in the company, I was given my first online assignment as an entrepreneur by GR Venkatesh. I was assigned a task to make his website. It imbibed the belief of a strong moral support and inspired me to start a venture of my own. I have been born and brought up in an entrepreneurial atmosphere. I always wanted to work in Kishore Biyani led company, as I look up to him as an entrepreneur. I wanted to dedicate the first year of my career to someone I have seen growing as a first generation entrepreneur and be able to serve him as one in future. I have served the Biyani led group as an entrepreneur in various ways since the inception of White Rivers Digital.
How do you define entrepreneurship?
Entrepreneurship is a perfect mix of undying passion, brilliant workable ideas, street smart execution and apt timing. 
Why did you choose to penetrate into the competition intensive digital marketing domain? How do you manage to survive in this space?
Honestly, India is still on the tip of iceberg when it comes to digital marketing. There is a lot to explore and there are a very few hands serving the same. In fact, I believe, there's still a huge gap which needs to be fulfilled on the supply side. I always wanted to do something in digital as it is a very rare market combination, wherein there is a huge demand of services, growing supply of resources and a passion to perform. As far as competition is concerned, we consider ourselves as our biggest competitors. There is a thrust to perform better than what we did yesterday and daily. I believe that other companies in the business doing great are not competitors, but inspirers.
Please give us an overview of your digital marketing and eCommerce consulting services?
We start with understanding the client and their needs which leads us to addressing the right problems. Once we know the problem, then it's about solutions and using them along with client's own knowledge of the market and consumers to tailor make something which is impactful. Our services start from creation of brand identity, website design and development, mobile websites and apps, social media marketing, google marketing as well as search engine optimisation, branding campaign for multiple devices and channels as well as performance marketing.
Where do you see White River Digital today since its inception?
While we started as a social media agency serving various social media requirements, currently we are a full service digital marketing agency serving needs of clients across domains – be it eCommerce, F&B, Entertainment, Real Estate or Events, wherein we are not only involved as an agency working on a social or digital strategy, but also involved in solving macro marketing problems.
What will be your message for the aspiring entrepreneur in this domain?
I have seen many people waiting for an idea to strike and they spend months thinking without moving ahead. I am strongly against this thought. I believe, ideas are dime and in dozens, but how do you execute it is the key. If you keep waiting, I believe it is time to open eyes. Look around and get started. It's never too late to start, just get going now.