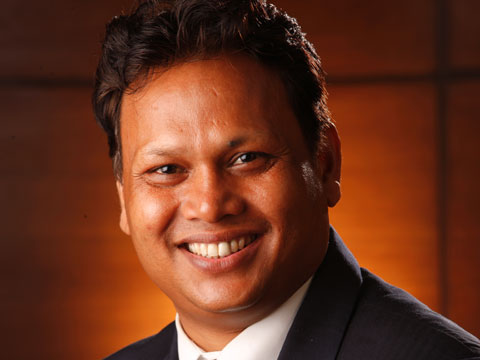 Agripreneurs in India have the limited ability to invest and scale up their business. Therefore, they need longer term visibility of fund to build the team and collate necessary resources required. Moreover, incubators and mentors need to appreciate the complexity and ground reality to help start-ups develop business models.
In an interaction with Entrepreneur India, Ashutosh Kumar Sinha, Co-founder & Director, Villfarm Agrisolutions Private Limited, highlights the challenges that today agricultural start-ups are facing in the country and how it can be resolved only with the help and intervention of the government bodies, incubators and VCs:
What kind of challenges agricultural start-ups are facing in India today?
Owing to the huge productivity gaps and large market size, agricultural start-ups have one of the biggest potential in India. But agriculture is a multiple operations enterprise, where about 10 different operations starting from soil preparation to storage and transport contribute to overall productivity and profit. This makes agriculture a complex system for start-ups to target. The big ticket operations like seed, irrigation, chemicals and machineries are dominated by big players and it requires large investments.
So the biggest challenge for start-ups is to target right area of the agricultural operations. Incubators and mentors need to appreciate the complexity and ground reality to help start-ups develop business models considering these aspects critically.
Agriculture start-ups also need longer term visibility of fund (at least 3 years) to be able to build team for the business. Funding is normally not available for team building for early start-ups as it does not match valuation and risk perception. Even if funding is committed, entrepreneurs are left with so little stake in the venture that it becomes non-remunerative for them.
What kind of supportive role the government bodies are playing in terms of providing the eco-system and incubation support to agripreneurs?
NABARD (National Bank for Agriculture and Rural Development) - DST (Department of Science and Technology) and the government support to private incubators in recent time has been of great help. As most of the agripreneurs have very limited ability to invest, government support is crucial not only for product development and proof of concept, but also for initial operations before these enterprises look to raise commercial investment.
Currently, agripreneurs are trying to raise commercial investment too soon, which makes the enterprise unattractive for entrepreneurs in terms of wealth creation. Technology access is still very low and the government need to be more supportive. Incubators, agricultural universities, CSIR (Council of Scientific and Industrial Research) labs, engineering institutions, chemical laboratories and biotechnology labs need to collaborate more.
ICAR (Indian Council for Agricultural Research) can become a nodal agency for technology licensing. Agriculture needs application of technology from almost all scientific streams and agripreneurs are not sure where to look. Incubations centres set up by agricultural universities and institutions like ICRISAT (International Crops Research Institute for the Semi-Arid Tropics) are also providing helping hand to agripreneurs. Initial, collateral free low interest loans to the tune of Rs 50 lakh should be made easily available to agripreneurs.
Illiteracy is considered as a matter of concern in slow agricultural growth. How do you help the farmers to overcome this challenge?
Farmers are illiterate but not uneducated. Literacy is also increasing rapidly. So, illiteracy will not be a hindrance in the next 10-15 years. But for now, providing information via pictures and voice messages can be of great help. This method of messaging will remain preferred way of consumption of information even after achieving 100 per cent literacy. Mobile device based videos, interactive advisory, phone (voice) based advisory and local TV transmissions can be other effective means which are relevant today and will remain effective in future as well.
What is the contribution of this sector in India's GDP?
Agriculture contributes 15-16 per cent of GDP by way of current definitions and calculations. But if we take into account agricultural raw materials, then their contribution will be 30-40 per cent of the GDP. On consumption basis, almost 50 per cent of household expenditure (rural + urban) are on food. So, even after allowing for saving rates etc., agriculture's contribution to GDP should be 30-40 per cent. This is too important a sector in India in terms of GDP and labour employment and it will remain so for foreseeable future.
What is the adoption rate of mobile and internet technologies in agriculture sector? To what extent, the usage of technologies has modernised this sector?
Tele density (Mobile phones) is high in rural areas and is sufficient to reach to almost all farming households. But data usage are much lower compared to urban India (it's less than one fourth of urban India). Smartphone sales and pre paid data card sales are showing encouraging trends in rural India.
Almost one third of all smartphones are sold in rural India now. Adoption of internet technology is not an issue now, the issue lies in consumption. Cost, speed and contents are three major hurdles at this point in time. Cost and speed pose lesser hurdle considering expansion of 3G network and falling price coupled with farmer's willingness to pay for useful information.
Content is a big miss and if suitable content is developed, adoption and consumption will increase exponentially. Content is a big start-up idea as well and is much easily scalable than many other agriculture ideas.
How agricultural start-ups are leveraging cloud services?
Usages of cloud services by agriculture start-ups are much lesser than other start-ups. The use for cloud based ERPs are focussed in running operations. Many start-ups are too small to even need cloud support for their operations. For on field work in villages, either network or content is missing or unrealisable for meaningful use of cloud services. But this is showing better adoptions. With many small cloud start-ups coming up with targeted and specific services, this will grow substantially over the next 3 to 5 years.
Do investors see potential in agricultural start-ups?
Yes. Few agriculture focussed investors like Omnivore are actively looking at agriculture start-ups and other social investors like Unitus, Aaviskaar, etc, are also very active. But at this point in time, the clarity as where to invest is still in the development stage.
Investors are more comfortable investing in a product or technology company, which they consider as significant differentiator, quick to scale and disproportionate value creator. But agriculture enterprises also need to be in service, channel etc., which are low on priority for commercial investors. Hence, many of the promising start-ups, which are not product and technology start-up, find it difficult to raise money. Also, the valuation and funding size need innovative approaches.
Does the agricultural sector in India create opportunities for budding entrepreneurs?
There is no doubt about it. But this is a complex business ecosystem and there are multiple dependencies. It requires much longer term focus than others, especially tech start-ups. People need staying power in this sector to create a scalable business. Opportunities are huge, but the ecosystem of entrepreneurs and investors who understand this sector is still developing.