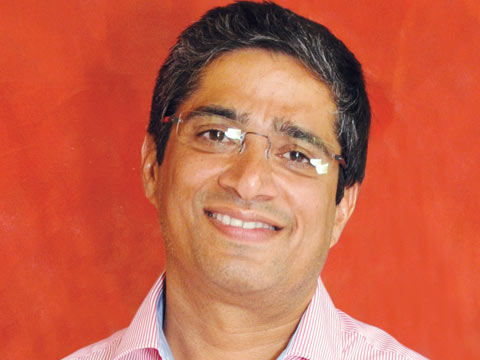 Entrepreneurship is a very wide and an ever-evolving subject with each individual having his or her own experiences and learnings. In an interaction with Entrepreneur, Kunwer Sachdev, Managing Director, Su-Kam Power Systems, shares few important attributes or traits that helped him become a better entrepreneur:
On Problem Solving Skills
An entrepreneur must constantly look for a solution to the problem. During my college days, I used to help anyone who came to me with a problem. I listened to their problems and did everything in my reach to resolve it. The situation hasn't changed much; earlier I was solving problems of my college fellows and now I'm solving problems of my customers, dealers, distributors and employees.
I believe as I help people around me, I help my business. This helped me make strong bonds with people around me in a way that they would look up to me as their leader. I carried the same attribute at work and established good interpersonal relationships across all levels.
On Possessing People Skills
I always tell people that above all an entrepreneur is an HR head. An entrepreneur has to understand that he/she is a people's person. He/she must get along with people and move forward with them. The best way to do this is by supporting your employees and constantly engaging with them to help them develop their potential.

On Having Clarity in Division of Work

Another important attribute of any entrepreneur who wishes to be a successful leader is to have utmost clarity and focus in one's work. I am very clear about what I want and this helps me provide guidance and clarity to my team as well.
As per me, it is of utmost importance to explain the target and the result to your team in a way that the whole team is on the same page. Rigorous checks and reviews are required from time to time to ensure that the clarity is maintained and everyone is clear about their responsibilities and actions to be taken to fulfill them.
In my initial years of business, I also lacked this quality and realised that the hard work was not getting desired results in spite of having all resources, then I realised the importance of providing clear communication and ensuring that both sides have same understanding on any given task.

On Possessing Leadership Skills
An entrepreneur should understand that he/she is constantly in competition with his employees. When one hires professionals with strong subject knowledge and experience, one must appreciate them, and at the same time, strive to upgrade one's own knowledge bank in order to provide guidance and support and gain respect at the same time, because a leader must lead from the front. This can be done only when one has enough knowledge.
On Developing Right Culture/Environment
Every entrepreneur must create a culture in the organisation that suits his/her personality. To give you an example, Su-Kam is built on innovation, and running an innovative organisation is not possible without creating an innovative culture. Continuous efforts must be made to create a healthy work environment, where employees trust the people they work for, take pride in what they do and enjoy the company of the people they work with.
Also, one should watch out for cultural changes that may be brought about by new people and see its suitability to the principles of the organisation. It's very important for an entrepreneur to create an environment that inspires people to perform.
On Never Ignoring Profitability Aspect

One of the most important attribute is to pay close attention to the profitability of the organisation. As to do anything one requires money and without profits the mere survival of the organisation can be difficult.