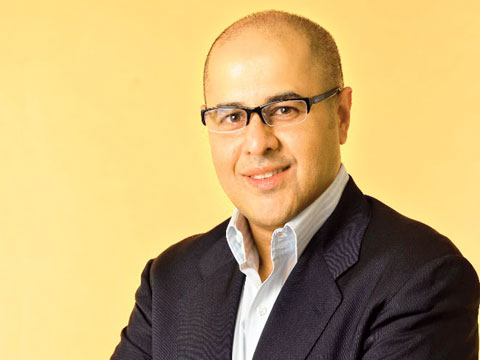 GeckoLife is a social platform that is suitable for groups, families and children. The platform is created with a focus on private and secure online communication and allows members to organise their activities and discussions according to their interest.
It is the brainchild of founders Rajeev Gupta and Ashish Trivedi, both parents who seek to create a meaningful, private social media experience for their families. With the platform, they want parents to feel more comfortable about introducing their children to the benefits of online communication. While nurturing their progress, parents can also use the opportunity to have conversations around online responsibility and smart social networking.
In an interaction with EntrepreneurIndia.com, Rajeev Gupta, Co-founder, GeckoLife, speaks about how GeckoLife enable parents to control and monitor their children on a social platform:
How did the idea of GeckoLife come about?
With almost 40 collective years of technology experience and 55 collective years of parenting, I and Ashish Trivedi felt the need of creating a new social media experience for families, which is private, collaborative, meaningful and inclusive of children.
GeckoLife gives parents of pre-teens the ability to oversee all connections, engagements and online content that their children have access to, thereby protecting them from online threats like cyber-bullying and inappropriate content. With a strong team of 20, GeckoLife has presence in India, Singapore, Australia and the USA.
Why GeckoLife? How it is different from other social networking sites when all the features more or less are similar to Facebook. It's rather a close one with limited exposure.
The main differentiator is Safety, Privacy and Usefulness, with a focus on Family. This stemmed from the fact that as the world becomes increasingly digitally enabled and children are exposed to this much earlier in their lives, digital footprints are forged at a young age.
The need for a platform that helps create a positive digital footprint is vital. GeckoLife has provisions that enable parents to control and monitor their children on the platform, a feature not currently available on mainstream social networks.
Safety and privacy are hallmarks of GeckoLife. Even for adults, with people publicising their lives online, it's become apparent that many events, comments and pictures are not relevant to be shared online with everyone.
Too many social platforms are currently offering one single co-mingled timeline. We are strongly of the view that social should be ordered or arranged by subject or specified audiences. This creates heightened relevance and allows one to search and archive more effectively.
As far as security is concern, many think that Facebook is better equipped for it. What is your view?
Most social platforms are open and public by default, whereas GeckoLife in contrast is private and safer. On GeckoLife, members can share what they want, with whom they want. They can also control the content they view based on topic. GeckoLife is focused on a pull versus push-factor unlike most mainstream social networks.
On GeckoLife, members search and join conversations and activities that are of interest to them, without seeing irrelevant and potentially harmful content.
When it comes to protecting private information, the team at GeckoLife understands the sensitivity of the content, especially where young children is involved. All content shared on GeckoLife is controlled by the member and is not searchable on public search engines.
Do you think privacy concerns are compromised on online social platforms? To what extent one can safely do social networking using GeckoLife?
Social networks have become an avenue for extreme confidence. People express their opinions online, without considering the ramifications. It is also very often an outlet for projection of a false self-image. This results not only in an unreal digital presence, but also in over sharing.
At GeckoLife, our product is built around the idea that less is more. We strongly advocate creating, sharing and storing the more important aspects of ones lives online, and doing it all within a safe space.
What is the revenue model for your business venture? How are you thinking to monetise it without compromising security and privacy?
There are several options that we will look at as we scale up the platform. But it is important to note that at our core, we will always remain focused on what we stand for, i.e., privacy and safety. Our monetisation avenues include:
Sponsorship: Enterprises are interested in tapping the 'family unit'. Accordingly, we intend to allow family orientated enterprises and organizations to create sponsored events on GeckoLife.
Groups: Charge groups and schools on a per user basis. Gecko becomes the tool for customer care (vis-a-vis, customer acquisition).
Family user: The more you use and store, the more you pay. Initially, we intend GeckoLife to be free. Once we are at critical mass (>100,000) we intend to add in the freemium model. We will position this to be 'sort, safely, store.'
Commerce:  Per centage share of sales, products and services.
Apps: Revenue share.
White label: We have received compliments from SMEs, which have asked us to consider white labeling the product. This is potential blue sky as this provides significant long-term annuity. We have resisted focusing on this as we remain consumer focused at this stage.
What's the number of user base you have at present and in how many countries?
We currently have 5,000 active members spanning across 10 different countries.
Does the user's base comprise of only parents and children? What feedbacks have you been receiving from them?
Our member base comprises of parents, children and groups. Feedback has been positive and majority of our members are active on a daily level. Even non-members see potential in joining.
Do you think GeckoLife in near future will give competition to Facebook?
We are not looking to directly compete with Facebook, but to give families and groups a safer option, who are looking for a more private way to be social.
What was your seed capital? Tell us more about the existing investors and funds raised till now?
We are currently funded by angel investors and successfully raised $1 million in seed funding in 2013. Our investors were high net worth individuals from Hong Kong, Singapore, USA, Australia and the Middle East. Just recently, we also closed a round of investment from the Singapore Government's fund called JFDI.
What is your future roadmap for the next 2-3 years?
This industry is still only 10 years old. We have only scratched the surface of what social is, and how it will be used. With device availability and ubiquitous access, we believe there is abundant room for growth in the sector.
Specifically, the evolution in our view will entail greater privacy, more usefulness, micro-networks targeted towards specific interest groups of people. We aim at building our business around this need and will expand in a regional as well as global scale.