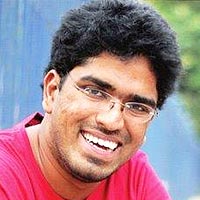 Nineteen years old Rohith Subramanian, Founder, Fundmydream, shares his idea and more on crowdfunding with SMEntrepreneur.
Tell us about Fund My Dream.
Fundmydream is a crowdfunding platform that supports campaigns that are creative (Music, Filmmaking, etc.) and supports social causes. Currently, we have one project for building 100 restrooms in rural schools across India. We have 10 more projects lined up that will be going live this month. We have raised about 2 per cent of the total funding requirement as of now and are sure to reach the committed value in the stipulated timeline as defined in the project.  
For all projects, the minimum contribution a person can make is Rs100 and the upper limit depends upon the project.
Why did you choose crowdfunding platform as a business?
I saw a lot of creative projects and ideas that were unique, creative and socially relevant yet failed just because of lack of funds. I thought to provide a long-term solution to this and so started Fundmydream. This is not my only venture. I am working on two more prototypes that will be launched very soon.
How do you select or target people looking for funding to be eligible to come to your platform?
We have many pre-requisites that need to be met by any project that we undertake. The foremost thing is the passion of the creator and the quantum of reach a project could generate in terms of bringing in people to contribute. The other pre-requisites being a genuine study on how realistic the target amount is and how much time the creator can put into the crowdfunding campaign. All pre-requisites are checked by a panel of experts from diverse industry background.
There are no tangible rewards to investors investing in a project on crowdfunding platforms. So how do you give back to them?
As you rightly pointed out equity-based crowdfunding is not yet legal in India. We have to design rewards that attract the crowd to fund the project. This is one of the key success factors for any project. The rewards differ from one project to another where our team and the project creator will be sitting together and discussing the rewards. It is not mandatory for NGO projects to offer rewards. Take an example of a short film. The rewards for this will be premier tickets, exclusive merchandise, a special mention in the screening, the contributor's name in the credits of the movie or even making the contributor appear for a role and honorary co-producer tag and associate producer tag.
What is the USP of Fund My Dream?
We provide a customised team for each project, and the team will be helping the campaigner at every step of the project. This is our main USP.
How do you make sure that the funding, which an entrepreneur receives for his project, does not go for his personal usage?
We do a background check of the campaigner before the project goes live to avoid misappropriation of funds mobilised. We also have a cost breakup of the target amount that the creator is quoting and we do check the pricing to make sure that the money is used in the right way. On the top of this, every campaigner has to convince our expert panel on the passion, methodology of creating or implementing the idea, reward mechanism and the genuineness of the campaigner.
Recently, a former SEBI member had said that crowdfunding should not be encouraged in India as the cost of regulation would be high because it will involve large number of people who contribute small amounts. Do you agree with him? If no, why?
Equity-based crowdfunding requires loads of regulation mechanism as rightly suggested by the member. Yet equity-based crowdfunding isn't the only aspect of crowdfunding platform. In a country like India, where donation/contribution is a continuing phenomenon, regulatory authorities needn't be too much worried about this. All that we could create through a crowdfunding platform is to present these contributors with a structured channel through which they could make their contributions on a genuine platform.
What are your plans for future growth of Fund My Dream?
We are planning to extensively make people aware about the concept of crowdfunding as we see major portion of the population is still unaware of this concept. We have started a host of programs aimed at college students to bring out their talent and provide them a platform to live their dream. We are on the track of making many creative projects successful and make a change in our country.