Empowering Indian Farmers
Founded in the year 2007 by the then Union Minister Sharad Pawar, Reuters Market Light (RML) Information Services Pvt Ltd, has empowered over 1.3 million registered farmers across 50,000 villages in 17 Indian states.
Tags: Amit Mehra, Reuters Market Light Information, RML Information, agriculture sector, Sharad Pawar, Indian farming community
BY Aparajita Choudhury | June 13, 2014 | COMMENTS ( 1 ) |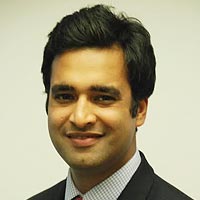 Amit Mehra
CEO and Founder, Reuters Market Light Information
Amit Mehra, CEO and Founder, Reuters Market Light Information, talks about empowering the farming community in India and much more in a chat with SMEntrepreneur.
When and how RML Information Services Pvt Ltd. came into existence? What is the key objective of RML?
RML was formally launched in India, in the state of Maharashtra on October 1, 2007, by Sharad Pawar. Union Minister, Agriculture. In 2007, our parent company Reuters [now Thomson Reuters] started an innovation programme to incubate and build long-term transformation businesses, funded by a separate board headed by the CEO. From 2007 to 2013, we worked towards improving our service offering and developing next generation ICT based products to further impact the agri communities at scale. In 2013, a VC fund management company teamed up to support the continued development of RML and partnered in the newly formed RML Information Services Private Limited.
What are the major difficulties that the Indian farmer community is going through due to inaccessibility of proper farming related information?
A farmer in India is estimated to get only 20-25 per cent price of his final produce vis-a-vis 40-50 per cent in the developed world. Additionally, the productivity of many Indian crops is amongst the lowest globally. One of the key reasons is lack of relevant, timely, reliable and accurate information.
To what extent, Reuters Market Light has been able to address these problems?
Our services are enabling farmers to lower costs, increase yields and make informed decisions about their farming practices. Anecdotes by individual farmers have shown their financial benefits ranging from a few thousand rupees to up to four lakh rupees. RML has empowered over 1.3 million registered farmers across 50,000 villages in 17 Indian states.
Can you please elaborate about your products and services for the farming community?
For the farming community specifically, RML offers highly personalised micro-information services. Delivered as a daily set of simple and personalised SMS messages to the farmer's phone, the service is available in nine local languages and across all operators in all mobile handset types. RML information is powered by hundreds of full time agri experts, government and research institutes. As a step forward, to further impact and deliver value to the farming community - RML has now developed Krishidoot, which is an easy-to-use, universal ICT based platform that connects farming communities with agri businesses creating direct market linkages with buyers, and thus reducing intermediary influence in the supply chain. The purpose is to give the farmer-producer the advantage of scale in the market and provide the ability to participate significantly in the supply chain. This would lead to sustainable growth in farmers' incomes and improve their quality of life.
What have been your biggest achievements till now?
RML now operates across 17 states in India and covers over 450 crops and varieties and 1,300 markets across these states and 3,500 weather locations. As far as Krishidoot is concerned, till now we have the largest aggregation of FPO's (farmer producer organisations) that have been signed up for Krishidoot. RML has won various prestigious awards and recognition across the globe like the Marico Innovation Award, Financial Times and Just Means Social Innovation Award, NABARD Award for Rural innovation etc.
What is your market strategy for the next five years?
Beyond just providing decision-critical information to improve crop productivity and price realisation, RML is working on solving market linkage problems faced by farmers. We are thus collaborating with other organisations in the private and public sectors that engage and connect with the farming community of India. We will continue to expand and deepen RMLs vast reach and unmatched data assets combined with its content and technology expertise, to power a robust suite of offerings for private enterprise and government projects.
Please add your comment
Kamlesh Asalaliya
March 08, 2015 at 12:59 pm
Please provide contact details.
Reply |