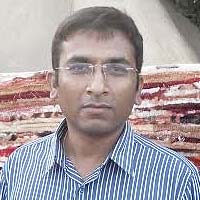 Please tell us about your venture – Let's Recycle.
Our business helps other businesses become climate friendly by diverting waste from landfill towards recycling and protecting the environment and saving precious natural resources. The basic fundamental behind our business is to save and protect the environment by promoting recycling and better waste management practices.
In what ways climate change can affect the continuity and efficiency of your business?
Climate change will affect everyone and definitely with huge implications. Even today, our habits and mindset are not helping improve the situation. In a matter of 3-5 years, we will start seeing the negative impacts of bad habits and attitude towards environment. Then the cost and implications both will be high.
We need to accept our responsibility to do our bit for environment. Eating pizza/snacks packed in 7 layers packaging or ice cream is not bad, but throwing the waste in irresponsible manner is a wrong and destructive habit.
How do you plan to mitigate and build resilience to the current and expected impacts of climate change?
We intend to expand our business to growing need for more responsible waste handling companies. We also launch various programmes, where people get incentivised for recycling and handling waste in better manner.
What benefits can you experience post implementing the climate change management strategies?
For us, we are helping organisations have better circular economy for their waste, which improves their sustainability, profits and gives them growth. We have seen repeatedly that all those clients who implement better sustainability and waste management practices end up saving on buying those and people start using the resources responsibly. Hence, not only the consumption reduces, but accountability also improves.
Considering the climate change, how do you identify new and innovative business opportunities?
We see around and we only see problem – we see waste. Waste is going to be a huge problem not only for India, but for global economies also. For us, innovation is about making it viable to deal with it day in day out, and I think my team has been doing an amazing job at innovating.
How do you plan to adapt to the impacts of climate change on your business?
We plan to grow and give a lot of people the structured opportunity to work with us to solve and handle the challenges of climate change.