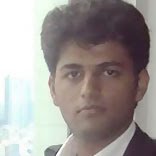 Gaurav Sharma, Founder and CEO, Twtbuck.com comes from the young breed of CEOs and founders who believe in creating value for themselves. Further, as his impatient and go getter nature refused to wait for the proverbial hatch from chicks that takes its own time, so he built his own nest instead, and that too in rocketing speed. Twtbuck, which is no different but just another brick in the social media wall that brings together people, products, programs and helps integrate them to create a progressive media climate, is emerging as a popular promotion site.
AP: Tell us about your company Twtbuck? When and how did the company come into existence? Please elaborate on the number of offices and employees that you have?
GS: Twtbuck is a single platform to create advertisement on twitter and to monetize twitter. Frankly, the company emerged out of an experiment. I am an avid blogger and was not getting much time to promote my blogs amidst a hectic job schedule. Hence I wrote a 'DIY (Do-it-yourself) marketing program to take care of my blog through auto-marketing via twitter. The results were simply unbelievable and it didn't take me much time or thinking to realize its commercial usability as a social media DIY advertising platform. That's when I left my job to build this experiment into a company. The company which is just 7 months old was funded with a meager amount of 10,000. We have one office and 4 employees currently.
AP: What is your business model? What all do you offer under Twtbuck?
GS: Our business model is similar to that of an advertisement network or a publisher's network where advertisers pay for advertising on twitter and publishers make money to publish these advertisements. At present, we are providing services relating to keyword targeted advertising on twitter to the businesses and monetizing twitter account by publishing tweet advertisements. We have been able to generate 260 clients, 14200 publishers and 240 million ad impressions so far.
AP: What prompted your decision to be an entrepreneur? Can you recall an interesting incident behind the leap?
GS: As a child, I was fascinated by the stories of Sabeer Bhatia, Yahoo and the emergence of Google. This prompted me to start my first company at the age of 15, the year when I used internet for the first time. I decided to create an Indian version of Yahoo with more focus on local businesses. I didn't know anything about the ABC of website development, not even the basics, so I worked nearly round the clock - managed school, self-tutored web development and spoke to local businesses for selling ad space. Although, the plans couldn't materialize but this period of my life helped me discover my purpose in life and my true calling.
AP: How has the company grown under your able guidance? What has been your strategy to bring it to this level since inception?
GS: I would say, the viral nature of the company helped more than anything in company's growth. I relied on highly targeted advertisements on Facebook and Google. I believe, penetration of pricing strategy and optimum usage of resources available with me in terms of blogs and other portals that I have built over the years is proof of the applied marketing strategy. Being right there always is my marketing strategy.
AP: How was the company funded when it began? And what are you financial plans?
GS: The company till now is self-funded. Many PE/VC funds/Individual investors have approached us but being very young and also very profitable as a company we have deferred our plans to raise funds by around 6-9months. We should avoid raising funds till the time we are self-sustainable or the company showing positive growth because otherwise we will end up losing the stakes of our company very early and at a very low valuation.
AP: Are you giving any scheme to your consumers/ client base? Or do you have an association/partnership with any other company? Kindly elaborate.
GS: We are already providing the most economical keyword targeted advertising in the market, that we don't need any special schemes as such to lure our client base (advertisers). For publishers, we have set $10 (Rs 440) as minimum payout amount which is way lower and easily achievable than any other networks where minimum payouts range from $25 to $100. Hence, a publisher can encash his/her earnings on Twtbuck more frequently. We are in talks with some media companies in Africa and south-east Asian countries for partnerships and would declare it on our website soon.
AP: What is the biggest challenge you have faced so far while trying to promote the concept of virtual marketing in India?
GS: Twitter is yet to make an impact on Indian cyber population which makes it difficult for us to explain our product to the Indian users and Indian marketers because while pitching our product, we have to first explain Twitter and then the meaning of advertising or using twitter.
AP: What are the key marketing and brand building strategies for your business and how do you define your USP?
GS: Right from beginning, we have worked hard on website's SEO (Search Engine Optimiastion) and this has given us good visibility. For marketing and branding, we advertise on Facebook and Google and also use Twtbuck platform to advertise it. Using Twtbuck has given us the best results of all efforts made towards marketing.
We have 3 major points (USPs) that differentiate Twtbuck from other players. First, Twtbuck facilitates keyword targeted advertising on twitter. Second, publishers have full control over advertisement publishing unlike others. And lastly Twtbuck uses smart pricing method which gives advertisers more than what they pay for, hence better ROI.
AP: What is your word of advice for today's entrepreneurs who would like to enter into this Industry? What investment will  be needed?
GS: If you have an idea, check if it is unique or better than the existing ones, and if it is, then  see if there is a sizable market for it. Don't make any plans, just jump in, start working on it and avoid taking outside money. All that you need is a small hosting space, domain name and a computer to write and test codes on. Hence, you can start an online service for an investment below $100.