Building MFIs
Microfinance has proved to be one of the most innovative, sustainable, and effective tools for poverty alleviation. By applying a standardised and highly scalable business model to microfinance enterprises, IntelleCash aims to take the concept of microfin
Tags: Kartikay Rai, Head, Intellecash
BY Bhuvnesh Talwar | April 29, 2010 | COMMENTS ( 6 ) |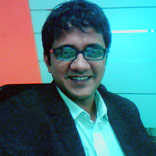 Kartikay Rai
Head, Intellecash
Microfinance has proved to be one of the most innovative, sustainable, and effective tools for poverty alleviation. By applying a standardised and highly scalable business model to microfinance enterprises, IntelleCash aims to take the concept of microfinance further, farther and faster. Mr. Kartikay Rai, Head, Intellecash tells us how they are expanding the reach of microfinance to under-served areas.
Bhuvnesh Talwar (BT): What was the core ideology behind the creation of IntelleCash?
Kartikay Rai (KR): IntelleCash a subsidiary company of Intellecap, one of the leading consulting firms in the International social development space, is guided by the vision of expanding the reach of microfinance to under-served areas by helping create a stream of local institutions and entrepreneurs working on microfinance industry best practices, customised to the local needs.
IntelleCash was created in order to address two critical needs of the microfinance sector- to take microfinance services to the hugely underserved geographies of India which present a huge demand for microfinance, and to provide start-up entrepreneurs with an end-to-end microfinance business solutions package that drastically reduces their timeline to viability and further scale-up.
BT: How do you see IntelleCash playing a definitive role in creating a better environment for MFIs and the poor?
KR: IntelleCash aims to be at the forefront of growth and innovation in the microfinance sector. By creating a steady stream of microfinance institutions (MFIs), most of them in hitherto under-served geographies, it will significantly increase the outreach of microfinance across India. Our unique ability to create MFIs from scratch, in diverse geographies, enables us to act as a research lab that leverages in-house expertise and understanding of Microfinance space to create innovative products for our partners.
Features of our programme, such as providing on-lending funds to our network partner MFIs creates a capital support system for our clients, enabling them to attract further funding from financial institutions faster. We have a strategic tie-up with Aavishkaar Goodwell, that provides equity support to some of our network partner MFIs, and help them achieve scale much quickly.
BT: What business model and support services are provided to help your client establish an MFI?
KR: At IntelleCash, we provide the complete microfinance operational infrastructure that is required to have a sustainable and scalable MFI. This infrastructure has been created with a very exhaustive study and analysis of MFI platforms across the country and based on that, we have come to a stage where we can create a running MFI within a period of 45 - 60 days, and then go on to support them into streamlining of operations and then further scale-up. One of the key features of our engagement model is that apart from playing a strategic advisory role, we also support our clients in executing the strategies that we develop with and for them, on the ground.
BT: What kind of clients do you cater to?
KR: Our clients include microfinance start-up entrepreneurs (often, it is a small group of entrepreneurs coming together), and they can be of very diverse backgrounds – ex bankers, businessmen, corporate professionals and others, corporate houses looking to venture into microfinance, transforming NGO-MFIs, and existing for-profit MFIs.
BT: What is the fee charged by you or do you have any other options in the client's MFI?
KR: We typically engage over a 3-5 year period with our clients where we work with them for some up-front fee and then we have a revenue share arrangement going ahead. This not only ensures that our clients do not take a big hit on their P & L in the first year of their operations, but also keeps us on our toes as our revenues are linked to our clients' growth.
Apart from that, we also work on turnkey assignments on fixed fee basis for a period of 12-18 months. In some of our clients, we also take a small equity stake, if they so desire. We have kept our fee structures quite flexible, and at the end of the day, it's for our clients to decide the model that they want to work on, based on their liking and comfort.
BT: In what ways does IntelleCash help established MFIs in enlarging and expanding their services?
KR: IntelleCash has a number of value added tools and services that address the needs of MFIs that are in their growth and evolution stage. As some of our network partner MFIs enter the next phase of their operations and look for quick scale up, we engage closely with them in both strategic as well as operational roles so that the quality of their operations and portfolio is not compromised.
We have a product development team that continuously works to understand the evolving client needs and come up with suitable product and process innovations to help them as they expand their operations.
BT: What are the major hindrances in establishing and working of MFIs in India?
KR: There are multiple challenges: capital, human resource, standardized systems & processes, a robust technology platform and choosing the right geographies. The sector is still at an early stage and has challenges typical to any such sector. Human resource is one of the most critical ones as the right HR can take care of a number of the other challenges. However, with the growth that the sector has seen over the past few years has begun to attract more and more good talent and we hope that the trend continues. Capital is the other big one: if you are looking for scale, then you need to bring in a significant capital on board. In today's scenario, the minimum amount is between 50 Lakh – 1 Crore.
We, at IntelleCash, would continue to work towards addressing some of these challenges effectively and take some pressure off the entrepreneurs as they set out to establish MFIs across the country.
BT: What do you think should be the driving force in setting up an MFI? Do you see IntelleCash as a social entrepreneurial initiative?
KR: The beauty of the microfinance model is that it presents a start-up entrepreneur with the unique opportunity to reach out to a large section of the under-served communities while creating value for himself and the other stakeholders in his enterprise. The entrepreneur should be driven by a combination of these two factors: a desire to provide products and services to communities that are in dire need of them, and doing this in a professional and profitable manner. However, the thing to keep in mind here is that profitable does not mean profiteering: while we believe in profitability as it brings scale, but we also are in complete cognizance of the fact that we are here to create a social impact, while creating stakeholder value, and the end client must benefit from the efficiencies that we bring in to the operations of our client MFIs. So, in that sense, we do see IntelleCash as a social entrepreneurial initiative.
BT: What are the prevailing interest rates in most of your clients' MFIs?
KR: In the beginning, the prevailing interest rate in most of our partners' MFI is around 28 – 30 per cent and it would gradually decrease as some of them achieve scale and efficiency. A key factor here is also the cost of funds for our partners (the rate at which they get on-lending funds from the financial institutions), which is currently anywhere between 13 – 15 per cent.
BT: Till now how many start-up clients have set up their MFIs and on an average till what time will they achieve their break-even point?
KR: Till date we have engaged ourselves with thirteen start-up MFIs across the country, and helped them set up their operations from scratch. While some of them are currently in the setting-up stage, there are others who are now in the growth phase. We have been able to reach out to more than 50,000 poor clients through our various network partner MFIs, and this number is now growing at a fast rate with some of our older partners scaling up.
We are happy to share that most of our network partners achieve break-up either in the first year itself, or quite early in the second year of their operations. One of the key features of the IntelleCash microfinance model is its cost efficiency, and we have been able to realize operational break-even at the branch level as quickly as within three months of starting operations.
Please add your comment
Sudipta
August 30, 2011 at 11:03 am
I'm from an NGO, working in West Bengal. How do we establish an effective partnership with your esteemed initiative?
Reply |
jeetendra khare
July 12, 2010 at 9:22 pm
i want to work with your organisation sir
Reply |
Ravi Kumar Sharma
May 13, 2010 at 5:15 am
I'm Production Engineer having 15 years industry experience. want to know more about this business!
Reply |
Ravi Kumar Sharma
May 13, 2010 at 4:55 am
very useful information & new field. i've heard the micro saving scheme in NGO's & it is very help full.
Reply |
deepak
May 11, 2010 at 12:19 am
informative...very well answered by kartikay....
Reply |
Manoj Kumar Rai
May 07, 2010 at 11:22 am
This man must be Truly Saluted.
Reply |