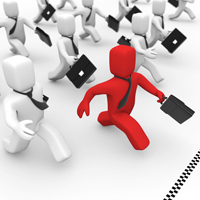 The place you choose can be a deciding factor in making or breaking your business. generally, business owners prefer metros to start their businesses because of better ecosystem and facilities out there. However, there are quite a number of daring entrepreneurs who are challenging the status quo and building future brands in small towns.
Chandubhai Virani, Founder & MD, Balaji Wafers
Business: Rajkot-based Balaji Wafers is a maker of potato wafers and namkeens.
Early Days: In 1974, Chandubhai Virani started with selling refreshments from the canteen of Astron cinema in Rajkot. Virani continued this until 1982 when he started manufacturing and selling them from his home to few nearby shops. Seeing the demand for their wafers, Virani gradually increased the production and business started expanding.
Growth: From mere three employees initially, today Balaji Wafers has an employee base of 2,500 people with around 500 suppliers. The company has presence in Gujarat, Maharashtra, Rajasthan, MP and Goa with around 17 product categories. Moreover, it exports to around 35 countries. Out of the total production, Namkeens have 60 per cent share while wafers contribute 40 per cent to it. It currently processes around 4.5 lakh kg of potatoes and 4 lakh kg of Namkeen every day. The current turnover of the company stands at Rs 1,000 crore.
Transformational Growth: Virani didn't have the capacity to meet growing demand. He was quick to understand that technology could be a game-changer to meet increase in demand and better sales. As a result in 1989, the company set up a plant in the industrial estate Aji, Gujarat Industrial Development Corporation, Rajkot, and invested Rs 5 lakh followed by new plants in 1999, 2003 and 2008 in Gujarat itself. So far, Balaji Wafers has invested around Rs 500 crore in operations.
Road Ahead: Balaji Wafers will be setting up a new plant in Indore, MP, in the next two years and plans to set up a new plant in every two-three years in a new state. The company is expecting more than 20 per cent growth rate year-on-year.
Deepak Dhadoti, CMD, Servocontrols India
Business: Servocontrols India is a Belgaum, Karnataka-based firm that designs and manufactures hydraulics and electromechanical actuation systems in servo-controls of civil aircraft, etc.
Early Days: Deepak Dhadoti, worked for a company in the area of servo-controls called Moog in New York. Realising that no such company existed in the field of servo-controls in India, Dhadoti started Servocontrols in 2002 along with his brother. The company makes aerospace applications like sensors, servo valves, actuators, engine control systems and flight control systems for civil aircraft and space missions.
Dhadoti started the business by servicing the servo valves and distribution of sensors from his house garage. However in 2005, the company shifted to its new office in Udyambag in Belgaum. Today, the company boasts of being the only indigenous company in India to have this technology.
Growth: The firm currently has a turnover of more than Rs 100 crore and has most of the public sector units as its customers. In 2010, Servocontrols India was awarded with major 'Aerospace Test Rig' projects from Hindustan Aeronautics Limited and global OEMs.
Transformational Growth: Being a niche and new segment, Servocontrols India customers are in industries like aerospace, automotive, agricultural equipment, construction equipment and mining. The company has primarily been customer driven. Although he wanted to be conservative and small, receiving the appreciation of customers, he thought of adding value to his products.
Road Ahead: The company will be doubling its turnover in next three-four years. It is currently in the process of setting up a new plant in a new SEZ in Belgaum.
BR Bhatia, Chairman, Maharani Paints
Business: Based in Faridabad, Maharani Paints manufactures industrial and automotive paints.
Early Days: BR Bhatia started his career in 1972 with the trading of paint-related products like thinner with around Rs 10,000, which he borrowed from his father. After eight years in 1980, he started manufacturing thinner along with his brothers, and later they entered into decorative paint manufacturing.
Growth: Working in decorative paints wasn't easy due to high production, marketing and distribution costs. Moreover, because of high purchase power of big brands, Bhatia couldn't compete with them and shifted to industrial paints. Luckily he managed to get big orders from major OEMs.
The company has factories in Maharashtra, Haryana, Uttarakhand and achieved turnover of Rs 111 crore in the last fiscal year.
Transformational Growth: In 1992 to give an order to Maharani Paints, Hero Honda asked it to prepare a heat resistant paint used in bike parts like silencers that Hero Honda was earlier importing from Japan. The fulfilment of the task within time helped the company move to the next growth level.
Road Ahead: Maharani Paints is planning to cross Rs 250 crore in turnover in next three-four years.
(L-R) Kirit Joshi & Vivek Deshpande, Founders, Spacewood Furnishers
Business: Spacewood Furnishers, based in Nagpur, manufactures modular kitchens and furniture offering home and office furnishings.
Early Days: Kirit Joshi along with his friend Vivek Deshpande worked for around one and a half years in an office furniture company. During their tenure, the company was looking for office furniture vendors.
The duo saw the viable business opportunity in this space and in 1994, both started Spacewood Furnishers and became the vendors for the company they were working with.
Growth: Gradually, Spacewood Furnishers became vendors to several furniture companies across India and eventually expanded from being an office furniture components supplier to modular kitchen components supplier in 1997. Currently for office furniture, Spacewood Furnishers have around 300 corporates as clients; while for home furniture, it has around 500 dealers across India; and for modular kitchen, the company has projects present in cities like Delhi, Mumbai, Pune, Bangalore, Chennai and Hyderabad. Last fiscal year, Spacewood Furnishers had the turnover of around Rs 300 crore.
Transformational Growth: By 2005, the company launched its own range of finished products with complete office furniture, modular kitchens and bedroom furniture. This strategy to become a finished goods supplier from a component supplier to the furniture industry has been the game-changer for Joshi and Deshpande. Currently, the firm is quite active in Middle East and SAARC countries.
Road Ahead: The company is targeting Rs 1,000 turnover in next five years. Moreover, it will continue to evolve its product range and increase the sales touch points.
Vibhor Agrawal, VP, Operations, Multimax Engineering
Business: Based in Meerut, Multimax Engineering is a supplier of static equipments to oil production plants.
Early Days: Multimax Engineering was started as a proprietorship firm by Ravi Prakash Aggarwal in 1978. He ran the business alone for nearly 30 years until 2007 when his son Vibhor Aggarwal joined him. With Rs 80-lakh turnover during that time and around 30 employees, the business scaled to touch Rs 4-crore turnover in 2010.
Growth: Within three months, Vibhor turned the firm into a private limited company. He credits himself for bringing experienced personnel from big companies and enlarging the scope of the company in terms of infrastructure (plant and machinery and design), products and acquiring better customers across India such as L&T, NTPC and BHEL.
Transformational Growth: In 2010, the company received a good number of orders that proved to be the inflection point for it. From a supplier to the replacement market, the company became the OEM supplier and thereafter it bagged a massive order of Rs 40 crore from Indian Oil Corporation for a greenfield refinery project in Orissa. Today, the turnover of the firm has grown from Rs 4 crore to Rs 25 crore in just four years.
Road Ahead: The company wants to work on around two new products every year. It is also planning to get into exports, primarily in Middle East.
Sandeep Kapoor, CEO, Perfume Station
Business: Jodhpur-based Perfume Station manufactures and retails wide range of perfumes.
Early Days: While buying a perfume in a supermarket, Sandeep Kapoor was stopped from opening and smelling it. The idea that consumers should be allowed to smell and choose the product without forcing them to buy it led Kapoor to start Perfume Station in 2010. The company aims to offer people value-for-money perfumes that are significantly cheaper and of good quality.
Growth: India, being a deo-dominated market, made sense for Perfume Station to sell deos as well. Keeping the pricing required, the company designs and manufactures perfumes in Russia and does contract manufacturing in China, from where it exports to stores like Walmart in around 11 countries. The company has tie-ups with around 15 national distributors of these countries. The current turnover of Perfume Station is around Rs 80 crore. The company earns maximum revenue from abroad; whereas in India, it currently has three stores in Rajasthan. The high growth countries for Perfume Station are Japan and African countries. Currently, it is having an overall growth of 10-15 per cent.
Transformational Growth: The pricing of the products by Perfume Station has been the catalyst for its growth. Kapoor believes that in every country there is a huge chunk of population that doesn't want to spend too much on perfumes but want to smell good.
Road Ahead: The company will be expanding to other states in the next few years. Internationally, Latin America will be a high growth area for it while the Indian market will take five years to see high growth in perfumes.