Manufacturing Boom
In an ambitious move to revamp India's manufacturing prowess, the government has come out with a draft National Manufacturing Policy. What is it all about, here is a detailed analysis
Tags: manufacturing
BY Entrepreneur | May 19, 2011 comments ( 28 ) |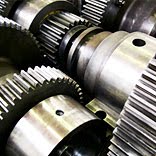 Objective
The new policy will help to raise the share of India in world manufacturing sector by making it a manufacturing hub, generate employment and jobs and focus on skill development and training, "Currently the contribution of manufacturing sector to GDP is only 16 per cent and efforts should be made to increase it in both "value and volume"" Mr. Anand Sharma, Minister for Industry and Commerce said. The minister's inspiration is neighbouring China, which has grabbed the status of the manufacturing hub of the world through a combination of relaxed laws and strong infrastructure support. The policy focuses on removing the problems that have bedevilled the five-year-old special economic zone (SEZ) policy — the government's earlier attempt at aping China — and prevented it from achieving the full target.
Implementation & Significance
A three-pronged strategy is being prepared to give a boost to industrial potential using innovative and green technology, create at least 100 million jobs and raise manufacturing sector's share considerably, adding that national manufacturing policy would help achieve these goals. The new policy too envisages setting up zones, but unlike SEZs, they will not necessarily be focused on exports; nor will they exempt the members from paying income taxes etc. However, unlike SEZs, the full onus of acquiring the requisite land will be placed on the state governments and the developers are also likely to get low cost loans, another big demand from the current SEZ developers. "This is what SEZs were lacking. It is solving a lot of the problems for the developers as well as for the individual units inside," says Chintan Patel, Associate director - real estate practice at audit and consulting firm Ernst & Young, India. If implemented in the current form, he feels, the government may actually be able to increase the share of manufacturing industries from 15% of the total national production (GDP) to 25% in 12 years. One area of significant difference between the primarily foreign investment-oriented SEZs and the new manufacturing zones will be in taxation. While SEZs are considered 'foreign deemed territory' and the units inside are exempt from paying nearly all Indian taxes, the tax incentives for manufacturing zones will be much more modest. The draft has mooted a moratorium on all local taxes for ten years and exemption from paying income taxes in proportion to the size of sales within the zone.
Advantage: Manufacturer
The biggest advantage, as far as a manufacturer is concerned, is the ease of getting regulatory clearances. Under the current rules, a manufacturing industry must get two to three dozen clearances from different central, state and local governments, including those from state pollution control boards, central environment and forests ministry and other forms of licenses. The guidelines suggest 'time outs' and other mechanisms to ease the process of getting approvals. For example, wherever the laws permit, the onus of gaining the approval will be shifted to the zone itself, rather than the individual units. If the clearance cannot be awarded to the zone, the zone or another single agency must be empowered to issue such clearances to member units on behalf of the government, suggests the draft.
Overview
The new proposed manufacturing policy aims to protect the interests of SMEs, increasing the sector's share of manufacturing in the economy. The government aims at increasing the share of the manufacturing sector from 16-17 percent to 25-26 percent of the GDP by 2020. Manufacturing contributes over 80 percent in the country's overall industrial production. The tax, clearance and labour related changes address the issues of the manufacturers while the promise of low cost funds and easier land acquisition solves the problems of the developers.
Please add your comment
Venkatesh Bhandare
May 21, 2013 at 2:01 pm
Hello, I am from Belgaum City. I am interested to start a small scale industry there. Kindly suggest me some opportunity. Thanks!!!
Reply |
Rahul
April 09, 2013 at 8:24 pm
Hi i am intrested in metal related bussiness may be production or manufacturing or trading.I have capital of about 5 Lacs and i can take loan under various schemes too.Please suggest me some ideas hw to get started.Regards Rahul.
Reply |
S.M.Hussain
February 17, 2013 at 5:29 pm
I am interested in starting a Small Scale Industry which can further be developed. If possible kindly provide the details as to what manufacturing line should be started in and around a city like Ujjain.
Reply |
rupesh
November 24, 2012 at 11:17 pm
i m quite interested in manufacturing..so would u pls guide m in dis
Reply |
Santanu Chakraborty
November 03, 2012 at 2:00 pm
I am interested to start a manufacture business in production at a small town of West Bengal with a small invest. Please anybody help me about any business Idea. Please help me.
Reply |
Ashokkumar
November 01, 2012 at 10:30 pm
Please send me more details in manufacturing with 1.5 Lak investment
Reply |
sanket
October 01, 2012 at 11:03 am
I want to start a manufacturing business around pune city.please suggest some areas of manufacturing industry to invest where there is low risk and also give me details of startup cost.
Reply |
Pinkal Raval
August 22, 2012 at 5:23 pm
Please guide me for a small scale industry. I am very much interested in doing my own business as being an M.B.A. with 6 years of experience in different industries.
Reply |
mohan
August 21, 2012 at 9:55 am
i m ready start a business in production area, i got an idea too., but i don\'t know many process to start a business. can u please give me ur guidance to start a business, Thank u.
Reply |
swapnil mahajan
June 25, 2012 at 10:11 pm
i want to start small business with 10lakh please give me detail about opportunities in detail
Reply |
Riza Ameen
September 17, 2011 at 1:13 pm
I am interested in starting a Small Scale Industry which can further be developed. If possible kindly provide the details as to what manufacturing line should be started in and around a city like Ujjain.
Reply |
N R Mahajan
July 19, 2011 at 2:46 am
Pl. send details regards
Reply |
viswa
July 19, 2011 at 12:34 am
I am interested in starting a manufacturing industry either a production based , product based or trading line. Please send me the details & opportunities available.
Reply |
Madhavi
July 17, 2011 at 9:20 am
We are interested in starting this business, please provide us more details on the different business opportunities available.
Reply |
kumar
July 13, 2011 at 12:25 pm
i am interested in starting up my own business of manufacturing spare parts for 2 wheelers kindly help
Reply |
Ravinder
July 12, 2011 at 5:17 am
I am interested in starting a business in manufacturing line & Trading line. Please help with the investment and project details.
Reply |
LALIT BISWAL
June 30, 2011 at 5:09 am
want to start a manufacturing business .i can invest 05lacs.plz help me
Reply |
Akashdeep gupta
June 28, 2011 at 12:47 pm
hello sir my name is akash, I am really interested in opening a manufacturing business but i am so confused about what business should i go for.I am going to do my B.com but really want to go for manufacturing business further...i can invest 4 to 6 lacs but only.Kindly help
Reply |
pankaj agarwal
June 21, 2011 at 6:47 am
i am from west bengal,dist-jalpaiguri,post alipurduar want to establish manufacturing business costing from 2 lac to 5 lac.Please suggest some business plan from any field.
Reply |
sanjeev gupta
June 18, 2011 at 3:10 am
hi, well we are at presant doing air conditioning projects & interested to setup manufacturing business.Please help with the investment and project details. #9868230683
Reply |
Vikash Chandra
June 12, 2011 at 11:44 pm
I am interested to start a business in manufacturing line. Please help with the investment and project details.
Reply |
siddesh kulkarni
June 10, 2011 at 7:31 am
Hi, This is Siddesh interested in starting manufacturing kindly provide details.
Reply |
ATUL BANSAL
June 06, 2011 at 4:27 am
Involved in manufacturing of diesel engines and all TYPES OF c.i. casting, and is Interested in expansion of business.. So suggestions are welcomed for expansions. Suggest any line of manufacturing.
Reply |
sahil bhatia
June 06, 2011 at 1:38 am
i m sahil bhatia from bathinda(punjab) just completed b.tech and i want to start some manufacturing business can anybody plz help in starting a business n also with investment details.
Reply |
Prabhjeet Singh
June 05, 2011 at 4:00 am
Want to know abt the concept . My cell no. 098787-00928
Reply |
shobha rani.N
June 03, 2011 at 12:01 am
gud mrng sir, my name is shobha. i want the full details of this business. i'm frm Hyderabad
Reply |
shobha rani.N
May 30, 2011 at 10:50 pm
i want to start a new business so pls give details of the businesses
Reply |
dharmendra
May 28, 2011 at 12:02 am
i am interested to open a business in production line.
Reply |