Cashing in on FIFA
Small companies, too, see business and marketing opportunities in various global events.
Tags: Cashing in on FIFA
BY Entrepreneur | Jun 16, 2010 comments ( 1 ) |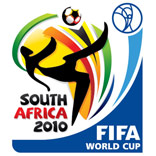 So what if India does not perform on the field when it comes to football. When it comes to FIFA World Cup the craze among the Indian fans is no less than those supporting the winning teams. A study on search trends in India released by Google reveals India ranks third among top 10 countries in the volume of search queries on Google pertaining to Soccer and FIFA World Cup 2010.
While football enthusiasts in India are ahead of their European counterparts in sprucing up for FIFA 2010, the Indian small and medium enterprises are tapping the market for FIFA merchandise.
Infibeam is one such enterprise. Infibeam, an online retailer based out of India, is a part of the Infinium Group that has assets in car dealerships, satellite communications, education and retail. Puneet Jain, Head-Strategic Alliances at Infibeam says, "FIFA products are doing pretty good in India. Jerseys, back packs, caps and other accessories are the most popular products. Of course team specific Tees are he driving product."
The company which has partnered with Adidas for FIFA merchandising also signed an exclusive deal with BCCI to sell IPL merchandise online. "Compared to IPL, FIFA is not that great. But it is picking up. Especially after the commencement of the games," says Mr Jain.
Amigo Sports, a leader in franchising iconic sports and casual fashion brands has also partnered with some Indian brands like Shoppers Stop, Central & Westside to sell and promote official FIFA branded merchandise.
Amigo has recently entered into an exclusive licensing agreement with Global Brands Group the master licensee of the FIFA brand globally. Through this agreement Amigo sports gets the exclusive rights to manufacture, multi-channel distribute & retail official FIFA merchandise across India.
"We have received very good response for the FIFA inspired fashion wear," says Mr Eugene Cooper the CEO, Amigo Sports. In fact the company will be setting up FIFA Official Stores across India.
Opportunities lie everywhere. Identifying them is your task. You can also use such platforms to market your products. Events in the pipeline like World Cup of football, Commonwealth Games etc provide a hoard of opportunities. It's up to you to leverage them!
Please add your comment
Honey Tilokani
June 25, 2010 at 12:56 am
Hi there. I am looking to start up with some small/medium size business in India. And this FIFA merchandise store sounds good to me.
Reply |