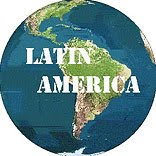 Most of the global companies have little presence simply because this area was overlooked. This means a lot of untapped opportunities and less competition in general for your business.
 
Opportunities galore
Reasons to do business with this dynamic region include a steady population growth, stable governments, constant growth rate, increasing investments and a stronger role in the global economy. Think about the opportunities! Latin America is divided into 3 regions: North America, Central America and South America. It is comprised of the following countries: Brazil, Mexico, Argentina, Colombia, Chile, Peru, Venezuela, Guatemala, Ecuador, Costa Rica, Cuba, Uruguay, El Salvador, Paraguay, Bolivia, Panama, Honduras, Nicaragua, Guyana, Suriname, Netherlands Antilles and Belize. Before you start thinking about selling your products or service, research the various trading blocs to see if there are preferential tariffs or agreements between this region and the country where you are located. A trading bloc is a mutual trade agreement allowing participating countries to give each other reduced trade tariffs. The main trading blocs with Latin America are; Caricom, Mercosur, Andean Community, G3 Free Trade Agreement, DR-Cafta, CACM Central America.
Leverage Galore
Tax Free Zones are extremely important trading platform in Latin America and the Caribbean. It allows companies located in this zone to import and export products without paying any taxes. This allows products to stay competitively priced when it arrives at its final destination. The Colon Free Zone better known as the Zona Libre Colon is located in the Republic of Panama. It is one of the most important tax free zone in Latin America and the Caribbean.
Golden Era
India's exports to the Latin American countries have grown at a rapid pace during the last decade. The percentage share of India's exports to this region has also shown an increasing trend. India's exports to the region have increased by nearly 6 times in 10 years (1996-97 to 2005-06). The percentage share of India's exports to Latin America in its global exports has increased from 1.43% in 1996-97 to 2.88 % in 2005-06. The growth of our exports and the share of exports to the region in India's global exports during the last 10 years have been encouraging to say the least. "The markets in Africa and South America are suitable for our mass market bikes like the Crux and YBR. We would like to sell directly to Yamaha's subsidiaries there," India Yamaha Motor Pvt Ltd CEO and Managing Director Hiroyuki Suzuki said. With GDP of 2.2 trillion dollars Brazil has overtaken Britain and France earlier than predicted by Goldman Sachs. Reliance´s export of diesel oil to Brazil in the period Jan-Oct 2010 was 1.4 billion dollars. This topped India´s exports to Brazil and constituted 41 percent of India´s exports to Brazil. It's not surprising that India's exports to the Latin America region have increased manifolds in the last couple of years. Going by official figures, exports from the country to the region increased from USD 2.16 billion in 2004-05 to USD 6.01 billion in 2008-2009. This is an astounding growth of 178 percent. Meanwhile, exports to the LAC region have increased by 108 percent to USD 5 billion in April-September 2010 compared to the same period in 2009.The biggest advantage for our exporters exporting to this region is that they stand to get good margins there. Moreover, exporters can take advantage of the 3 percent incentive on FOB value of exports of products exported to the region. Realizing the potential and complementaries of economies between India and Latin America, the government of India understands the need to augment its exports to Latin American countries. The government plans to chalk out a strategy to facilitate exports. "Indian exporters should focus on the emerging economies, especially Latin American countries, to sustain growth as demand in rich countries slackens", Minister of State for Commerce and Industry Jyotiraditya Scindia has said urging the country to make the optimum use out of the growing economic scenario down the southern hemisphere.
It is definitely the right time to expedite in the Latin countries as the opportunity of a risk-free trade regulation encourages the exporting giants to take a leap of faith and jump in the bandwagon.