Save money,Use PPC
The Pay per Click model of advertising can help you grow your business.
Tags: Pay per Click model of advertising can help you grow your business.
BY Entrepreneur | Mar 11, 2010 comments ( 1 ) |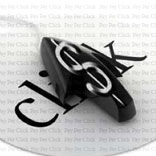 Do you have an amazing product or service to sell but hardly any money to advertise it?
Do you think that you could bring about a revolution in the market with your business idea only if you had the means to make people aware of it? Cheer up; you are born in the age of Pay per Click (PPC)!
PPC is an advertising model in which advertisers pay only for the clicks that leads the searcher to their website. Ads appear on the first page of the search engine based on the keywords that the searcher uses.
The model is beneficial especially for small and medium enterprises because of their financial constraint. You won't have to pay for being displayed all the time but only for the times when a member of your target group clicks on your ad. This will save you from making a huge initial investment on advertising.
Apart from being cost effective it also helps you in reaching to a specific target group. Only those interested in your kind of products or service will click on your ad; it might be a less cluttered way to reach to your target audience. You might have a local customer base and do not need somebody miles away to see your ad. You can set your ads to appear only to people searching in a particular city, region, or country.
"PPC helps in generating quality hits and good queries," says Alok Bharti, Founder of Bharti Softland, a web solution like Search Engine Optimisation (SEO), Web Design and Development, Content Writing, Pay per Click Campaigns etc.
The third advantage of advertising through PPC model is that you can fix your advertising revenue. And this revenue can be as less as Rs 2500.
To control your budget, you can fix a certain amount everyday, say Rs 100, when clicks worth Rs 100 have been made in a particular day your ad will stop coming up.
PPC helps you more than search engine optimisation because unlike SEO which might take weeks or months to become active, PPC starts paying off from the time it is started.
According to Bharti, PPC model works best for travel companies and exporters.
Google, MSN, Yahoo all the top names have PPC service and you can get started on your own; all you have to keep in mind is your target audience and the keywords they would search.
"You can either have an individual account on these search engines or create an account through an agency which create one for you through My Client Centre (MCC)," says Rohan Mukherjee of Sai Technosys, an internet marketing service provider. "An agency charges depending on the clients' budget, one can pay a percentage of their benefits or pay a fixed amount everymonth which will include a certain number of keywords," he adds.
But experience says advice from experts specializing in PPC would only help you more than the trial and error method!!
Please add your comment
AdhocsMedia
June 12, 2010 at 4:36 am
Yes. I totally agree. PPC is a fantastic way to promote business (Display banner + Search query) across the world with target audience.
Reply |