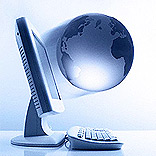 According to analyst firm, IDC, SMB IT spending is increasing worldwide. The annual SMB IT spend is expected to total $670 billion USD worldwide. Indian Small and medium businesses are catching up with this trend as well. Ravi Bhardwaj, General Manager, Dell India says, 'There has been a visible shift in the outlook of SMB owners. Technology which was once the province of multinationals is being increasingly leveraged in innovative ways by small and medium businesses.'
From the basic functions of emailing and printing, an increasing number of SMBs are going beyond the routine PC and laptop adoption and are using IT to gain competitive advantage. Ravi explains, 'As part of Dell's annual Small Business Excellence Awards, where SMBs in India had an opportunity to win US$ 25,000 in Dell products and services, we saw innumerable examples of how small businesses are increasingly leveraging technology in innovative ways to reach out to their customers effectively. From using technology to streamline processes, to enable rural development, to create an online repository of digitized content, SMBs are constantly leveraging technology in newer ways to gain competitive edge.'
According to Ravi Bhardwaj, 'Simple tools like social media platforms are being used to tap and communicate with consumers and potential customers. Besides increased PC adoption, especially laptops, technologies such as virtualisation, ISCI storage and cloud now have a larger role to play in their success and growth.'
A sneak peak at some key developments that have led to this uptrend in technology usage:
The advent of high-performance workstations and servers based on Windows, Linux and similar technologies have brought the benefits of virtualization to SMBs, who usually have only a limited IT staff and an even more limited   IT budget.
Storage is among the biggest challenges faced by SMBs and iSCSI is indeed changing the storage world. iSCSI is Internet SCSI (Small Computer System Interface), an Internet Protocol (IP)-based storage networking standard for linking data storage facilities. It is recognized for its simple integration, inter-operability, fundamentally lower costs, and its ability to leverage an organization's inherent networking skills for quick and broad adoption. Given these characteristics, it's no wonder that the iSCSI market is the fastest growing segment in the storage industry. 
Deduplication that was more-or-less an experimental feature three years ago and being offered by only a handful of storage providers, is now being used by SMBs to reduce the data footprint by eliminating multiple copies of redundant data and storing only unique data.
SMBs are now signing on in increasing numbers for online backup services. It won't be long before every laptop and netbook sold will feature a pre-install that will include online backup and virus protection. Bhardwaj says, 'Dell is already providing this service with some of its Vostro laptops, most notably the Vostro V-13 which comes equipped with the Dell Backup and Recovery Manager.