Promotion tips for small business
Choose advertising that wll help you scale your business
BY Entrepreneur | Mar 15, 2011 comments ( 2 ) |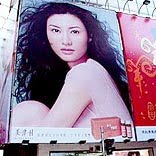 Fools manufacture and wise sell, is a popular maxim that means selling is more important than manufacturing and if you are also falling into the same trap wondering why your efforts are not going anywhere, then it's time to take a break and juggle some advertising options and present your brand properly to the target audience. If you have a small business and an equally smaller budget, then you must advertise through appropriate channels to get maximum advantage. Here are some tips to help you.
Every time you are handing out your card, you are advertising yourself and your business. It also helps in breaking the ice with unknown people. Business card has become a status symbol and speaks a lot about you and your company. So, invest rightaway if you haven't already.
Yellow pages have long established itself as the directory of businesses. Getting a space(a bigger one as per your pocket) will help you get noticed by people with related business interests.
This is the most popular way of advertising. Get a deal with the best selling newspaper for a long period of time to avail a good bargain and also this way you will be able to place your company's name in the minds of readers with repeated appearance.
This is the best way to reach your target audience. For example: If you are dealing in cosmetics, advertise in a fashion magazine and if you are a medicine seller, advertising in medical journals will help.
Joining professional/business organizations
Every professional or business organization offers exclusive advertising opportunities for their members, ranging from free promotion on the organization's website through special section newspaper advertising. So, joining them will help you.
Vehicle advertising (through Taxi, Auto rickshaw, Bus) is cheap and helps you promote your business 24x7.
Sending promos with invoices
Little advertising ideas can be powerful, too. If you're sending out an invoice, why not take the opportunity to include some small business advertising?
Reach households through Cable TV if you have a local business. This is cheap and works.
I am sure, you are aware that while driving, radio in a car acts as a good entertainer. Advertising is cheap and thus popular.
Bench/bus stop/ waste bin advertising
Looking to reach a mass audience? Then transit advertising may be the best advertising idea for you. Contact your local transit company for information on bench, bus and shelter advertising possibilities.
Local website advertising
More people are spending more time online than ever before. Cover all your small business advertising bases by ensuring that your business is listed on websites providing business information for your local area. asklaila.com in India is a popular enquiry site.
If you already have an in-house mailing list or are able to develop one, email advertising can work for you.
Visible, tangible involvement with your community is more than good PR; it's also very effective small business advertising. So choose a charitable event or community association to get involved with and let you be seen as a business that cares.
Online sale website listings
Amazon, eBay etc can be a fast and inexpensive way to make your potential customers aware of your products. When you list an item for auction, you're also advertising your business to whoever views the listing.
As people are spending more time on net, LinkdIn, Facebook etc will help you stay connected and at the same time make you popular also.
Well, ingrain the above and make your business a hot property from frigid cold.
Please add your comment
rakesh
September 19, 2012 at 9:24 pm
dude i dint spoke of outdoor hoardings advertising>>>>
Reply |
Harsh
March 21, 2011 at 2:22 am
Good enough article to place on daily reviewing list. Keep doing that and I'm sure the pointers mentioned will yield good results. Keep up the good work.
Reply |