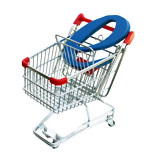 Everything is sold online these days. Be it hand bags, jewellery, shoes, dresses, electronics or sports items. There are portals dedicated exclusively to sell products online. Those who have a firm faith in the offline mode of selling are giving a try to the online mode. Even the customers find it a convenient platform to shop.
However, if you think setting up an online store is just about building a portal, you need to give it a deeper thought. It is not just about setting up an online store or creating a purchase option on you website. Your store or purchase option has to be made known to your target audience. Marketing is a task as extensive as any other store or product or service.
Why does online selling require special attention?
Selling a product or service online needs aggressive involvement of the promoter. Like any other shop, your online store has to be marketed well. Only if people know of it will they visit to buy.
It is not very easy to make buyers shell out currencies from their wallet for something which they haven't touched and felt but trust the virtual image, they saw on your website.
Payment needs to be made online, through plastic money and online transactions. Not many people like to pay for something before they have the product. To increase the easiness of your customer your online store has to be popular and reliable enough.
Creating a social platform or forum to make yourself known is extremely important. Online buying habits have definitely picked, but most customers prefer to buy from known online stores. They buy from stores which either they know themselves or their friends know. So customers review is extremely crucial. A forum which discusses the services of the e-store can be extremely helpful.
Your portal needs technology to minimise human error. After all you do not want your customers to make mistakes during transactions. So the processor you integrate with your shipping cart needs to be carefully chosen.
You must have realised that setting up an online store is no cake walk and you might need an expert-help in setting up your online store. And to keep it going, you might need an entire team.
But this should not deter you from having a strong presence on a medium which has immense potential. You can outsource your presence in the virtual world.
Whom to outsource
There are websites that are dedicated to selling products of different brands. You can partner with such websites for selling. Of course you do not have to depend on them solely to sell all of your production but allot a certain amount and pay them accordingly.
Ishita Swarup's 99Labels is one such portal. 99Lables is an online retail shop that sells national and international brands like Ritu Kumar, Satya Paul and Rocky S. They specialise in fashion and lifestyle products. The team of 99Labels selects a certain amount of product they think will sell like hot cakes and put them up on sale for a limited time period. Talking about the good sales that Swarup does for her partners she says, "One out of every four customer comes back for purchasing."
Such websites not only sell lifestyle products but all varieties ranging from perfumes to apparels to electronics. Even companies like Samsung and LG sell products online. Infibeam.com is another new online destination that focuses on selling products under various categories like used Cars, Bikes, Scooters, Mopeds, Mobile Phones, Mobile Accessories, Books, Cameras, Watches, Health Equipments, Cakes, Chocolates, Flowers, Combo Gifts etc at guaranteed lowest price. Many major brands sell through the portal.
With such platforms available, all you have to do is look for an online selling platform which sells your kind of product. And the rest will be taken care of!