When Fund is God Send
Angel investors reach where traditional investors fail to reach; but at a cost which is a tad too high
Tags: Angel Funding
BY Entrepreneur | Jul 28, 2011 comments ( 2 ) |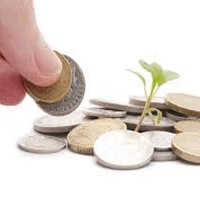 Angel investors can be aptly called god send as they are answers to the prayers of millions of people who are stuck with their brilliant business ideas due to paucity of money. Generally, they are affluent individuals who invest their own fund unlike venture capitalists who fund start-ups in exchange of convertible debt or ownership equity. Bhavesh Agarwal of Olacabs who recently got two angels, Anupam Mittal and Rehan Yar Khan to invest in his business shares, "I had my plans in place and approached the above mentioned angel investors who had little idea about my business and thought it exciting to take equities from us". He further advices that it is better to build a relationship with the investors so that they know where they are headed rather than approach new lenders.

From the above, we understand that the investors are either successful entrepreneurs, or they are ex- Presidents, CEOs or MDs with vast experience in corporates or who are quick to nail an opportunity and invest in it. So, we infer about them that they reach where traditional finance fails to reach and extend help to start ups and get their businesses off the ground. They are the bridge from the self funded stage of the business to the point that the business needs the level of funding that a capital venture capitalist would offer. They enter in the second round of funding. And unlike venture capital which is a professionally managed funding pooled from others, Angel funding is investment judgment of an individual.

Investment profile
Angels are high risk takers and seek investments that have the potential to return at least 10 or more times their original investment within 5 years, through a defined exit route such as plans for acquisition or initial public offering. Current 'best practices' suggest that angels might do better setting their sights even higher.

Angel funding is very confidential in nature as compared to venture capital. The Small Business Administration estimates that there are 2,50,000 investors in the country funding about 30,000 small businesses a year. The total investment has been estimated to be 20 billion dollar to 50 billion as compared to 3 to 5 billion venture capital every year.

Eligibility
But is your business ready to receive fund? If it isn't, here are a few steps to make your company investment friendly

Incorporate your business

Get together an experienced team

Create your own website

Defend your intellectual properties

Build a prototype product

Hit the high notes


Angels Network
Angels mostly join some network so as to become easily accessible to fund seekers.

The sectors of interest can be varied like Agriculture / Food processing, Banking and Financial Services, Biotech, Pharma & Life Sciences, Clean tech and Water, Education, Healthcare, High end BPO / KPO, Internet, IT products & services, Media, Entertainment and Mobile VAS, Retail, Telecom & embedded domains, Travel, Tourism & Hospitality
and other area that excites network members.

Spokesperson, Indian Angel Network shares, "Indian Angel Network is India's largest, only national and the most complete network of business angels investing in start-ups, early stage ventures and having an incubator program with an investor base of over 170 angels -- both individuals and institutions. As a part of this network built by entrepreneurs and for entrepreneurs, investees can gain access to the vast business network of Indian Angel Network's influential members. Most investee companies have gained tremendous value as the strategic direction, operational guidance and financial investment from Indian Angel Network providing critical input for creating a large, valuable company. Angel Investor networks offers high quality mentoring and incubation services also. IAN members are who's who of Indian entrepreneurs and dynamic CEOs who represent thought leadership across multiple sectors".

Procedure
First of all you have to choose an investor who can invest in your type of business. You can take help from angel network or approach those who work independently. Then meet them for advice and discussions. Submit your plan. If you are lucky, you will soon get a call.

A word of caution
Although, everything appears rosy here, there is a word of caution from Mr. Gurudutt Shenoy of Easysecured. According to him,"Startups, be cautious of Angel Investors who might fleece you of your proprietary knowledge. I realised long ago that some have made it a business of parading as angel investors or venture capital advisors but who are actually seeking to steal your knowledge and information instead of really investing in your startup. Even very large merchant banking firms are hired by established companies to go scout for proprietary knowledge from budding entrepreneurs who do not have any idea of what this knowledge is worth. If an angel investor or VC asks you to share your proprietary information without signing an NDA then that means they are simply after your knowledge not your startup. Many startups offer peanuts like 5 lakhs for an idea that is worth crores of rupees and try to ween away knowledge and large chunk of your equity. So beware....and instead of chasing angel investors or VCs, chase prospects and mark".
Please add your comment
nikhil guntiwar
December 05, 2012 at 2:19 pm
I'm Nikhil basically an engineering student and i'm starting a business only with a thought to go n grow big. however for that big dream i have to start with something small just to enter this business stream. And for that i need an idea (that i have), guidance, support n lot more things that i expect form you. I'm going to start a snacks house on wheels which include burgers, rolls, sandwiches, pizza's etc. It's a business with a very small investment about 2 lakh. As a student we have some sum to put in but we require sum more, and we have decided that we wont ask for money to our parents. some months earlier i visited one of my friends house there i saw a mag "Entrepreneur". Plz do concern n guide me.
Reply |
Pawan Ghai
July 28, 2011 at 10:48 pm
You are giving good tips for the business idea who are seeking angel funding. I have a business idea of making healthcare needs reach to all strata of society 24x7 with convenience of door step like services from the point of care and is looking for the angel funding followed by the start up funding.
Reply |