Transparent lending is the need of the hour
To ensure that funds are properly utilised, a transparent system of lending needs to be adopted by lending institutions
Tags: credit
BY Entrepreneur | May 04, 2011 comments ( 0 ) |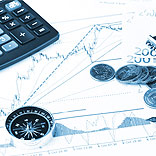 More and more countries are realising the fact that their SME sector needs to be strengthened, which is possible only when their problems are solved which appears a tad too many. Out of various problems, free credit flow tops the list. Finance, which is the very backbone of every business is a distant dream for many of these small entrepreneurs in India although RBI has given out tangible regulations to our banks to take care of the priority sector which includes agriculture and housing. But lack of transparency is ruining everything. While the prosperous are getting richer, the needy are languishing. There is no accountability.
Bridging the gap
Banks are not credit shy and to prove this they come out with attractive schemes from time to time. But where is the fund going is a mystery. If RBI makes it mandatory for all banks and financial institutions to declare on their website an explicit account of the lending like the amount of fund available, whom have they funded and how many entrepreneurs applied and the reasons for their rejections, the sectors under which an entrepreneur falls whether agriculture, housing or an industrial house etc, there will be more transparency.
SIDBI
SIDBI or Small Industries Development Bank of India started with the sole objective of helping the growing small entrepreneur sector into a robust one to contribute meaningfully towards the national economic development.
SIDBI was set up by an Act of Parliament, as an apex institution for promotion, financing and development of industries in small scale sector and for coordinating the functions of other institutions engaged in similar activities. It commenced operations on April 2, 1990. SIDBI extends direct/indirect financial assistance to SSIs, assisting the entire spectrum of small and tiny sector industries on All India basis.

The range of assistance comprising financing, extension support and promotional, are made available through appropriate schemes of direct and indirect assistance for the following purposes:-
Setting up of new projects
Expansion, diversification, modernisation, technology upgradation, quality improvement, rehabilitation of existing units
Strengthening of marketing capabilities of SSI units.
Development of infrastructure for SSIs and
Export promotion.
A failed effort
Questions have been raised on the role of SIDBI in making effective lending to the actual SMEs sector. All our banks give their residual funds for the priority sector to SIDBI but the funds are hardly utilised. Even they need to put on their website a clear picture of the lending. And despite the finance crunch, our crawling MSMEs sector should be applauded which has covered a long way on the path of growth. Further, it is time to consolidate and converge so that their speed accelerates.