Angels Demystified
Know more about angel investors
Tags: Know more about angel investors
BY Entrepreneur | May 20, 2010 comments ( 1 ) |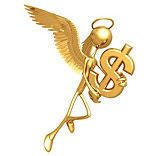 When VCs don't believe in your business model and banks ask for your past records, when you have an amazing business idea and the passion to execute it, when everything else is in your favour except no funds to execute your plan, this is where an Angel comes to your rescue. Let's learn more about them.
Who are angel investors and how can you benefit from them?
When venture capitalists (VCs) don't believe in your business model and banks ask for your past records, to fund your amazing business idea. When you have everything else in place except no funds to execute your plan, this is when you need an angel investor to rescue you.
About angels, their range of investment and approach
Angels are individual investors who provide capital for start-ups. Apart from capital they also provide mentoring to them.
Since angels invest their own money in new business ventures they don't have outside pressure for returns on their funds. This works in the advantage of entrepreneurs as, the time duration to await their gains may be longer.
The range of investment varies from Rs 5 or 10 lakh to Rs 4 crore.
Young businesses can approach angels as they are somewhat flexible in their deals than VCs and a lot more than banks. Unlike VCs, angels invest their own money and so they consider start-ups also. But as it's their own money that they spend so they consider those entrepreneurs who have done a lot of thinking and study on the market.
Angel investors work very closely with entrepreneurs before and after they make the investment, so the business owner should be prepared for some amount of accountability.
What do Angels look for?
Hear it straight from the horse's mouth, what do angels actually look for. Padmaja Ruparel, president at India Angel Nework (IAN), one of the largest angel networks, points out the following when describing the factors, the angels look for in enterprises before investing:
A proposition that is scaleable and can become a big play. Angel investors typically invest to gain on the increase in share valuation and do not look for annual dividends. Hence, they look for ideas which can tap a large market.
For the product / service to succeed they look for sharply differentiated propositions. The mantra here is that whether the product / service is "nice to have" or "need to have". It is the latter that attracts interest.
Clear understanding of who is the paying customer is imperative. Unless the entrepreneur can clearly enunciate who is going to pay for the product service, the sales and delivery effort is likely to go waste. And this is not going to excite the investor as he can't see the company build up revenues.
Delivery: While sales can happen, the money in the cash register is going to jingle only when the product / service is delivered. The customer will look for the promised product / service at an acceptable level of quality and within the specified time. Entrepreneurs are vetted for this ability to deliver.
Financials: Of course this is a focus but the financial projections are a reflection of the business and operations. While we look for realistic numbers, we do look for aspirational numbers too. Remember, we are looking for large play ventures. Clarity on investment required and how and when that will be used is critical. Investors would not like to park their money with the entrepreneur but infuse it at the right juncture. And for a start up, bootstrapping, wherever possible gives a huge level of comfort to investors.
Exit: Clearly we look for the entrepreneur's ambition to make money. If he is incentivised to make money, only then will the investor do so. Hence, what kind of returns, in what period and how the returns will come are the level of thinking IAN looks for in entrepreneurs.
And all of the above is based on just one thing. The competence and complementariness of the team. For projections to become a reality, it is the execution of the plan which is critical. After all, at a seed stage or an early stage, the only thing which the investor is laying his bet on is the team and its potential to make the venture boom or... boomerang!
Please add your comment
thangaraj
June 06, 2011 at 12:51 am
iam going to recieve furniture orders worth rs,3 crore from ministry of defended. we need finance for that, please send me your details.
Reply |