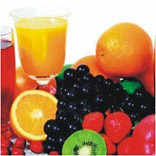 Almost every business gets affected by seasonal changes to some extent, though the degree varies from business to business. Whereas one season turns out to be packed with work, excitement and money, the other season can be totally devoid of all these features.
Businesses that bear the brunt of seasons the most, include ice cream parlours, water parks, coffee houses, flower shops, travel agencies and juice bars, to name a few.
Intricacies 
The biggest trouble with running a seasonal business is that where one season requires lots of hard work and man power (though you get rewarded by heavy cash flow), the other leaves you with no money and the man power that you had hired is left with no work. One also needs to create a cash cushion for unforeseen events during the off-season.  To top it all, expenses like equipment finance, maintenance, taxes and bill payments are to be met on a 12-month basis. Anil Bakshi (name changed), an Archies franchisee finds it hard when he has to bear electricity costs due to AC and heavy lighting during the off season too. To a person running a juice bar, the availability of fruits becomes a big problem during the respective offs.
Strategies
Whatever the challenges of the off season, a carefully planned strategy can efficiently beat the off season itself. Pawan Gadia, VP Ferns 'N' Petals advises, "We carry on tasks like budget planning, rearrangement of the store, taking stock of various goods, repair of interiors, catalogue making, planning new ideas and designs besides compiling and streamlining the database during the off season."   
A person running an ice cream parlour or a juice bar can introduce a few hot beverages to keep the business going during the winters too. Similarly, a coffee house or a tea zone can add cold drinks or juices to the menu in the summer. The rotating menus would not only settle the seasonal issue but also increase their clientele. Some special offers, discounts or events can increase the footfalls during the off seasons too. A proper strategy should be made to manage the funds. Differentiating between needs and desires, care should be taken that you don't overspend or extend past your capabilities. 
Another interesting option could be making hay while the sun shines. Yes, that means exploiting the peak season to the optimum. A gift shop owner can put up special stalls on various festive occasions. Paying overtime to the working staff or hiring temporary staff would be another option to be considered. If it's possible you can help your temporary staff to get a job in some other seasonal business and have them back at the peak season of your business. While working in rotation, it would save the time and energy of training new staff every season. While talking about the strategies adopted at Bloom Juices, Amit Roy Sharma, CEO & President, Bloom Juices Pvt. Ltd says, "We offer loyalty cards, discounts to regular customers and corporates. We come out with some combo offers and introduce happy hours at the store to ensure higher footfall."
The very nature of a seasonal business makes it good for the franchisees or the franchisors in some ways, as the off season gives them extra time to ponder over ways to make their business more profitable. It can be an ideal time to analyze the mistakes made during the past season and devise ways to avoid them in the future. With proper planning, the lean season can be converted into a productive period, preparing ground for the arrival of the peak season. In the words of Shelley, "If winter comes, can spring be far behind?"