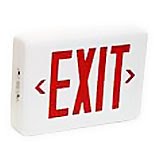 Nobody wants to quit as it is the most painful part of any business, but what do you do if it is unavoidable?  Now, if you have already decided to exit, it is going to take place in one of two ways: By transferring ownership of the business during your lifetime. If you plan well, you will be able to sell to a third party at minimal tax rate. Otherwise, you will have to liquidate, and Liquidation, when you are attacked by some disability or if you die. With prior planning, you will be able to carry continuity arrangements or pass on to your children without making much loss.

In the end, what one really wants is the ability to leave it – under the most favourable conditions.

Planning Well
An Exit Plan should have three basic goals:

    * To create and preserve the value of the company.
    * To provide a means to exchange that value for money with the least tax upshot possible.
    * To meet personal and family needs by providing security and continuity to your business and for your family either upon your planned departure or if disaster strikes – upon your death or disability.

Evaluating your Business
    * We must know the value of the business to determine the amount of cash we will receive from our business.
    * In case we are gifting to children that value must be used for gift tax purposes.
    * The business typically comprises the great majority of an owner's total wealth. Determining the value now, allows you the opportunity to design an Exit Plan taking your business into account.
    * Well-designed key employee incentive compensation planning is central to increasing business value. Business value is often used as a measuring dowel for such plans.
    * If an owner goes through this exercise well before the business is sold or transferred, he or she will be able to pin down the factors that are crucial to measuring and increasing (or decreasing) the worth of the business and thus save  a lot of headache.

Assessing Worth of your Business?
Determining the Value
Valuation of your business is likely to be performed by your CA or a business appraiser using a methodology consistent with the approaches as sanctioned. This valuation will determine a range of fair market values for your business for purposes of gifting, estate taxation, and general planning. The methodological details of business valuation are beyond the scope of this report. But one aspect worth noting is that estimating the value of your business will depend on who the business will be transferred to, whether a third party or children.

If you decide to sell to an outside third party, it will be for cash and you'll want all you can get via a high value. More the business value, the greater the purchase price and greater the purchase price, the greater the double tax bite.

In other words, all purchasers, other than outside third parties, need to look to the earnings of the company for money to pay to you because they have no money of their own. These result in  tax paid in excess on the money received by you (taxed once as the employee/purchaser earns it and once when you receive it for your stock).

Holding on to Key Employees through Ownership
The one crucial component of a valuable business is its top thinktank. Believe me you; your top employees who don the thinking cap and execute decisions are even more valuable than you are for the function of creating value for your ownership interest. If you are more valuable than them, the business will suffer as a vacuum would be caused with your exit; this will affect the value of your business as the third parties appraise it. What you need to do is leave behind key employees who add significant value to the business for several important reasons, but again the question is, would they agree to this arrangement? Nevertheless, there is no harm in trying.
    * You may motivate them by a profit-based incentive plan.
    * Understand that key employees often become latent owners when you decide to retire or move on to another venture, so try to retain them.
    * The continued existence of a steady, motivated management team will increase the purchase price.