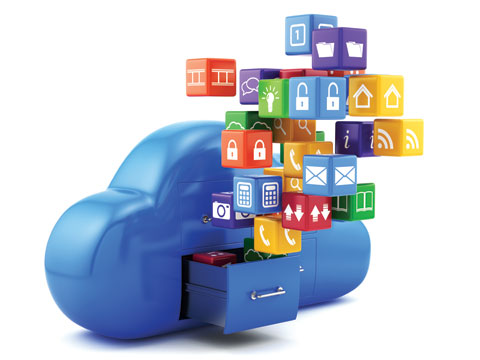 As the leader of a company, CEOs are responsible for driving the team and ensuring the success of the business. While they often focus on product and sales strategies, it is important not to overlook the value of the business data and the need to protect it. Suffering a data loss will impact your top line if sales cannot be made due to the loss of customer contact or key product development information. Data loss will also negatively impact the bottom line if the company can't invoice customers, can't produce records for tax purposes, is subjected to fines for non-compliance or incurs increased costs to recreate data.
As the business continuity is dependent on the availability of your data, backup and disaster recovery need to be part of your strategic planning. IT teams carefully plan, design and implement business systems and networks, but often reduce the priority of "backup" according to industry data:
#Gartner estimates that only 35 per cent of SMBs have a comprehensive disaster recovery plan in place.
#Only 2 per cent of respondent companies back up 100 per cent of their data. (Acronis Disaster Recovery Survey, IDC, May 2014).
#36 per cent of respondent companies admit that they do not back up virtual servers as often as they back up their physical servers. (Acronis Disaster Recovery Survey, IDC, May 2014).
Here are three key reasons that drive the need for backup in business today:
1. Backup is the Only Way to Fully Protect Your Business Data: Incidents like the Typhoons, floods, earthquakes or even a software or hardware glitch can result in lost data. Data loss occurs more often than ever. In fact, it is not a question of if you will experience data loss but rather when it will happen.
In January 2014, Coca Cola issued a warning that some 74,000 current and former employees and other individuals that their personal information may have been compromised because of stolen laptops over a period of time at their headquarters in Atlanta, US. Also, in another significant public admission in October last year Dropbox said that an issue in its Selective Sync application caused some Dropbox users to lose files they thought were safely synced to the cloud. And this was not the first time Dropbox had issues with the security or reliability of its service.
Backup is the only data protection process where the copy of data is separated from the production systems, and is stored independently of the business source. No other form of system protection – be it hardware redundancy, storage snapshots, replication, mirroring, clustering, partitioning, high availability or fault tolerance – can protect you from data loss the way a backup does.
Full system image backup ensures that you capture everything on the disk and that you don't miss any hidden or important files not normally backed up in a "file level" backup. It is easier to manage, completely capturing the entire disk and safe knowing that you have everything you will need.
Nearly 80 per cent of companies estimate downtime costs them at least $20,000 per hour or more (Acronis Disaster Recovery Survey, IDC, May 2014). This is a key reason why it is necessary to incorporate backup as a strategic element of your IT plan. By doing so, you can better align your IT architecture and systems to ensure you have a solid and integrated data protection strategy, which you can optimise based on the value that each data set brings to the business.
2. No Disaster Recovery Plan Works Without Backup: Disaster recovery provides business continuity in the event of a disaster or other unforeseen event. Maintaining an off-site backup copy is the only effective way to address a disaster that destroys both your production systems, data and on-site backup copies. When you need to recover systems to a secondary site, you can use the off-site backup copy to restore from. Larger organisations store backup copies on tape, or in a private cloud whereas SMBs tend to store copies in public clouds.
To simplify, I recommend a 3-2-1 methodology:
#Maintain all data in three (3) locations: options include production systems, backup on NAS, and backup in the cloud.
#Maintain backup copies on two (2) types of media (disk and cloud).
#Maintain one (1) copy of backup data off-site.
Disaster recovery planning is critical to ensure business continuity and the survivability of your business. It must be, along with your backup strategy, a strategic element of your IT plan.
3. Backup is a Requirement to Maintain Your Compliance Status: Most regulatory compliance requirement dictates that organisations must protect and secure their data. There are many examples of compliance regulations all over the world that require an organisation to backup data in order to remain compliant. To encourage more companies to embrace the cloud and put in place backup and disaster recovery plans, Singapore has put in place the Next Gen NBN, Singapore Internet Exchange and Data Centre Park. Additionally, the financial regulator has made it mandatory for all financial institutions to put in place data security processes and procedures and any incidence of data breach is viewed seriously and penalised.
A consultation paper on Technology Risk Management Guidelines by the Monetary Authority of Singapore recommends that storage systems being key IT infrastructure components that house critical information assets, their resiliency and availability are crucial to the continuous operation of critical applications and online systems used by financial institutions. In the event of a major site outage, the architecture of the storage system should have the capability to switch over from the primary production site to an alternate site to meet required recovery time objectives and recovery point objectives. The recoverability and consistency of data at the alternate site should be regularly tested.
To Sum It Up
Executives need to make their data protection requirements a part of the strategic plan for IT. Backup and disaster recovery planning, implementation and regular recovery testing are essential to the survival of a business. The ideal solution will provide an integrated suite of products that deliver unified control, management, and reporting for your entire environment regardless of the size of your organisation, the number of data types, the number and types of operating system platforms and applications. Backup is critical – yes, strategic – to every business because your business runs on data and backup is the only way to protect it.
 Serguei Beloussov is the CEO at Acronis. He has 21-year track record in building, growing and leading high-performing, multi-national high tech companies.