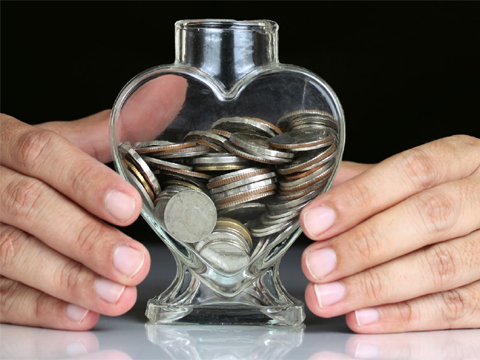 Disruptive innovation is one of the key terms that is creating  buzz in the start-up community. It has brought both the start-ups and investors close to each other reducing the panic among start-ups struggling to raise early stage capital.
Earlier, angel investors used to be the sole financial supporter of start-ups. But now, venture capitalists have entered the field to invest in early stage companies. Though we are very well aware of the fact that venture capitalists apply strict terms and conditions while funding, but considering the emerging trend, the question that remains here is – Will VCs dilute the same while making early stage investment in start-ups?
To get the business off the ground, what entrepreneurs first scout for is the 'seed capital'. Many entrepreneurs tend to choose the 'bootstrapped' route during the initial days of launching their venture. But a significant chunk of them used to struggle to raise fund from investors – be it angel investors, venture capitalists or private equity investors. But now, the money seems to be making its way towards the start-up community, given the report that venture capitalists have invested $1 billion in the early stage ventures. Around 189 early stage deals in the first nine months of 2014 took place worth Rs 6,764 crore as against the Rs 3,900 crore deals which took place in 2013, according to a recent report by Ernst & Young.
Climbing the ladder
Valuations of many ventures like Flipkart, Snapdeal and Quikr has witnessed sky-rocketing growth in the last couple of years. Four to five years back, these highly valued companies were considered as the early stage ventures. Hence, no matter how big is the size of the company, it is the idea which attracts more and more capital.
"Today, India is a hotbed for start-ups. The opportunity is huge and I am quite optimistic of the bigger picture. I can see a lot more positive approach now. People from outside India are looking to invest in the Indian eco-system. I am quite positive with the Modi government encouraging lot of international investors by easing the rules and regulations," says Vikram Gupta, founder, IvyCap Ventures.
The entire investment environment used to very unfavourable for the entrepreneurs a decade ago. They did not have access to fund from VCs and banks to take their venture to the next level. Gradually, the mindset of investors underwent a significant transformation which is quite reflective of the fact that now; even the IIT and IIM graduates are getting fund from VCs. In the month of September, venture capitalist firm IvyCap has invested a total of around Rs 245 crore in IIT and IIM led ventures.
"There are lot many investors who are proactively reaching out to budding entrepreneurs who just have an idea. Though VCs are doing due diligence as they are supposed to, but they have become far more aggressive in terms of investment. Instead for waiting for an entrepreneur to reach out for capital, I think investors are reaching out to provide capital to the entrepreneurs," explains Vikram Chopra, Co-founder, FabFurnish.
Speaking on the same lines, Amit Mittal, Co-founder and MD, Simpli5d is of the view that a new set of VCs have established their fund in such a way that they look forward to fund in a company at an early stage.
The dollar billion fund from VCs have given a fillip to the start-up ecosystem and the trend has started picking up a lot of positivity in both the national and international market. "The growth path is very clear as the investment has grown ten times more in the past few years and the investors have also shown a lot of confidence. Funding is not only about fulfilling the opex (operating expenditure) and capex (capital expenditure), but what matter is the 'validation'. The objective is not only to raise money, but help start-ups improvise," shares Vikram Upadhyaya, Chief Mentor and Accelerator Evangelist, GHV Accelerator.
Key drivers
Biotech, healthcare, consumer manufacturing, education, eCommerce and especially the technology enabled businesses like mobile ecosystem, internet based companies are some of the sectors that are driving venture capitalists to take the path of angel investors.
"It is mainly technology and internet. Not just in India, but worldwide, a lot of disruption and innovation is happening in this space. The advantage of internet and technology is that they are not constrained by the physical infrastructure of a country. Even their businesses are just not restricted to the specific geography, but they could be worldwide global business. So, that is the reason of internet and technology being key factors," says Chopra.
Going by standard norms
Primarily, the investment strategy of VCs is based on its strict terms and conditions, which they are unlikely to dilute even if they invest in early stage companies. Reason being, VC funds come with a standardised set of terms and conditions. Besides, the proportion of the businesses that look to raise fund and the amount of capital available does not match.
"Typically, VCs will not dilute their strict terms and conditions. In fact, it is very stiff right now. The conditionality, which is being set on investment are getting significantly tighten up and the framework of investing is getting much restricted. So, it is no easier to get fund. One needs to be sure that you are running a good business. Earlier, the one who has the right business idea in place used to get the funds. However, the people who have capacity to execute the same are able to get the fund," explains Sanjeev Asthana, Founder and Managing Partner, I-Farm Venture Advisors Pvt. Ltd.
From an investor perspective, it is not only about providing capital to the entrepreneurs, but it should be accompanied with some valuable resources required to build a successful venture. In general, entrepreneurs expect a lot of value from venture capitalists and if they fail to fulfil all their commitments that they make while investing, then a negative impact will soon prevail in the minds of entrepreneurs.
"If investors are investing in companies, then this means that they are taking risk. If your business model is correct, then the return on investment will certainly come to the investors and most importantly, if it comes to the investor, it will come to the entrepreneur," says Mittal.
Some experts are of the view that the idea of obtaining fund is getting tougher. Though, nowadays the fund seems to be knocking the door of a start-up, but simultaneously, investors are setting stringent performance criteria for entrepreneurs.
"The message to all the entrepreneurs is that an idea is not enough to raise fund. There are specialised start-up and VC funds, who evaluate that whether the proprietor of the venture has the capability to detain the team that they build, prove the idea on the business ground and ensure the existence of a proper revenue model," elucidates Asthana.
Though the large pool of capital encourages many entrepreneurs to reshape their business model, it is not available to some simple ideas. The money is meant for those who have the appropriate management team to drive the company forward and has the ability to give investors an adequate return on their investment.
"Lenient is the right term to be used from VC perspective. I do not think any VC would go lenient, but they would find the more optimal and rational way of addressing issues. Valuation is always a big challenge. One of the ways to address valuation issue is by bringing co-investors because a single investor in any deal may end up making mistakes. A couple of investors can always make a right decision in terms of investing into multiple ventures as it takes a lot of time. Moreover, it is a very organised and thorough process," shares Gupta.
Do start-ups really need fund?
Many companies seem to be reluctant when it comes to raising fund because they grow at a standard rate of 15-20 per cent year-on-year. But, once a company starts growing at a rate of 30-40 per cent month-on-month and 300-400 per cent year-on-year, then definitely the need of capital will arise as one need to invest in talent, infrastructure, technology, etc.
"An early stage venture needs money because it will help the company grow ten times better and faster. Entrepreneurs are always willing to take risk because they see a lot of potential and they do not want to build a business in 20 years, but to build it in 5 years," says Chopra.
Every kind of business need fund. There comes a stage when business starts picking up, get traction from the market and then raising fund becomes an integral part of the business model as it requires building skilled workforce, better product, infrastructure and generating significant revenue.
"If flipkart had not got the large round funding, then somebody itself would have taken this spot. So it is a decision, which you have to make whether you want to be No. 1 or you want to grow in a snail pace. There is a risk involved but at the same time if you believe in it, then you should go for a much larger round of funding. Try to raise fund even at zero revenue. Businesses generally tend to raise 5 million to 10 million dollars and it works for businesses, which are very different in addressing unique problems," states Gupta.
Start-up bubble?
With a large pool of capital flowing from VCs, the opportunities are enormous in front of entrepreneurs to build up the business. VCs now seem to control the whole financial management of the venture.
"The fund will help entrepreneurs to scale, become rich and take the business to the next level. India is a huge market and more investment is likely to take place," says Abhijit Ray, Co-founder and MD, Unitus Capital.
The trend of taking up entrepreneurship will definitely sustain in the long run in India. With the mobile technology, internet penetration and growing economy, the start-ups in India are tasting success. However, many new ventures face bankruptcy before they start sailing their boat towards the right direction, owing to miscalculation, lack of market understanding and proper research and development.
"The failure has increased, but that does not mean that the good one will not succeed. With VCs and Angels becoming very active, the start-up ecosystem is evolving and now, it has got a very aggressive growth path. More entrepreneurs, who were earlier worried about fund will get confidence and this will turn more and more people into entrepreneurs," concludes Mittal..