Indian Entrepreneurs are Ready to Shine in Pakistan
Despite knowing about the cold war between India and Pakistan, Indian entrepreneurs are trying hard to expand their businesses in Pakistan.
Tags: india-pakistan business, Pakistan market, Indian Entrepreneurs, Kimaya Fashions, Aaramshop, MFN status, Pakistan Government, india government, Ishaq Dar
BY Entrepreneur | Aug 14, 2013 comments ( 1 ) |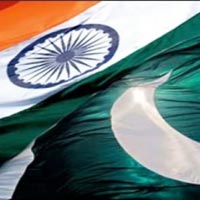 With similar culture and fashion trends, Indian entrepreneurs are showing eagerness in selling their products in in Pakistan. Not only big corporates, but various SMEs have come forward for making their products become a Pakistan market entity. Strained political relations have lead to the birth of various trade barriers between the two countries' entrepreneurs.
According to a research made by PHD chamber of commerce and Industry, India's trade with Pakistan expanded from $1673.71 million in 2006-07 to $1956.57 million in 2011-12. Indian-styled apparels, diamonds and grocery items have made special places in the Pakistan market. Some famous companies that expanded their businesses recently in Pakistan are Anjalee and Arjun Kapoor, West Avenue Store, Kimaya Fashions, Aaramshop and Sanghavi exports.
Recent Developments in Trade Policies Between India and Pakistan
In 2003, Pakistan's Prime Minister announced the inclusion of 78 items to the positive list. Most of the permissible items include chemicals, minerals and metal products. Items such as cardamom and tea still have the high tariffs.
During the Commerce Secretary Level Talks in November 2011 at New Delhi, both countries agreed to develop mechanisms to address issues of non-tariff barriers. The two countries have initialled three agreements – Customs Cooperation Agreement, Mutual Recognition Agreement and Redressal of Trade Grievances Agreement.
In November 2011, Pakistan decided to grant the Most Favoured Nation (MFN) status to India in order to increase the trade between India and Pakistan.
But till date Pakistan has not given the MFN status to India despite several announcements. On 12 August 2013, Ishaq Dar, Pakistan's Finance Minister, said there was no immediate recommendation being considered to grant India the MFN status.
Barriers for Entrepreneurs
Getting a visa is still a big problem for Indian entrepreneurs. It takes a long time in getting permission from the Pakistan Government and this delays their plans.
Anjalee Kapoor and Arjun Kapoor, Fashion Designers from New Delhi expanded their business in 2012 to Pakistan. They provide clothes for marriages and family events, which have been in great demand in Pakistan.
Anjalee Says, "We have been facing problems in getting Visa to reach our customers in Pakistan. I have many clients out there, but it takes so much time in going there and meeting them. If this problem solves, then trade between us would get much simpler now."
For entrepreneurs, it takes more than three to four months in getting a visa to Pakistan. They demand that government should look into this issue and help them to get a visa quickly.
Transportation is another problem for Indian entrepreneurs in making their products reach neighbouring countries and specially Pakistan.
According to some entrepreneurs, the transportation is much costlier as compared to other neighbourhood countries which increase the cost of the products and reduces the saleability of the products.
"Transportation has been the biggest problem for us to connect Pakistan market, as it takes much time as well as money to make our products to reach Pakistan," said Anjalee.
Similar Culture Between Two Countries
The two countries share similar culture and similar fashion trend that has been the main strength for the growth of trade between the two countries. The same culture lead Indian entrepreneurs to gain popularity in Pakistan with the new fashion trends and styles.
Indian clothes gained popularity in a very short of span of time in Pakistan. Pakistan market has a huge demand for Indian styled Kurtas and Sherwanis.
A two-year old Indian start-up launched its Pakistani service recently partnering with a local retail chain RedBox Groceries, that will use the back-end cloud application to manage inventory and take customer orders.
Vijay Singh, CEO, Aaramshop, says, "The Pakistan retail system is much similar to the Indian retail system. The products that are highly sold in the Indian market are also being sold in Pakistan market."
Huge Response
The market response has been so far very good for the Indian entrepreneurs as their products have grabbed a special place in the market. "My products have been in a huge demand in the Pakistan market. We have been selling more dresses in Pakistan than India as they feel that our products are better," says Anjalee.
We have used the same business model what we use in India. We have tried to understand the needs of the Pakistan market, and so far, there has been good response for us," says Vijay.
If Indian Government and Pakistan Government join their hands to remove trade barriers, then entrepreneurs will not face any difficulty in setting up their businesses in Pakistan. Friendly relations between the two nations are necessary for the economies of both countries.
Please add your comment
aditya
September 02, 2013 at 8:30 pm
goodwork manish !!
Reply |