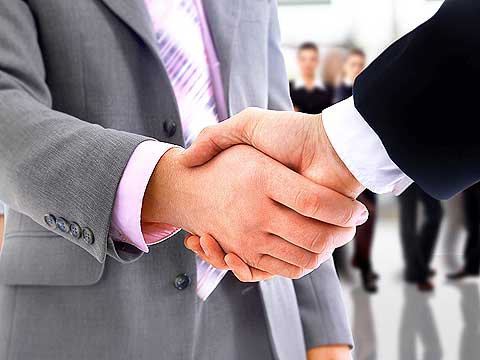 The value of EU-India trade grew from 28.6 billion euro in 2003 to 72.7 billion euro in 2013, which makes it clear that India has become an important trade partner for the European countries, according to a report by the European commission. Following this, India is now focusing on economic reforms and amalgamation with the global economy. But the regulatory policies and unfavourable trade environment still reflect the barrier in the bilateral trade activities.
Major Takeaways
In order to strengthen the business cooperation between India and Europe, Enterprise Europe Networks (EEN) has joined hands with Europe Business and Technology Centre, FIEO and Confederation of Indian Industry. The objective of ENN was to offer a comprehensive range of integrated services for SMEs and entrepreneurs who offer tailor-made solutions to company's life cycle. The move has helped SMEs to explore business opportunities between member countries and Europe.
Owing to the increased trade growth, India has become an obvious partner for a free trade agreement for the Europe. The European commission has also reported that India enjoys trade preferences with the EU under the Generalised Scheme of Preferences.
Prajakt Raut, founder, the hub for start-ups says, "Participants in the trade promotion space like accelerators, incubators and trade promotion bodies are now looking to engage with SMEs in India as well as engaging with the SME sector in Europe. It is not just Europe, but the US and Canada are looking for doing business in the SME sector in India. Organisations like iSPIRIT are doing some phenomenal work in getting companies started off in the Europe."
Support System
EEN has allowed Indian SMEs to access information about customs duties, market entry, registration and information on tenders. EEN India provides a plethora of services to the small business sector to strengthen relationships with European countries.
Services include cooperation, internationalization and innovative services to enhance the transfer of technology and knowledge, access to funding, assistance on drafting proposals and R&D support.
Source: European Commission
Further, EEN India intends to rouse innovations in Indian companies and offer new opportunities for international cooperation and market access. EEN India seems to be at the helm to fuel the collaborations between India and European countries.
As a part of augmenting the cooperations between two countries, India is looking forward to incorporate knowledge, technologies and resources.
Some of the sectors like traditional textile, handicraft have witnessed a great performance in terms of export and most of the entities in these sectors are SMEs. So these are the areas where substantial growth took place over the past few years.
Viren Malhotra, an SME expert said that the export competitiveness of the Indian exporters whether in Europe or US has grown substantially.
"The opportunity is only for exporter who manufacture in India. I have seen lots of activities by Indian companies setting up a business in Europe. Big companies as well small companies are active in the auto component sector, which has acquired companies in Germany and other parts of Europe. So I have seen lots of investments are happening in Europe. The trade pact between India and Europe is still under discussion. The European countries want India to remove custom duty in automotive export. Whereas India is looking at easier deployment of manpower for Europe," concludes Malhotra.