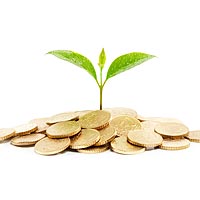 As the ecosystem matures and entrepreneurship spreads as a virus, entrepreneurs from the non-tech sector are building interesting and fast growing start-ups.
The set perception about the tech and non-tech companies is slowly phasing out. As long as the business opportunity is scalable and is focussed on solving real big problems, it will become successful irrespective of whether it is a tech start-up or a non-tech one. Investors see great potential in non-tech companies, and hence they will continue to scout for good investment opportunities.
India provides a large market in several sectors – education, clean technology, F&B, impact investment, healthcare, semi-conductor space and agriculture/food processing – all of them have a very high potential. Thus, potential investors are showing a lot of interest in non-traditional businesses. The investors are now looking for a mix of different opportunities rather than just IT portfolio. They are also realising that investing in non-tech business offer less risky investment opportunities. For instance – out of 20 investments made by Indian Angel Network (IAN), four to five investments are made in the non-tech start-ups. In 2013, IAN made 40 per cent of total investments in non-tech start-ups like Mukunda Foods, Consure and Box8.
What Investors Want?
Innovative and Scalable Business Idea: Angel investors are on a look out for innovative and scalable propositions and non-tech start-ups are now seen focussing on those areas where innovation is possible and scalable at the same time. If the project or business idea is viable and sustainable with a good financial return, then investment will flow in easily. Entrepreneurs should try to highlight their business scalability plan to investors and in what ways they could get benefitted.
A Strong and Well-Executed Team: Investors are of the view that valuable companies are not driven by sector such as tech/non-tech, but by well-differentiated propositions, large growing markets and a promoter team. It is the team and proposition that make things happen for an entrepreneur. If you can put together a product or service that is transformational for your customer and you also have a good management team, then you stand a very good chance of attracting good investment.
Growth Gets the Upper Hand: Huge growth opportunity lies in the non-traditional space like healthcare, agribusiness, education and clean tech. Non-tech start-ups are catching up as more and more entrepreneurs are tapping these huge growth areas. Investors are aggressively looking for start-ups with experience in the areas other than technology like healthcare, education and pharma.
Pitching Your Business Plan: To win investors' confidence, it is important for a non-tech entrepreneur to pitch in his/her business plan rightly to investors. An investor from any background should first be able to easily connect with the product. Non-techpreneurs should focus on business commitments, feasibility and uniqueness of their models.
Thorough Research on Investors: Spend some time in finding the right investors whose experience and mentorship will be helpful to you in addition to the money. It will then be easy to make them understand about your business and the impact it can have on the society. Hence, always try to reach the investors with right background in order to good mentorship support.