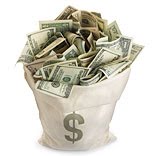 The Oil and Gas Industry is showing a positive growth, but real estate is fluctuating; albeit a silver lining could be still seen  there. Let's see what is on offer this coming fiscal.
Indian Oil and Gas Industry
India has total reserves (proved & indicated) of 1,201 million metric tonnes (MMT) of crude oil and 1,437 billion cubic metres (BCM) of natural gas as on April 1, 2010, according to the basic statistics released by the Ministry of Petroleum and Natural Gas. The country exported 50.974 MMT of petroleum products during 2009-10.
Mr Murli Deora, Union Minister of Petroleum & Natural Gas has launched the ninth round of NELP (NELP-IX) in New Delhi on October 15, 2010. NELP-IX round offers 34 exploration blocks comprising of 8 deepwater blocks, 7 shallow water blocks and 19 onland blocks. Moreover, the government is planning its first ever offer of shale gas exploration in 2012. According to Mr Deora, "Shale gas (gas locked in sedimentary rocks) is an emerging area. It has become an important source of energy in a few countries who have been able to commercially exploit this resource."
" stated the Union Minister of Petroleum & Natural Gas.To capture the opportunity presented by the impending gas surge in India, Gas Authority of India Ltd (GAIL) is investing significantly in its pipeline network. Over the next three years, it will invest US$ 660.7 million-US$ 770.8 million, expanding its transmission capacity from the current 150 MSCMD to 300 MSCMD.
Moreover, GAIL which has signed a Memorandum of Understanding (MoU) with the Karnataka government will spend US$ 423.6 million this year to lay the 800-km pipeline to transport gas from the LNG terminal in Dabhol to Bidadi near Bangalore. GAIL expects the project to be completed by March 2012.
State-owned Oil and Natural Gas Corp (ONGC) has said that its natural gas output will rise by over 58 per cent to 100 million cubic metres a day by 2015-16 after it puts its eastern offshore fields into production, said R S Sharma, Chairman and Managing Director, ONGC. Natural gas production will rise to 72 million standard cubic metres per day (MMSCMD) in 2012-13 from 63 MMSCMD in 2009-10.
Conclusion: The elevated oil prices and improved refinery margins worked in advantage of domestic petroleum including mid stream independent players. State run companies profited  due to support from government in under recoveries. MRPL, Reliance and Essar reported higher profits vis-à-vis last year.
Indian Real Estate Industry
According to the report of the Technical Group on Estimation of Housing Shortage, an estimated shortage of 26.53 million houses during the Eleventh Five Year Plan (2007-12) provides a big investment opportunity.
According to a report 'Emerging trends in Real Estate in Asia Pacific 2011', released by PricewaterhouseCoopers (PwC) and Urban Land Institute (ULI), India is the most viable investment destination in real estate. The report, which provides an outlook on Asia-Pacific real estate investment and development trends, points out that India, in particular Mumbai and Delhi, are good real estate investment options for 2011. Residential properties maintain their growth momentum and hence are viewed as more promising than other sectors. ULI is a global non-profit education and research institute.
Further, real estate companies are coming up with various residential and commercial projects to fulfill the demand for residential and office properties in Tier-II and Tier-III cities. For instance, Ansal Properties has several residential projects in cities such as Jodhpur, Ajmer, Jaipur, Panipat, Kundli and Agra. Omaxe has also planned around 40 residential and integrated township projects in Tier-II and Tier-III cities, majority of them being in Uttar Pradesh, Punjab, Madhya Pradesh, Rajasthan and Haryana. The growth in real estate in Tier-II and Tier-III cities is mainly due to increase in demand for organized realty and availability of land at affordable prices in these cities.
According to the data released by the Department of Industrial Policy and Promotion (DIPP), housing and real estate sector including cineplex, multiplex, integrated townships and commercial complexes etc, attracted a cumulative foreign direct investment (FDI) worth US$ 9,072 million from April 2000 to October 2010 wherein the sector witnessed FDI amounting US$ 716 million during April-October 2010.
The International Finance Corporation is in talks with several real estate developers to create large affordable housing projects in India. For FY-09 and FY-10 (fiscal year ending June 30), IFC's highest exposure has been in India. Out of the US$ 3.5 billion that IFC has committed in India, US$ 2.5-2.6 billion have been disbursed. IFC will continue to invest roughly US$ 1 billion in India every year for the next two or three years.
In the Union Budget 2010-11, the Finance Minister made the following announcements with regard to the real estate sector:
Allocation for urban development was increased by more than 75 per cent from US$ 660.3 million to US$ 1.17 billion in 2010-11
Allocation for housing and urban poverty alleviation was raised from US$ 183.4 million to US$ 215.8 million in 2010-11
Scheme of 1 per cent interest subvention on housing loan up to US$ 21,576 where the cost of the house does not exceed US$ 43,153 announced in the last budget has been extended up to March 31, 2011 and US$ 151 million has been earmarked for this scheme for 2010-11
US$ 274 million has been allocated for Rajiv Awas Yojna, as compared to US$ 32.4 million earlier
Meanwhile, the Reserve Bank of India (RBI) has revised the norms for urban cooperative banks for giving loans to the housing and real estate (RE) segment. Now, urban banks can use up to 15 per cent of deposits to provide housing, real estate and CRE loans. Earlier, the RBI norm permitted them to use up to 15 per cent of deposits for giving advances to housing loans and other block capital loans.
The relaxed FDI rules implemented by Indian government have attracted more foreign investors and real estate in India. The revised investor friendly policies allowed foreigners to own property, and dropped the minimum size for housing estates built with foreign capital to 25 acres (10 hectares) from 100 acres (40 hectares). The overseas firms welcomed these modifications and they can now put up commercial buildings as long as the projects surpass 50,000 square meters (538,200 square feet) of floor space.
Conclusion: Residential prices have come down considerably, no wonder more people are investing in buying roofs over their heads. On the other hand, Commercial market has shown an upward trend (Volume wise). Unitech and DLF made good profit. Increase in interest rates, falling prices in residential segments, earnings will get affected in the future.
(Aadeetya Sriram and Seema Seth)