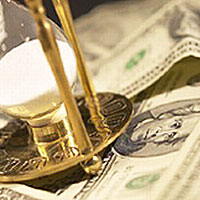 The sentiments of the PE investors in India continue to be low. Since 2011, wherein investments worth $11.18 billion were made in 423 PE deals, the fund managers are treading cautiously and taking time to deploy funds, given the tough market conditions prevailing. Year 2012 saw 27 per cent decline in PE deals with investments worth $8.13b only across 475 PE/VC deals, according to data with research and financial consulting firm, Four-S Services.
Sectorwise Fall
Expecting a resurge from the New Year, the first quarter of 2013, unfortunately also did not show signs of improvement. According to 'Money Tree India Report', by PricewaterhouseCoopers India on PE investments in Q1 2013; for the first time since 2009, the aggregate PE investments fell below a billion dollars for the first quarter. At $929 million across 66 deals, PE deal values in Q1 2013 were 56 per cent lower as compared to Q1 '12, and 18 per cent lower than Q4 '12.
Sanjeev Krishan, Executive Director Leader, Private Equity, PwC India, in the report said, "In an uncertain global environment, the declining deal volume indicates that the confidence of investors has yet to return following the regulatory and tax concerns stemming from uncertainties resulting from efforts to change tax laws retroactively."
In terms of volume, the IT and IT-enabled services (ITeS) sector emerged leader in Q1 '13 with 26 deals worth $105 m. However, it was 28 per cent less in volume-terms and 40 per cent in terms of value vis-a-vis the preceding quarter.
Some of the sectors that recorded growth were the banking, financial services and insurance (BFSI), energy sector, and shipping and logistics sector etc.
With eight deals worth $248 million, the BFSI sector was on top in terms of value. The sector grew thrice in value as compared to Q4 '12. In energy sector, the investments were tripled in Q1 '13 from $159 million out of two deals as compared to $47 million from three deals in the previous quarter. Further, the shipping and logistics saw a tremendous rise of 94 per cent. Investments worth $93 million from three deals were made as compared to the $48 million investment from two deals in Q4 '12.
Investment by Stages
The highest value in Q1 '13 was recorded in late-stage deals with $271 million from 16 deals. However, this was 47 per cent less when compared to the previous quarter in terms of value and 27 per cent in terms of the deals' volume.
Next to it was the growth stage with investments worth $195 million from 16 deals. It also saw drop of 5 per cent in value but on a better note, an increase of 33 per cent in volume vis-a-vis the preceding quarter.
Third in line was Private Investment in Public Equity (PIPE) deals. The stage recorded investment worth $144 million from six deals. The drop here was also severe. Over 30 per cent decline appeared in value and 54 per cent in volume from last quarter.
However, PwC is expecting improved scenario in the coming two quarters. "While consumer, technology, logistics and healthcare sectors look favourable from an investing point of view, we also expect deal activity to return to the 'core' sectors (i.e., infrastructure and capital goods), as well as the financial services sector," stated Krishan.
Q1 '13 witnessed one deal in the pre-IPO stage worth $30 million, better than the other two quarters which didn't see any such deals happening.
PE exits
The PE exits in Q1 '13 were also dried-up. A decline of over 40 per cent in value was recorded despite a 14 per cent growth in the number of exits as compared to the previous quarter. PE exits in Q1 '13 were valued at $1.028 billion in 24 deals when compared to PE exits worth $1.732 billion in 21 deals in Q4 '12.
From the same quarter in 2012, the exits declined by 18 per cent in value and 29 per cent in volume. In Q1 '12, exits were worth $1.260 billion from 34 deals. The IT and ITeS and the BFSI sectors saw maximum exits, adding around 59 per cent of the total exit value and 38 per cent of the total volume.
With the elections coming up next year, the investors are might be more cautious in 2013, as Krishan maintained that some investors have clearly indicated their shift in focus on other South Asian economies, including Indonesia, Thailand, Taiwan and Philippines in the near term. However, this may also be a time when tenacious investors can find some of the best deals in India.