Mobile market in India to reach $37 billion in 2017: Prateek Pashine, Tata Teleservices
Tata Docomo offers solutions in enterprise mobility, IoT & managed services spaces.
Tags: Tata Teleservices, GSM, CDMA, Tata Docomo, SME, MSME, Internet of Things, WiFi, Internet, Smartphones, Smart homes, Information and Communication Technology, entrepreneurs
BY Nitin Abbey | February 24, 2015 | COMMENTS ( 0 ) |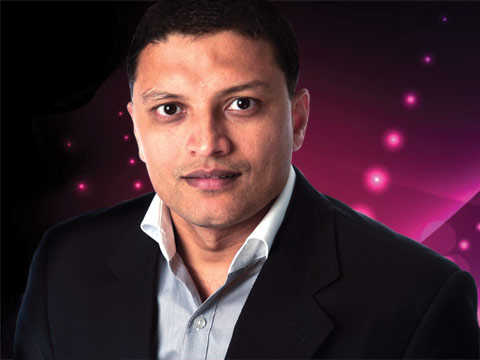 Prateek Pashine
Head - Enterprise Business, Tata Teleservices
With technology becoming the pulse of modern day and SME sector emerging as the key growth catalyst, there is a rise in demand for IT-enabled services. At the helm of this transformation is Tata Docomo, the unified telecom brand of Tata Teleservices Ltd, an operator in the Information and Communications Technology (ICT) space, owing to its comprehensive range of products in the voice, data and managed services. Entrepreneur spoke to Prateek Pashine, Head–Enterprise Business, Tata Teleservices Ltd, about the comprehensive range of products the brand offers.
What services do you offer for SMEs?
Tata Docomo's business portfolio for SMEs consists of voice, data and managed services. Data services include Photon, broadband, Ethernet, broadcasting and Wi-Fi; enterprise voice services consist of GSM, CDMA, 3G, wire line voice, Walky, etc; and managed services deliver vehicle tracking, fleet management, workforce tracking, taxi management, automated meter readings, mobile applications, audio conferencing, collaboration, managed hosting, co-location, Insta Computer, IP Voice, security, etc.
How are your services unique? How do they help SMEs solve data-related issues?
In terms of products, Tata Docomo has the widest portfolio for business customers. Besides offering the traditional voice and data solutions, Tata Docomo now offers customers a host of innovating solutions in the enterprise mobility, IoT (Internet of Things), cloud and the managed services spaces.
We look beyond basic telecom infrastructure and provide our customers with solutions that address their business problems. By providing them with complete solution on a managed services model, we ensure that our customers don't have to worry about interacting with multiple vendors while bringing in some process or workforce automation.
Is there a criterion Tata Telecom undertakes before identifying SME clients?
From our perspective, any company having 10–500 employees qualifies as an SME for Tata Docomo.
What are your views on IoT?
The IoT is the next step in the evolution of networks and the Internet; it will lead to more "things or objects" being connected to the Internet than people. It is the combination of sensors, a network and applications.
A recent study by Cisco states that there will be 25 billion devices connected to the Internet by 2015 and 50 billion by 2020. We believe that IoT is no longer a thing of the future – it is very much present today.
We have already started offering IoT solutions in the LBS (location based Services) and the remote Asset Management space. Again our value proposition is simple; we take end-to-end responsibility for the solution. The customer does not have to worry about the device, the application or the connectivity – we bundle the solution based on his requirements or on a "plug-n-play" model.
How do you see the overall mobile market opening up in the next five-six years?
The mobile market is not just growing exponentially, but exploding with the number of opportunities. It is opening up for efficient and seamless functioning of businesses.
Studies have shown that 96 per cent of small businesses use wireless devices and technology in their operations while two-thirds small businesses today say that they will not survive without wireless technology. Moreover, studies show that 72 per cent of small businesses use mobile applications in their businesses.
It can be expected that the next couple of years will see the mobile market grow with total mobile services market revenue in India reaching $37 billion in 2017 with a CAGR of 5.2 per cent.

Can you talk about the concept of "Connected Homes"?
At present, the world and the way we see it has undertones of interconnectivity weaved through it. A lot of this interconnectivity stems from the gradual rise of devices and constant Internet and data connectivity that have firmly entrenched themselves in our daily lives. Be it on the move or at home or work – technology and its evolving advantages are remodelling the foundations of everyday life.
One such evolution is the concept of "Smart Homes" (or Connected Homes). Tata Docomo's services in this space start with our endeavors to provide super high-speed and reliable data access to the Home. This reliable connectivity then enables us and our partners to create and offer various applications that essentially define a Smart Home.
What will be your advice for budding entrepreneurs?
While building a business, entrepreneurs have to deal with and manage many aspects, which most often take them away from their core area of work. I would urge entrepreneurs to focus on their businesses and leave their ICT worries to us at Tata Docomo.