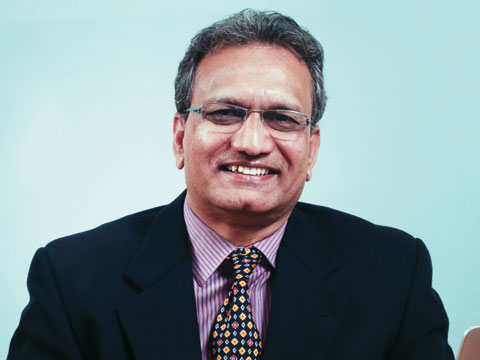 Wadhwani Foundation has pledged $100 million to help create and fulfil 25 million jobs by 2020  with assistance from government and industry. Entrepreneur speaks to Dr Ajay Kela, President and CEO, Wadhwani Foundation, to get the insights into the foundation's different initiatives and how it is planning to fulfil its pledge.
How do you pledge to create 25 million jobs by 2020 in India?
Wadhwani Foundation has pledged $100 million to help create and fulfil 25 million jobs by 2020 in partnership with government and industry and leveraging the foundation's successful entrepreneurship and skill development programmes built over the past 10 years.
Of the 25 million jobs, 5 million jobs will be created by new companies, 10 million jobs through enabling MSMEs to achieve accelerated growth and another 10 million by enhancing the skills of entry level workers, thus accelerating the growth of existing small and large businesses.
Explain your high-impact initiatives in India and their success rate.
For job creation, the foundation established the National Entrepreneurship Network (NEN) in 2003. NEN has built a strong network with 600 colleges, 4,000 mentors and 3,200 faculty that inspires, educates and supports new entrepreneurs. NEN is currently tracking 1,000+ new companies each year.
For job fulfilment, the foundation has set up the Skills Development Network (SDN) that supports the initiatives of multiple colleges, high school and employers for entry-level mid-skill jobs. SDN has developed and implemented several major skills initiatives along with MHRD and state governments providing support for vocational education programmes in 1000+ high schools and 200+ UGC colleges and 100+ companies.
The foundation's third initiative, Opportunity Network for Disabled is aimed at mainstreaming the educated disabled by putting them into sustainable high-quality corporate jobs through a business value proposition of lower attrition and higher productivity. The foundation's goal is to place 400,000 disabled over next three years in partnership with the Ministry of Empowerment and Social Justice.
Research and Innovation Network aims to upgrade India's research ecosystem to compete at the global stage by catalysing "Centers of Innovations" in partnership with existing research Institutes. The foundation has currently established two such research centers – the Wadhwani Research Centre for Biotechnology at IIT Mumbai and Shanta Wadhwani Center for Cardiac and Neural Research at Bengaluru.
Wadhwani Foundation's Policy Research Centre provides data-driven research inputs for informed policy actions towards creating a human-capital-driven growth economy. Wadhwani Chair in US-India policy at the Center for Strategic and International Studies, a leading bi-partisan policy think tank in Washington DC, aims to accelerate India-US economic activities.
How is the entrepreneurial landscape evolving in India?

Traditionally, the mindset in the country was skewed towards family-owned businesses and creating new companies. Moreover, our best and brightest coming out of IITs and IIMs were trying to get MNC jobs. However, the state of entrepreneurship in India is fast undergoing transformational change.
In cities like Bengaluru and Delhi, entrepreneurship is flourishing. Entrepreneurship has become the first choice of top IIT graduates. Start-ups with multi-billion dollar valuations have slowly resulted in the changing mindset of the Indian parents. The number of early-stage funds, accelerators and incubators helping seed start-ups is also growing. However, the entrepreneurial ecosystem in India is still fairly weak – Policies need to be more supportive towards first-generation entrepreneurs, financial ecosystem relating to debt, credit lines and angel funding is still very weak and knowledge and mentoring ecosystems need to be developed.
The Silicon Valley structure, where equity to the employees is a standard practice, is a culture slowly developing in Indian start-up space and "joining start-ups" is becoming more attractive.
Share your future plans.
In India, the foundation has recently announced an investment of $100 million to create 25 million jobs in India by 2020 through scaling up of entrepreneurship (500 to 5,000 institutes, 4,000 to 25,000 mentors and substantial innovation grants on competitive basis to 20,000 small businesses) and skill development (1,000 to 50,000 schools, 79,000 to 500,000 students and National/Regional Skills Colleges). It is looking forward to partner with central and state governments to help in the implementation of entrepreneurship and skill development programmes.
The foundation has expanded its global footprint to Pakistan, Indonesia and Malaysia and is planning to launch in Africa soon. In the next five years, the foundation aims to replicate the successful India model in 15-25 additional countries.