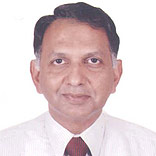 Madhav Lal
Addl Secy & Development Commissioner, Ministry of MSME Government of India
In an interview with Taslima Khan, Madhav Lal, Additional Secretary and Development Commissioner, Ministry of MSME, Government of India spoke about various government schemes in operation for SMEs and some future plans.
Taslima Khan (TK): Sir please tell us about the National Manufacturing Competitiveness Programme.
Madhav Lal (ML): This programme has been rolled out by The National Productivity Council to enhance productivity in MSMEs throughout the country. We are planning to implement lean manufacturing techniques in MSMEs which will help reduce their production costs by up to 25 %. This will be implemented through the cluster approach. Adoption of lean manufacturing techniques will subsequently lead to lesser requirement of credit by SMEs as their costs will be reduced to a considerable extent.
TK: Lack of marketing know-how is one important factor that plagues Indian SMEs in terms of reducing their competitiveness. What is your ministry doing to lend marketing support to MSMEs?
ML: The ministry is mulling over the Design Clinic Scheme to improve competitiveness of this sector. This is in line with the realization that product design plays an important role as far as competitiveness is concerned. So SMEs who are dealing with products for which design can make a real difference to the product will be benefiting from this scheme. We are also spreading awareness about how packaging can make a big difference to a product's marketability.
TK: When and how this scheme will be implemented?
ML: National Institute of Design has been roped in to assist government efforts in this direction. SMEs can rope in design consultants for their individual requirements. The guidelines of the scheme are expected to be out soon.
TK: IT penetration in MSMEs in the country is abysmally low. What is the government schemes to help facilitate MSME business via IT adoption?
ML: The government does realize that IT penetration is low and IT is an important tool for improving the competitiveness of SMEs. We are considering involving It players like TCS, Microsoft and associations like NASSCOM to facilitate IT for SMEs. Expressions of interest are to be invited from these players. They will do IT mapping for SME clusters and study their specific needs. This will be followed by execution of IT projects for these clusters. The government plans to target 200 clusters to be covered in 5 years.
TK: Indian SMEs in several sectors lack competitiveness. Your initiatives for the same?
The government is coming up with a Quality and Energy Upgradation Scheme for MSMEs. The scheme will help spread awareness on how to economize on energy usage. Energy audit for specific enterprises will be carried out by specialized agencies. This process will be subsidized by the government as well. The scheme will also facilitate obtaining certifications from national and international organisations.
TK: SMEs are innovation hubs of the country. However there is sheer lack of awareness of intellectual property rights which makes then vulnerable to violation. What are you doing in this direction?
ML: That is a very burning issue. In order to spread awareness about Intellectual property rights, the government will set up 40 IPR facilitation centres, in accordance with the provisions of the 11th plan. The facilitation centres will assist innovators in the process of filing patents among other things.
TK: What about the government's procurement policies from MSMEs?
ML: Section 11 of the MSME Development Act talks about preference policy for MSMEs. PSUs and government departments are going to set up a target of 20% procurements from SMEs.
TK: Sir, are these policies meant for the organised sector only? Has the unorganized sector been left out of the net?
ML: No. much of these policies do apply to the unorganized sector as much as the unorganized sector.
TK: What are the other initiatives of the ministry for this sector?
ML: The Prime Minister has set up a task force to be chaired by Mr. Nayar. 7 working groups have been set up to look into different concerns of MSMEs. The report of the task force are expected to come out soon.
TK: What are your plans to increase the flow of funds to this cash strapped sector?
ML: The 11th 5 year plan will raise Rs. 1000 crore for the development of the MSME sector.
TK: What do you have to say about the Inspector Raj which seriously affects the sector?
ML: Labour laws need to be modified for the welfare of workforce in unorganized sector. There are certain programmes dealing with the upliftment of the unorganized via urban poverty alleviation, rural employment, Khadi Gramudyog industry.
TK: What are the major areas crying for reforms as far as SMEs are concerned?
ML: Reforms are an ongoing process. The thrust areas which we look into are two folds: firstly, encourage SMEs to grow rapidly and effectively and secondly, in a global competitive market support local businesses in unorganized sector. Further, laws need to be revisited in areas of regulation, tax, and labour. We are also speeding up the process of setting up a separate MSME stock exchange, institutions like District Industries Centre in every state to promote small businesses.