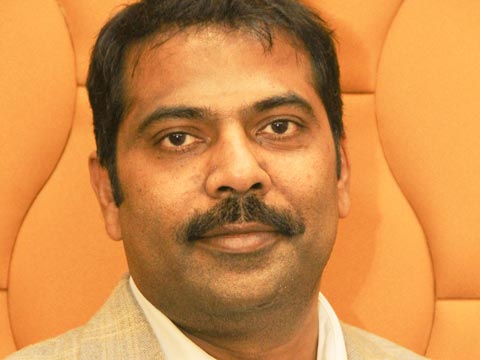 In an interaction with EntrepreneurIndia.com, Murali Bukkapatnam, President, TiE Hyderabad, shares his thoughts about fostering entrepreneurship among school students:
What key initiatives have been taken by TiE to foster entrepreneurship among school students?
To foster entrepreneurship among school students, TiE has launched schemes like TYE-TiE Young Entrepreneurs programme, which aims to nurture the next generation of entrepreneurs. We have been actively conducting TYE at Rockwell International School for two years now. It is a 16 week programme that includes 8 week classroom training. We also intend to organise workshops, conferences, etc, to ensure children expand their dimensions in terms of entrepreneurship.
Highlight the latest trends in terms of school students turning entrepreneurs.
The world is turning practical with every passing day. People, to be more precise, youngsters realise that entrepreneurship is considered to be a tool of economic and industrial development of a country. They're willing to take risks and make sacrifices to build their dreams.
How about the traction of entrepreneurship among school students in India?
Though not in a fast pace, but entrepreneurship is certainly spreading its wings at an incremental manner as the generations are evolving. Some years ago, Entrepreneurship was a taboo. It wasn't something that existed. At this point of time, school children know about it. They are willing to experiment with their ideas, they're willing to learn and explore.
What are reasons that are driving the school students to take up entrepreneurship at early stage?
Though entrepreneurship is not very active in India as compared to Western world, but we can safely say that it has been increasing over the number of years. Needless to say, there are not many young entrepreneurs in our country. It is an undeniable fact that entrepreneurship plays a key role in economic and industrial development of the country, and also it helps at self-improvement too.
TiE Hyderabad has been conducting this programme for the students of 9th to 12th grade, what kind of impact it hason students?
It is too early to measure an impact, I reckon. But I am quite certain that the impact is getting stronger. The virus of entrepreneurship has been planted, and no entrepreneurial activity will fetch results overnight. All we need to do is sit tight and wait for it.
To what extent, the programme has successfully fulfilled its vision of empowering school student towards entrepreneurship?
I can proudly claim that we are at 100% success rate, and while we are at it, I'd like to say that with every passing year, there is an increased number of applications, enquiries etc.
What are your upcoming plans to come up with more programme like this?
It is just a process of evolution. As time goes by, we'll keep introducing more and more interactive sessions. We intend to organise more workshops, conferences etc. In fact, we are also supporting one of our fellow chapters to conduct TYECon - a conference for TiE Young Entrepreneurs.
What is your view on kids taking up entrepreneurship before completing basic education?
Truth be told, education has no role in entrepreneurship. Entrepreneurship is all about idea, innovation and the innate ability to execute it. As long as someone is able to execute his idea, education or the lack of it is absolutely not necessary.
Do you suggest changes in our present educational format?
Like I've already said, despite an educational format, entrepreneurship is a thing that will happen. Any idea or innovation doesn't come out of education. Similarly, the ability to take risks and execute an idea does not need education.