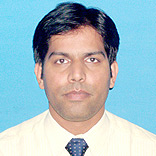 Gone are the days when insurance was a liability, in today's time it has become an inevitable necessity besides being a valuable investment. Offering people innovative and relevant insurance solutions to keep pace with the changing times, TATA-AIG, which was incepted in 2001, considers SME to be the most vibrant sector of the economy. Shri Krishan, SME Head, TATA-AIG shares with us the role of insurance in supporting small businesses.
Bhuvnesh Talwar (BT): How do you define a small and medium enterprise (SME)?
Shri Krishan (SK): An SME has the standard definition of being an enterprise with the asset worth below Rs 50 crore at one location (manufacturing unit/office/ branch).
BT: How important is the SME space to the insurance sector?
SK: A major chunk of the sector's business comes from the SME segment. The SME market is worth Rs 8000 crore in terms of the business contribution to the sector. The SME sector is quite promising as it provides sustainable cash flow for commercial lines of business.  
BT: Which insurance products are popular among the SMEs?
SK: Most popular insurances include Package Insurance (Assets) and Employee Benefit Insurance (Group Personal Accident and Medical claim).
BT: Which products are indispensable for SMEs?
SK: Assets insurance and medical claim insurance are essential.
BT: Why do SMEs need insurance?
SK: Finance is the primary concern for SMEs. Any kind of adversity can have an impact on their finanancial status; insurance shields them against financial instability. They should focus on business security and employee benefits. An insurance company insulates the business against losses and ensures stability.
BT: How popular is the insurance concept among SMEs?
SK: Unfortunately, there is a less awareness among the SMES regarding insurance. Although, the higher strata within the sector are well-versed with the importance of insurance and regularly consult the experts but overall, not even 20 per cent of the sector is aware about insurance. 
BT: What is your market share with respect to the SME sector?
SK: TATA- AIG's market share is approximately 30 per cent of the Rs 8,000 crore sector.
BT: What challenges do you face pertaining to the SME space?
SK: The biggest challenge is to create awareness about insurance among the small business owners and make them understand its advantages. Another issue is that of reaching out to every business as they are large in number and widely spread across the country.
BT: Apart from insurance, do you also provide consultation to SMEs?
SK: We offer consultancy in risk management