E-commerce has a huge potential and benefits
Alibaba.com is the world's largest online B2B marketplace, connecting millions of buyers and suppliers worldwide every day. It reaches in more than 240 countries, Alibaba is very optimistic about its growth in India, particular in the SME sector. Brian Wo
Tags: Brian Wong, Head, Global Sales, Alibaba.com
BY Shambhavi Anand | December 31, 2009 | COMMENTS ( 0 ) |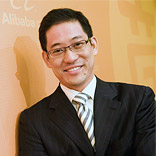 Brian Wong
Head, Global Sales Alibaba.com
Alibaba.com is the world's largest online B2B marketplace, connecting millions of buyers and suppliers worldwide every day. It reaches in more than 240 countries, Alibaba is very optimistic about its growth in India, particular in the SME sector. Brian Wong, Head, Global Sales, Alibaba.com shares his views about 'e-commerce expanding in India' and how it will benefit small businesses.
Shambhavi Anand (SA): Which are the most traded products/services through Alibaba.com in India?
Brian Wong (BW): The most commonly sourced categories of Indian products includes apparel, manufacturing and processing machinery, business services, timepieces, jewellery and eyewear. Telecommunications, computer hardware and software, construction and real estate, and business services are the categories most demanded by the Indian buyers.
SA: What is the penetration of e-commerce in India? How popular has it been with start-ups?
BW: In India, e-commerce is still at an early stage of development. Internet penetration is relatively low and traditional business channels such as trade shows, print catalogs and trading agents are still popular. With an overall Internet penetration of approximately 33 per cent, India's e-commerce penetration in product categories such as computer electronics, and media (books, music, and video) is over 25 per cent, penetration in categories such as cosmetics, apparel, home furnishings is still less than 10 per cent, implying that there is a lot of room for growth.
It should come as no surprise that online marketplaces like Alibaba.com are more widely used in large cities such as Mumbai, New Delhi and Bangalore, where the Internet is more accessible and where individuals and companies are comparatively ready to utilise technology in daily lives. We expect to see rapid growth and expansion of e-commerce in India as the availability of high-speed Internet service becomes more ubiquitous.
eStatsindia.com, an Internet research agency, estimated that the size of India's business-to-business e-commerce market (in terms of transaction volume) would grow at a CAGR (Compound Annual Growth Rate) of 8.77 per cent to reach US $891 by December 2009. Statistics from the Alibaba.com marketplace also reflect a similar upward trend: We added about 3.9 lakh registered users from all across India in the past year to reach 11.2 lakh as of September 30, 2009, which is a year-on-year increase of more than 50 per cent.
SA: In what way have platforms like Alibaba.com facilitated e-commerce in the SME sector in India?
BW: Business-to-business e-commerce platforms like Alibaba.com provide small businesses a one-stop shop for establishing their presence on the Internet, identifying potential trading partners, learning more about global trade, sharing trading experience and interacting with each other to conduct business online. It makes global sourcing available 24/7 and removes barriers of geographies and time zones.
Through active product listings, inquiry exchanges, instant messaging, discussion forums and other easy-to-use community features, suppliers and buyers using business-to-business e-commerce platforms form large, interactive online communities for information sharing. Platforms like Alibaba.com also provide a wealth of information related to international trade to keep users abreast of the latest trading resources, industry news, upcoming global trade shows, and trade trends.
SA: What makes Alibaba.com different from other such interfaces in India?
BW: With more than 45 million registered users around the world, Alibaba.com provides the largest business community to our users, fostering a robust business environment for global traders around the world including SMEs from India. The service offerings of Alibaba.com are unique, SMEs in India are able to find suppliers and buyers both domestically and globally via our platform, sourcing and selling all kinds of products anytime. The scale and geographic coverage of our online marketplace is, so far, unmatched by any other market player. Strengthened by the tie-up with Infomedia, which combines both online and offline promotional channels (magazines and yellow pages), we provide Indian SMEs with an all-rounded solution for global and domestic trade.
SA: What do you think is the reason for low penetration of technology in the Indian SMEs?
BW: The lack of affordable high-speed Internet service in India particularly in tier II and tier III cities could be a major challenge to the widespread adoption of e-commerce by local businesses. Further e-commerce adoption will undoubtedly result from any form of assistance in raising the penetration of Internet usage across India, such as improving broadband infrastructure and offering free Wi-Fi connection in a certain public areas. This is an issue which needs to be addressed by the government, so that businesses can enjoy more and faster access to the Internet. Based on our experience, we are confident that more businesses will be encouraged to adopt e-commerce as Internet penetration improves once they see the benefits of turning their businesses online and make use of e-commerce platforms like Alibaba.com.
A major reason for the low penetration is just lack of awareness regarding how valuable the Internet can be for every business. This is something Alibaba.com is trying to do more of locally.
SA: What are your plans to tap the market in the SME space in the tier II and tier III cities?
BW: India is a very important market for Alibaba.com because it has a very sizeable small business population, a robust domestic consumption market and a rapidly growing export sector. It is now our largest international market after the US and our commitment to our Indian members is stronger than ever.
Going forward, we will focus on promoting Global Gold Supplier, our premium membership for international suppliers, to more SMEs in India especially those located in tier II and tier III cities. We will also keep working on educating SMEs the benefits and know-how of e-commerce. We will do this by working with Infomedia 18, whose role is to help us service and support our local customers. On our marketplace, we will continue to build up the local content and community offerings on the India Channel, launched in late 2007, to help more Indian SMEs succeed in global trade and enable more international buyers to look for Indian products.
SA: What opportunities do you envision in the Indian market?
BW: E-commerce is still at an early stage of development in India but as high-speed Internet becomes more accessible across the nation, e-commerce services like those of Alibaba.com will be in greater demand by SMEs. In addition, with about 14 million SMEs in India, we believe we still have a long way to go.
The e-commerce ecosystem in India is growing in sophistication, which raises the awareness and acceptance of e-commerce by sellers and buyers in large cities as well as smaller towns. An increasing number of SMEs even from smaller cities like Jamnagar and Bhavnagar have registered on Alibaba.com in the past year. Through our extensive sales and customer services force in India, we are committed to further grow the market and help more SMEs in small towns to get online.
Our priority will be to continuously educate Indian SMEs about the power of the Internet so more of them will go online. We will leverage our strategic partnership with Infomedia, which is very strong in traditional offline B2B media, such as Yellow Pages, and have the largest SME customer base in India. Supported by Infomedia's vast local experience, we will educate SMEs on the power of the Internet and help Indian SMEs to move online.