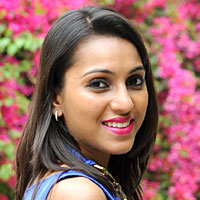 In an interview with SMEntrepreneur, Saumya Vardhan, Founder & CEO, Shubhpuja.com, shares her venture and entrepreneurial journey.
Can you give us a glimpse of your entrepreneurial journey?
My working with KPMG London and Ernst & Young London, was a huge learning curve for me that shifted me from finance to religious industry. I always wanted to do something unusual that could contribute to the betterment of the society. These days, people are becoming too individualistic but I strongly believe in the ancient Hindu philosophy, which preached that man is a social animal and plays a key role in the betterment of the society.
But today there are many preachers who take advantage of the ignorance of gullible public who blindly believe in rituals and superstitions, and hardly be acquainted with the science behind it. Therefore, to give right advice to the devotees, we have launched Shubhpuja.com in December 2013.
Shubhpuja.com is a platform which comprises skilled, experienced and knowledgeable pundits and astrologers who offer services at the customer's convenience. This sort of platform is highly desirable in today's society.
Please elaborate on different types of services that your site offers?
Shubhpuja.com is a one-stop shop for all religious and spiritual needs. We offer astrological and occult science consultations with highly qualified PhD level astrologers and numerologists. In addition, we organise religious ceremonies using vedic sciences through very experienced and accomplished vedic acharyas and offers exclusive and specialised festive gift boxes for corporate and independent clients.
What challenges did you face during initial days?
The challenges can be summarised – having access to highly qualified PhD level candidates (who follow scientific and vedic procedures as described in the Vedas) and make them available to people for consultation, making public aware of qualified vedic, highly educated astrologers and pundits, changing people's mindset in terms of booking and paying online for such services in advance and defining a set price for a customer who ends up taking our price as a reference price to negotiate with.
What is your competitive edge against competitors?
Shubhpuja.com is a one-of-its-kind e-portal that offers an incomparable religious forum that allows people from all walks of life to conduct pujas and rituals on various occasions during happiness and grief.
Please give us a brief about your educational qualification.
I have done MBA from Imperial College, UK, MSc in Operational Research from Lancaster University and BSc in Statistics from Lady Shri Ram College, Delhi University.
Can you please give a snapshot of the number of clients and employees that you have?
Apart from India, we have got excellent responses from our overseas clients from Russia, the US, Hong Kong, Singapore and the UK.
In terms of employees, we have a six member operations team comprises graphic designer, content writers, business development manager and technical developers.
What will be your market strategy for the next two to three years?
We plan to make Shubhpuja.com equivalent to Shaadi.com in religion e-commerce market. Moreover, we intend to double our sales team to reach out to a wider audience through our online and offline marketing channels.