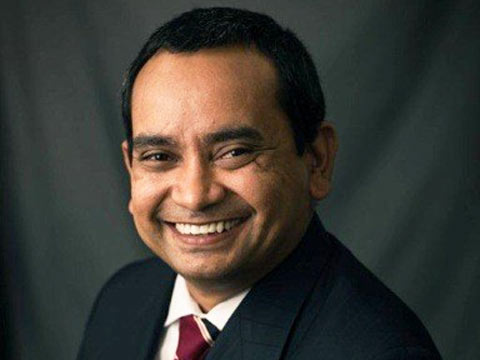 Being a son of a village school headmaster, Krishna Srinivasan completed his education from a government school in Trichy. He has experienced many hardships due to the setbacks in India's education system. The desire to change the conventional and rigid education mechanism in rural schools and address the quality issues in education system instigated him to take the path of entrepreneurship.
"The constraints and challenges of delivering change at a grass-root level and creating a sustainable profitable business with social relevance appealed to me a lot.  Planning, executing and delivering on the demand of a double bottom-line seemed quite exciting," says Krishna Srinivasan, Founder & Chairman, Quest Explore Discover (QED).
Srinivasan as a Serial Entrepreneur
Srinivasan's innovative mindset, ideation, ability to dream and appetite for risk have conferred him the title of a 'serial entrepreneur'. His career spans entrepreneurial ventures and partnerships leading to profitable exits in varied functions of the technology market. Before QED, he founded ISGN in 2007, a global platform based KPO Mortgage Solutions Company providing an end-to-end spectrum of software products and KPO services across the entire mortgage value chain. He grew ISGN to a $100 million revenue business in less than 5 years. Prior to ISGN, he founded Neptune Technologies and successfully exited to 3i Ventures.
"I exited my last business venture when my wife Chokanath Hymavathy relocated to India with our son. She has completed her post-graduate in Computer Science and contemplated a socially meaningful project at Silicon Valley. Her academic zeal for research and product development, and my strong sense of adventure came together to create this social venture, with sole focus on quality science education and  21st century global learning methodologies for India," shares Srinivasan.
QED was co-founded by Srinivasan and his wife in the year 2011. The key objective of this venture is to change the way science is being taught and learned in schools in urban and rural India. The company is backed by stalwarts from IIT Madras, IISc, Columbia College of Education, Pittsburg Science of Learning Labs, and Princeton University, heads of schools, colleges and policy makers in India.
Srinivasan emphasises that QED's vision is to enrich and enable the science learning experience for K-12 in India by a team of educators, researchers, global policy makers and entrepreneurs.
With a view to address the Indian market requirements, QED has adapted and customised science exhibit-centric learning, which will enable and empower teachers and students towards achieving HOTS (Higher Order Thinking Skills). QED's key strengths lie in its ability to transform the existing education system by introducing a collaborative learning which includes brilliant teachers, usage of multimedia and exhibit-centric learning.  
Emerging Trends in Indian Science Education
If one flashbacks the history of education system, the whole world has witnessed a dynamic shift in the delivery of the knowledge content. It is quite reflective of the fact that the usage of clay tablets and palm leaves was replaced by pen and paper, publishing tools like typewriters and gradually by printers. And now with the advent of internet and connectivity, the whole world has turned into digital village.
"Global connectivity, technological tools and aids, the availability of open source courseware and software have added a lot of diversity and richness to education, more particularly science education where most abstract concepts occur," Srinivasan adds further.
According to Srinivasan, QED has touched one million students through public spaces, exhibitions, events, science fairs and science days. Over 100 schools, including 20 + Chennai corporation school zones have enjoyed the benefits of active science education through QED's Labs and Managed Science Centres.
Business Model
Opportunities and challenges are the part and parcel of every business model and education sector is no exception. The concept of a successful social enterprise involves some key practices like setting up a business goal, formulating a profit model with an effective social impact model and carefully planning the execution.   
"It is quite possible to be commercially viable and socially relevant at the same time. It is our belief and vision that this is the only way to deliver sustainable change," asserts a confident Srinivasan.
Moreover, what it comes as a boon for QED is its recent partnership with Cognizant Foundation, the CSR arm of Cognizant Technologies. The foundation has funded the venture to set up a science gallery in Thambithottam Higher Secondary School, Gandhigram.
This program will provide rural students the opportunity to enhance their knowledge of science and increase their creativity through newer learning methodologies.
Fund Raising
In an endeavour to make science education available to the poorest sections of the society via science exhibit centers, QED has raised Series A funding of Rs 5.7 crore led by Lok Capital, Chennai Angels and other investors. The fund is being utilised to set up a state-of-the-art science labs in schools across Tamil Nadu, Karnataka and Kerala as well as to boost research and development of science educational tools.
"The strategic partnership with Lok Capital and The Chennai Angels brings mature expertise of a social venture fund and the rich local wisdom of successful entrepreneurs and investors at a very critical juncture of our growth," elucidates Srinivasan.
Future Goal
By 2020, QED is planning to roll out a platform of learning analytics that would add flavour to its current 1000 + exhibits and live science concepts. The foremost vision of QED is to bring a global approach to science education and deliver it in a local context.
"We knew what we wished to do "Bring FUN into the FUNdamentals of Science". We pledge our commitment to bring 21st century learning methods, innovation and quality in education by setting up a QED Teachers Learn Lab as education is the route to create citizens for a better tomorrow," concludes, Srinivasan.