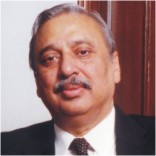 After 10 years of experience in public sector, IIT alumni Mahesh Gupta plunged into the entrepreneurship of water-purifier business. The strong will and determination led him through and helped him achieve the zenith of success. Taking recourse to astute marketing and dexterous advertising, Gupta notched a huge market success and established mass popularity for his company KENT Mineral RO and his products. The product gained so much success and popularity that the company was awarded three international awards in 2007. Gupta charts his success story in conversation with TFW
Punita Sabharwal: What profession you were in before starting your entrepreneurial venture?
Mahesh Gupta (MG): Before getting into the water purifier business, I served in Indian Oil as a Manager, Technical Services.  I used to render technical advices and support to Indian Oil customers for proper utilization of petroleum products. To this day, I have about more than half a dozen patent technologies to my credit and have gone commercial under the brand name KENT OIL METERS. Some of my innovations include modifying and adapting instruments to check the quality of oil in the Indian conditions.
PS: How did you venture into the water purifying business?
MG: I switched over to the business after jaundice gripped my children in a posh South Delhi colony. Realizing that drinking water was the culprit, I researched and analyzed the available water purifiers in the market. After several trials, I made my own water purifier
and became confident that my product carried an edge over the rest existing in market. It was only then that I ventured into the business of water purifiers in 1988. 
PS: How difficult it was to win the first few clients?
MG: With no entrepreneurship background, it was indeed a Herculean task to win over clients and gain their confidence. But then my technological expertise and thorough research onto the gadget helped me to convince people. None the less, my extensive knowledge of the subject and passionate marketing helped me carve out a niche for my product in the market.
PS: Tell us about your manufacturing capacity?
MG: Kent RO has already put up a new manufacturing plant in Roorkee (Uttranchal) to meet the burgeoning demand of water purifiers anticipating rise due to strategic tie up of the Company with the Indian Oil. Scheduled to commence operations in April 2007, the new unit will manufacture 1,00,000 units per year, in addition to the existing manufacturing capacity of 60,000 units per annum.
PS: What are the future plans of your company? Are you eyeing foreign markets for expansion?  
MG: After gliding up the ramps in all the metros and A-class cities, our focus is to go regional in a big way; currently we have a strong marketing network of 300 distributors and 1000 dealers which we intend to increase to over 200 distributors and 2000 dealers by next year. Seeing the rising demand of water purifiers in the market, we are expecting to achieve a sales turnover of Rs 170 crore by 2010 on the back of a new range of purifiers. We are expecting to close this financial year at Rs 125 crore against its targeted turnover of Rs 140 crore.
PS: What advice would you like to give to aspiring entrepreneurs?
MG: A business has to be based on conviction coupled with a realistic business plan in an ideal mix. The first-mover advantage brings a big opportunity associated with several risks and challenges. The risk actually comes from the fact that the industry does not respond to the business as expected, and funds are always a major challenge. The real excitement of an entrepreneur is the great risk and opportunity packaged together.