'Pre-school is all about enjoyable learning'
Being the of one of oldest pre-school chain in India, Shemrock & Shemford Group of Schools has evolved as a dynamic and vibrant organisation with a motive of providing enjoyable learning to kids in a playful environment. In tete-a-tete with Amol Arora, Vice-Chairman & MD, Shemrock & Shemford Group of Schools, shares his views on the pre-school education in India, current state of it, the challenges faced and much more.
Tags: Pre-school Education, Shemrock & Shemford Group of Schools, Amol Arora
BY Samiksha Jain | April 22, 2015 | COMMENTS ( 2 ) |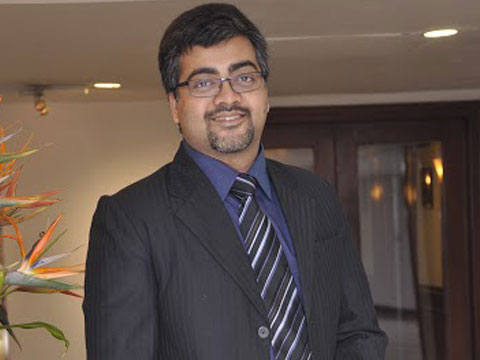 Amol Arora
Vice Chairman & MD, Shemrock & Shemford Group of School
Tell us about the Shemrock & Shemford Group of Schools.

We are 25 years old organisation started in 1989. We have two kinds of schools – Shemrock, which is into pre- schooling and primary schooling and Shemford, which is the upcoming 10+2 schools based on the CBSE pattern.

We work on the franchisee model and today, we have 425 schools across India and Nepal.

Highlight the importance of pre-school education in today's time?

Pre-school education is very important because 50 per cent of the brain development happen by the time child reaches pre-school. So, good pre-school will ensure right foundation for the child and today's parents have realised that. It is no more a new concept. In fact, there have been research done in England about the benefits of good early childhood education and they have clearly proven that children who have attended good quality pre-school went on for higher education and had lower crime rates. Even on the short term basis, parents can immediately see the changes that happen in the child because it not just about what child is learning in the school. The real benefit is what the child is learning from the new environment which includes peers. So the child learns a lot from the other children, he picks up things very quickly. He learns social scale, which is impossible to teach in nuclear family.
Being the oldest pre-school chain in India, what all changes you have witnessed over the decade in pre-school education? And what is the current status of it?
In the 90s, there was no concept of the branded schools, so we were only branded pre- school in the area. In the last 10-15 years, there has been a constant inflow of new players. Lot of players have come in the market and lot of them also have exited the market as well because it is easy to start a pre-school chain, syllabus is not a rocket science, but to support a franchise on the regular basis and to ensure that they keep paying you royalties is a big challenge.

What is your geographical expansion in India and where do you see Shemrock in next five years?

Almost ten years back, pre-schools was a more of metro phenomena. And I would have not imaged a kind of pre-school in small remote area of Orissa, North East towns, where I didn't think there is a potential for the pre-school. But now, I think with the increasing awareness in the small towns through satellites, through travels or through the internet, there is a huge pent up demand in the small towns. I feel this trend will continue and in the coming five years we will continue to grow with the increase in number of percentage of small town branches. Now it is a 50-50 ratio, but that will soon convert into 80-20 in favours of small towns. Since we are the only branded pre-schools in a city and so we tend to do very well in this market rather than in metro cities, which are getting much crowed.


Highlight major challenges that India is currently facing in pre-school education sectors? And how are you planning to tackle the same?

Challenges are of many folds. First is of course the high cost of the real estate. In earlier policies, land for the pre-school used to be subsidised by the government, which is now no more. So the higher return makes the running of the pre-school very difficult to justify the viability. One has to be careful in the selection of venue in a manner that it is viable for the franchisee setup of the pre-school over there. Second is the lack of quality teacher training in the country. We don't have good quality teacher training institutes in the country. Hence, we do lot of teacher training for all our branches. And thirdly, because of these players, who enter and exit the market, it creates a bad reputation for a sector as a whole.

What is the contribution of your organization towards Corporate Social Responsibility (CSR)?
As our school gets recognised, we reserve 25 per cent of the seat for economically weaker section children. So when franchisee are admitting children of economically weaker section they don't pay us and we don't charge royalty for those children. Those children get all the benefits, which are there in our curriculum without anything in return for us.

How is Shemrock unique from others in the same sector?

We have a very single minded focus – 'make learning enjoyable'. The minute any child steps in through our gate, each minute the child spends with us is meant in a way that he is enjoying and learning at the same time. So the whole programme is designed around that. Right from the school interiors, the way we greet them in the morning, to our books set, to our animation, to our audio and video CD they produce, to lesson plan, to activities, the outings everything is about joyful learning. The other factor of course is that we have most qualified management team in the industry, which differentiates us. That is the reason why in last one year we are able to open more than 3 schools per week.

Kindly give a brief about your business & revenue model?

Whenever somebody signs franchisee with us they have to pay an upfront lifetime fee, which ranges from Rs 2-4 lakh or Rs 5 lakh and then they have to pay percentage of the school fees, which is 15 per cent as royalty. The royalty which come from the nearly 500 schools goes into research and development activities. Total investment to set up a Shemrock school is around Rs 7-8 lakh.

What is are your future expansion plans?

We are growing at a very rapid rate and we are growing at a manageable rate as well. So we are targeting 200 new schools this year. In the coming years, we will be growing all over South Asia, South East Asia and also the Gulf countries.
Please add your comment
SaNJDIP
May 02, 2015 at 4:31 pm
Hi , I am an Executive turned entrepreneuer and noe also want to open a school with my wife in Mohali. Pls advise us on what infra requirements are there. What is the breakeven admissions and the payback period. You have mentioned a 15% royalty . What is the expected annual returns you think we will be able to generate if 15% of adsmission fee has tp go to you .
Reply |
KARTICK BHADRA
April 23, 2015 at 9:16 pm
YOU DESERVE IT,SIR.THE WAY YOU HAVE ANSWERED, IT PROVES YOU ARE VERY MUCH FOCUSED TO FULFILL YOUR DREAM THIS YEAR. AND WE HAPPY ENOUGH TO BE THE PART OF YOU.GO AHEAD WE ARE WITH YOU.
Reply |