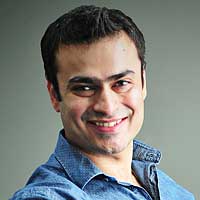 Ashish Kashyap, Group CEO, ibiboGroup, shares his views about the growing need for small business players to operate online and how ibibo acts as a facilitator or an enabler helping them reach new heights in an interaction with SMEntrepreneur.
How is ibibo empowering the small business players in different industries?
ibiboGroup enables various categories of SME sellers online via our leading platforms such as redBus.in, Goibibo.com and Tradus.com. On redBus, we have thousands of SME bus operators to list their inventories and services. Similarly, on Goibibo.com, we have thousands of SME hoteliers that list their inventories and their property information. On Tradus.com, we enable SME product sellers from various wholesale markets such as Chandni Chowk, Karol Bagh, Lajpat Nagar etc. 
In what ways are you helping SMEs grow their business exponentially?
Internet enables SMEs to get larger and more efficient reach and distribution which otherwise is not possible. redBus.in is an excellent example where a good percentage of SME bus operators distribute 100 per cent of their inventories via Internet. Therefore in my view, traders/manufacturers/service owners must commit to taking their inventories, pricing and catalogues online. Once they come online, the same can easily be distributed via multi channels.
What benefits do you offer to woo these SMEs?
We hold a lot of education and training programmes for the SME sellers so as to evangelise the benefits of using redBus.in, Goibibo.com and Tradus.com. Furthermore, we have developed robust technologies for these enterprises. To drive adoption, we give these tools and technologies for free and only charge a success fee. All our platforms like redBus.in, Tradus.com and Goibibo.com are targeted towards SME's on the sell side and a living example of a robust campaigning effort to bring these enterprises online.
What challenges are you facing while creating awareness among SMEs?
The biggest challenge is changing the mindset and getting them to overcome the fear cannibalisation. Once the mindset is changed, the enterprise will started using the Internet. The next big challenge is ensuring a strong behaviour and discipline from them. To realise the power of Internet for an enterprise, he/she needs to be super disciplined to fulfil products and services in a competent manner to their end consumers.
What are your long-term strategies for growth?
Focus on mobile development as one of the most important channel. Goibibo.com and redBus.in are already top-rated travel mobile apps in India. Similarly, Tradus.com is a mobile first location based market place to bring SME retailers to transact with buyers in proximity.