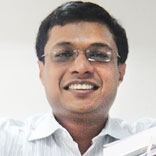 Flipkart, one of the fastest growing e-commerce companies in India was started with a funding capital of Rs. 4 lakhs in 2007-08 from the personal savings of the founders, Sachin Bansal and Binny Bansal. Earning a neat 75-80 crores annually (revenue figure for the year ending March 2011) the two though are not related by ties of blood (same surnames) but hail from the same learning ground- of IIT-Delhi where they were classmates. And today in a span of less than four years, they stand not as a team of two but a team of 600, and in terms of titles they have gone from one lakh to 10 million, showing tremendous growth all alongside.
Archana Pareek(AP): What prompted your decision to be an entrepreneur? Can you recall an interesting incident behind the leap?
Sachin Bansal(SB): We always had an ambition to start a company of our own. Flipkart came into existence in 2007. After working for 2 to 3 years, we (Binny Bansal and I) decided to look at the opportunity of starting an online venture and zeroed in on a comparison shopping site. However, the analysis revealed that although there were many e-commerce websites, none of them were able to provide satisfactory customer experience. This knowledge forced us to rethink our business idea. We decided to create an e-commerce store that will focus on great customer service. We decided to start with books because the low value of books allowed customer trials, logistics did not pose a big problem and the initial investment was not very high while the returns were good. Moreover, the e-commerce sector in India was still in its nascent stage and faced problems like wrong product deliveries, delays, poor customer support, etc. That was when we decided to start an online store of our own and thus Flipkart.com came into existence.
AP: What is your business model? What is your product line like?
SB: Our product line includes books, CDs/DVDs of music, movies, games, mobile phones and electronics like cameras, laptops etc. We have a simple business model; as an online bookstore / retailer we can afford relatively lower prices because the cost of sale is low. Since e-commerce stores do not have to invest in retail space and expensive physical infrastructure, it significantly reduces our cost of operations.
To serve our customers better and respond fast to their most frequent purchase requests, we keep fast moving items in our stock. Also, we buy in large volumes and therefore are rewarded with attractive prices from our suppliers. We pass on a lot of these savings to customers in the form of discounts.
We have tied up with 15 leading courier companies across the country and as and when an order is placed, the item is promptly packed, shipped and delivered on-time to our customers, in safe and secure packaging to maintain the integrity of the product. In some cases we also use the postal services to deliver items to customers.
AP: What is the biggest challenge you have faced so far while operating through the web base in India?
SB: Logistics is certainly a challenge. Given that the last mile is as critical to building a company and a brand, the lack of structure is overwhelming. One of the reasons we've started delivering orders via our own delivery system is to combat logistical hurdles. Online payment systems are improving, but they are yet to be efficient. These are two pain points all eCommerce entities face.
AP: What have been the key marketing and brand building strategies for your business and how do you define your USP?
SB: Our strategy has been to be simple, to be available and be on-time. Flipkart has come to be known for its simple and easy-to-use interface. People find it easy to shop on Flipkart – it is easy to log-in, easy to search for an item and easy to make payment through a variety of payment options. Then, we keep making available more products on Flipkart, continuously boosting up both variety and range. It means that a customer does not have to look elsewhere when he/she is looking to buy a product. Flipkart becomes his trusted one stop shop. Also, we understand the anxiety of an online shopper. Therefore, we have made Flipkart available to them 24X7 through our customer care which takes care of all their concerns and irons out any doubts. Finally, we keep our commitments and deliver products on-time and in good condition. I think this simple strategy has been the reason why almost 70 percent of our customers come back for repeat purchases
Our USPs is Variety and Price, as well as convenience, in the way of Multiple Payment options and so on. Eventually, all of these bundle into Service. We ensure customer delight at all critical touch points (website, payments delivery, post-sales support) and your users become your biggest advocates and evangelists. Flipkart has thus far been built on Word-of-Mouth recommendations.
AP: How do you see the Indian e-commerce industry grow from here onwards?
SB: By all indications, eCommerce in India is on an upswing. Every other week we see new startups mushrooming in the ecommerce space. Users too are taking to transacting online, thus validating a lot of online business models. Delivering on commitments and gaining the trust of users is key for all businesses, but more so online. Signs are certainly promising.
AP: What do you miss the most while doing an online business?
SB: All we've mentioned thus far are advantages! However, the instant gratification that customers get at physical stores can never be replaced, nor can the touch-and-feel aspect of products.