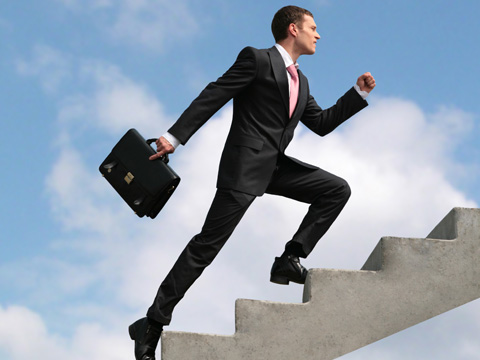 The two-day conference on Entrepreneurship Summit 2014 organised by Franchise India Holdings Ltd on 11th – 12th October at Pragati Maidan, New Delhi, witnessed the presence of eminent industry leaders, businesses experts, investors and entrepreneurs. The event explored key business opportunities, innovative ideas that lie in the meadow of entrepreneurship.
Power play
Entrepreneurship Summit 2014 started off with a splendid inaugural session – "The Ecosystem and Entrepreneurship: Vision India 2020", chaired by Rod Young, MD, DC strategy, Australia. The session focused on maximising the economic power of SMEs and how to make India a preferred destination to do business by embracing best international practices.
"Nearly 25 million businesses come under organised sector, which evidently creates opportunities for the SMEs. Given the fact that SMEs contribute significantly to the economic growth of the country, the government should encourage entrepreneurship in India," said Young. He brings with him 30 years of experience in franchising and licensing in business development in Australia, Europe, China, South East Asia, India, the United States.
Speaking on the occasion, Madhav Lal, IAS, Secretary, MSME, said, "MSMEs contribution in the GDP is nearly 45 per cent. They generate 40 per cent employment by providing jobs for almost 40 billion people. The service sector in India is growing rapidly and even faster than the country's manufacturing sector, and 27 per cent of the contribution was made by the MSMEs."
However, the MSME sector is also characterised by some informal activities. Though small business segments seem to be the frontrunner in terms of contribution to the Indian economy, a great deal of contribution comes from the unregistered and informal segment.
"We should improve the quality, standardisation and bring amendments to the existing government regulations. Our ministry is supporting nearly 140 incubators across the country to give proper assistance and incentives to the MSMEs," shared Lal.
Growth through Licensing
Licensing is considered as the young business in India, but the industry is gradually climbing the ladder of victory. In 2011, the estimated retail sale of license goods in India was $125 million. The kid's license market in India is growing by 25-30 per cent year-on-year. An entrepreneur can utilise licensing as one of the marketing weapons in terms of luring consumers and make them buy their goods.
Commenting on the growing licensing business in India, Martin Brochstein, SVP Industry Relations and Information, LIMA Worldwide stated, "Licensing is the cousin of franchising and we look forward to see licensing business growing in leaps and bounds in India. Licensing itself is not an industry, it is a marketing tool.Licensing worldwide is $195 billion market. Whereas, the projected retail sales for 2014 in India is $450 million."
The total retail market in India is currently estimated at $950 million in size. On further categoriation of licensed market in India, the entertainment (market size 47%), corporate brand (market size 17%), fashion (market size 14%), sports (market size 12%) and sports collegiate (market size 16%) segments offer huge growth potential for the existing and incoming players.
Idea to a successful business
The first session focused on "Transforming from an idea to a successful business" stage. The panellist discussed on new age entrepreneurial mind-set and how to validate ideas and analyse markets to minimise start-up risks.
Chairing the session, C K Kumaravel, MD, Naturals Beauty Salons India stated, "Beauty Salon is a Rs 30,000 crore industry which is growing faster than 40 per cent. Today, there are atleast two lakh beauty parlours in the country. When we started our venture, there was dearth of quality beauty parlours in the market. This inspired us to start Naturals Beauty Salon."
The crucial step for an entrepreneur at the initial stage is to build their own brand and for that one needs to follow the right philosophy. Major challenges that an entrepreneur faces while building a successful enterprise encompasses winning the confidence of its consumers and creating a proper business plan that works.
Speaking on the ocassion, Deepak Agarwal, CEO and Head (Strategy), DLF Brands, commented, "Entrepreneurs, today need to realise the importance of how consumer behaviour affects business. They not only need products, but they need to understand the importance of introducing right product at the right time. Entrepreneurs should begin with an idea, pick a particular consumer need and identify a particular gap in the market place. They should maintain consistency in their approach, standardize the things and build consumer confidence."
The second session – 'Start-up and idea funding' witnessed the presence of renowned angel investors, who discussed about the various stages of funding and how to choose between an accelerator and an incubator.
"Angel investors build successful entrepreneurs as they understand the power of entrepreneurship. They invest their personal money into new and young companies. Angel investors typically invest in the equity of the company and they do not look at dividend as return on investment. The investors look at the value of the shares, so that they can sell them at a certain point of time," Padmaja Ruparel, President, Indian Angel Network (IAN) said. 
Talking about the sources of funding for an entrepreneur, Sunil K Goel, founder and CEO, YourNest Angel Fund, stated, "The best source of funding is your own customers. Then comes the role of incubators and accelerators. Incubators enable entrepreneurs to prepare a blueprint of the business plan like how to develop an organization, build brand and raise funds. Accelerators provide handholding with proper guidance and in a period of 3-4 months, they help entrepreneurs transform their products into a business proposition."
Women Entrepreneurship
The next session on "Preparing women entrepreneurs for growth" emphasised on some of the critical issues that women in India face in the society and workplace. The session came up with many insightful solutions to address the concern of women empowerment in the country.
 Benu Sehgal, VP and Head, DLF Utilities Ltd-Saket, said, "I do not believe in gender discrimination, we all are same. India's population contains 50 per cent men and 50 per cent women, but the society is still being dominated by male. Society should change their mindset and behaviour towards women."
Raman Bajaj, MD, Educomp Childcare Pvt. Ltd agrees on the above statement and elucidated, "The difference that women entrepreneurs bring to India's as well as world's economy is that women entrepreneurs put 90 per cent of their earnings into education, healthcare and nutrition of their families as opposed to 20 to 40 per cent done by men. This is the power of women entrepreneurship. It creates opportunities and environment for more women to get into entrepreneurship."
Now the time has come when the government should come forward and enable policy reforms for women and introduce various initiatives in a bid to promote women entrepreneurship in India. "There are lot of projects under Uttarakhand government for women empowerment. The objective of these projects is to provide the handholding and training to the women," Rajni Aggarwal, President, Federation of Indian Women Entrepreneurs said.
Risk Funding
Shaping Tomorrow's business: What next for money, markets and growth was the theme of the next session. The key speaker for the session were Vineet Satija, PwC - Financial Advisory Services, Mosum Pal Choudhury, Vice President, Avigo Capital Partners Pvt. Ltd, Vikram Gupta, Founding & Managing Partner, IvyCap Ventures Advisors Pvt. Ltd and Rana Usman, Sr. Asst. VP / Head Northern Region, NSE.
The session attempted to clear the fundamentals of funding formats. "In angel funding or seed funding, one can raise upto crores, whereas VCs come into play when a company has already significant number of customers or generating significant amount of revenue. The company can raise up to Rs 7 to 8 million of funds. Requirement of PE funds come when businesses have proven or profitable concept. The dynamics are different in each stage depending on the nature of business," Gupta concluded.