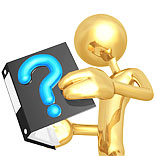 Differential ideas are the key ingredient to any businesses' survival strategy. Be it a small internet café located in your neighbourhood or the old grocer that you prefer over the mega mart especially when you are in an insistent position. Can these be counted as your niche aspects? Or can a super intelligent plan be counted under the niche head? The more we ponder over it, the more difficult it becomes to spot what a niche is actually all about and what it is not. Through this article, let's discuss the components that make an idea or plan worth being counted as a niche plan and how it is beneficial in revitalizing the business as a whole.
What is niche all about?
In this context, niche can be technically described as unmet needs of the customers, which are molded as a desired component by the marketer. But, in its true form, a niche can be any idea, product or service that fulfills the customer needs at a given time, and in a structured form that none other can emulate. Niche marketing is the opposite of mass marketing. The differentiating aspect is that it targets specific people with special needs which can be determined geographically or based on an idea.
The fact cannot be denied that it is a niche idea that grows to develop into a full-fledged business, industry or even a sector eventually (example- IT, BPO, etc). But at its nascent stage, the characteristic feature that differentiates it is that it's only one of its kind. Hence, no matter how friendly or helpful the neighbourhood services are, cannot be counted as a niche proposition. On the other hand, if we assume hypothetically a mobile solution provider who will link all your electrical appliances to your mobile phone for operational purposes, it would be considered a unique proposition and counted as a niche business idea.
Edging out competition
Having a niche business is the only way to eliminate competition. Niche businesses in their starting days offer the entrepreneurs a chance to focus all their branding and marketing abilities in one area and expand on these core customers as the business grows. The agenda is to stop doing everything for everyone. So the focus can be a small area, and the aim- to emerge a market leader beginning from smaller scale of operation.
A niche need not always be created out of a brain wave; it can be differential services rendered by competing companies. For example, the neighbourhood tailor might score brownie points over the exclusive ladies boutique for the sales volume. While the boutique will only keep high end designer wear, and mark only ten percent of the tailors sales, but end up making four times profit. The reason is simple, exclusivity of design, which is the boutique designer's niche proposition will help him earn more, unlike the local tailor who will stitch ten dresses of the same design.
Big companies like Apple has survived by creating specifically ideated products and services. Though they had their initial hiccups with products that did not work out, but eventually they got back on the success route by sticking to their core character of creating and adding niche values to their creations as well as to already existing technological applications. Their niche value here became their design component (iPod, iPhone, Mac, etc).
The fact to be realized here is that there are always prospective customers that you or your competitors have never seen. The first one to create a niche product that appeals to them - will win them.  So, to gain that competitive advantage, focus on what new needs you can fill or improve on, that others won't, can't or haven't yet. This would fling you ahead of your competitor before they know what hit them.
Gaining ultimate benefit
The benefits of developing a niche category is three folds: first is the ease of identifying customers, second is the ease of financing and lastly, it adds on to the overall competitive ability. Elaborating on these benefits, the fact that comes forward first is that, advantage of starting a niche business is the ease of identifying your potential customer base. This should come through easily because you are targeting only certain buyers. Thus, we see why niche ventures have better chances of surviving than more general types of (small) companies!
Obtaining finance for niche ventures can also be trouble-free. Compared to more general businesses, there is less competition to deal with, making you a more attractive candidate when seeking investors. And in the end, all these attributes make niche businesses easy to start and easy to defend from competitors. By finding a forte where you can build your own unique stronghold, you can attract and maintain customers who will pay top dollars for your goods and services.
All about being wise and vary
All the above talk might make this delicate route sound steady for business success. But the fact is treading the niche path can be the trickiest route. Reason being that a lot of brain storming and strategising follows a successful niche idea. And most of them end up on the unexpected path; this is either to gain finances that eventually melt down in the general category as they start making adjustments to include as many generic customers as they can.  They then loose the niche proposition and join the mass markets and if at all they survive it is through quality but quantity of sales. So be aware and prepared with a plan B, i.e. is your business ready to be scaled up in case the niche idea fails to catch up with the potential customers- and gain through economies of scale (i.e. profit through mass production and sales).
Also, the marginal niche ideas may not bring in guaranteed returns, as they will be easy to emulate and will be food for thought for those seeking to incrementally innovate on an existing idea. Thus someone may pick up your idea and add mass proposition to it and sell it at a lower price.
Consciously reviving the idea
Does creating unique market niche involve huge cost? No. But it does involve focused attention towards your customer's spoken and unspoken needs, problems and complaints. One needs to get in the habit of listening to customer problems and complaints about your product or service. These complaints and problems are your golden seeds of opportunity for creating and maintaining a niche stand.
The Smile group led by Harish Bahl is working to consciously and continuously improvise on this aspect. They created ground breaking niche offerings via their digital platform, and since then have been reviving it to add more benefits and specifications to their business offerings. "Our focus is on understanding the unmet need. Internet is not a new phenomenon, using it to create an exclusive membership that will enable you to buy from an exclusive designer collection is our unique, yet simple idea. And that's what Fashion And You is all about," explained Harish Bahl.
There is no dearth of niche category potential everywhere. Also a customer's complain can accelerate specific niches to come alive in your mind. Take the time to think about the power of a niche, you'll suddenly find yourself creating more each day. Listen to people's problems, complaints, and irritations. They're signs of niche opportunities, and once you are at it, there is no stopping you!