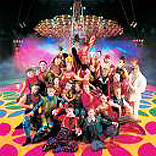 The essence of carrying out PR activities lies in the art of building trust. This trust might be between a brand and its prospective consumers, for a person or the services provided. In today's competitive world, it's not only important to provide the best products and services but also to present your self in a positive light. However, an opportunity stems out from the tiny gesture of presenting somebody in the right stead. Yes, another business opportunity that communication bestows is starting a Public Relations (PR) agency.

The opening up of the Indian economy in 1991 not only led to the MNCs making their way to India, but also to many business trends and practices that followed. Outsourcing PR activities was one of the common trends in the west, but it was at a very nascent stage in India. Only a few Indian companies used PR strategically as a marketing tool. Eventually, Indian players too realised the importance of building public relations and the trend of using PR as an effective tool gained momentum. 

India has over 150 big and small PR companies which collectively have an income worth Rs 300 - 500 crore. There is scope for more companies, provided one has the required skills and a determination to work hard to portray somebody else in a positive way. 

PR agencies
The PR industry is an exciting space where you are always on your mental errand -- you deal with various interesting people, share your ideas with them, get to know their businesses and guide them as to how your ideas can benefit them. You sell your ideas to earn your bread. Your writing skills help you write catchy and interesting press releases and stories for magazines and newspapers, while your affluent verbal skills convince editors and producers to use your material to the delight of your clients. At times, you work under close deadlines but the satisfaction one gets after the aim is achieved is always worth the effort. It's rewarding in terms of earnings also, as you may draw anything between Rs 30,000 to Rs 3 lakh a month from your clients, depending upon the kind of services you provide to them or the amount of effort you put in, in hitting the bull's eye for them. 

Offerings & operations
Public relations companies assist their clients in gaining exposure through local, national, online, trade and consumer media, as well as, in the communities where their respective clients operate. PR companies provide a whole bouquet of services such as counselling, media relations, research, investor relations, community relations, employee relations, public affairs, government affairs, content writing, crisis management, event management, industry relations, organising fund raising activities, etc. In the beginning, one may choose a few areas of operation among these. Public relations agencies also equip their clients with weapons like press kits, speeches, annual reports and brochures –all the tools that go toward winning the war of fame.

Though the initial clients may come on referral basis, you will have to gear up to win new clients. Once you have served a few clients, it's time to prepare a good company presentation, besides the company website which showcases the vision of your company, the clients you have worked with earlier and the kind of work you have done for them. You may discuss with your prospects the fields you specialise in and the ways in which your services could prove beneficial to them, besides why they should choose you instead of anybody else. It could take you and your clients a few meetings to decide whether you can work for them. Once the preliminaries are done with, you may plan the strategy for your clients considering their short term and long term goals. Since media relations form the core of your trade, it is imperative to build good relations with various print media to get your clients featured from time to time. 

However, PR is not all about carving beautiful stories or handling media relations - there is a lot more to it. In crisis like the current slowdown or the Mumbai terrorist attack, PR plays a significant role when the stake holders/public demand right information from the companies, but the companies being too messed up due to the crisis are unable to address the issues. 

Prospects despite recession
The current recession has affected almost every sector in the business world. The PR industry too cannot remain unaffected as their clients might break their ties with them in order to cut on costs. PR companies that are not smart enough to turn the downturn into an upturn may have to bear the brunt of the slowdown. But those that are more strategic know that this is the time when PR activities are most required. "The stake holders of the company require the information, all the more, from the companies, as in the absence of the right information, they tend to believe whatever rumours they have access to," explains Harsh Wardhan, Managing Partner, Mutual PR. PR is not only the cheapest, but also the most strategic tool to reach out to your stake holders and tell them what the actual position is, so that they are not governed by hearsay. Talking about the impact of recession on the PR industry, Elisha Saigal, Co-founder, RpH declares, "So far, we have not faced any crisis due to recession. Certainly, lots of brands are cutting down on their advertising front, but they are taking on more PR exercises, it being the more economical way to constantly remind people of their existence." Shalini Singh, Founder, Galvanise PR too upholds a similar belief as she says, "Companies need marketing of some sort whether there is recession or not. However, they become more stringent during the slowdown and want value for every single dollar spent on PR initiatives." Some clients even ask the PR companies to cut down the fee they charge them. As Seema Kundra, CEO Lexicon PR puts it, "They may scale down the PR activities to rationalise the cost."

At the time of recession, PR services become more relevant in terms of avoiding panic among not only the stake holders of a particular company but its employees, vendors and the government as well. 

In-house vs. outsourcing
A million dollar question arises, "Why do we need a PR agency?" Isn't it fine if the companies have their in-house PR departments? Wardhan opines, "A company is a legal entity and has a personality of its own. When an in-house PR is working for it, they are talking to the press that is there in the particular sector they are operating in. But when an agency works for them, that adds various colours and flavours to it as the agency deals dedicatedly with varied industries such as IT, media, fashion, steel, automobile, F&B, education, etc. simultaneously." An in-house PR is exposed to a particular line of activity, whereas, a PR agency adds a holistic perspective to their PR operations, owing to their whole wealth of experience. PR professionals in a firm remain keener on getting their clients featured than the in-house marketing team which has other services as well to render to. 

Market analysis
The fact that there is need of PR agencies is no sufficient reason to take off. Secondly, your interest in carrying out PR activities alone cannot help you plan the strategy to succeed. It's always better to do your home work well before jumping into any business. Make sure that there are enough potential clients in the industry you would be catering to. PR is an industry which runs primarily on contacts and relationships. The sector in which you have maximum contacts would be a better option to begin with. A thorough market study is a must to understand the prevailing competition, understanding the requirements of your prospects and turning the prospects to the long term clients besides evaluating the reasons of the success or failure of your predecessors.  

Start-up essentials
Like every start-up, a PR firm requires you to be thorough with certain aspects of the business. Some of them are as follows: 

Infrastructure & investment
Flexibility of infrastructure is another inviting feature of a PR start-up. One can begin with home and scale up to a corporate office with the profits pouring in. Or to have the adequate look and feel of a corporate set-up, you can hire a rented office space in a commercial area right in the beginning, depending on the funds you have. Saigal who started her PR firm in December 2007 in a garage says, "We lit up the whole place, got the walls and the electrical work done and gave it a proper office look and feel." 

One needs to invest in a computer system with the usual office software, a laser printer, a colour printer, a scanner, a photocopier and a fax machine as the basic equipment to start off. The initial investment could be as low as Rs 2 to 3 lakh and may go up to Rs 20 - 30 lakh, depending upon the employees you are hiring and the infrastructure you start with. The salaries of the PR agents may range from Rs 5,000 -10,000 to Rs 15,000 -30,000 or above, depending upon the growth rate and size of the company. Commenting on the investment required to start off Wardhan says, "Capital is never an issue when you start living with an idea. One has to live and believe in the idea in order to carry it forward." 

Human resource
The beginning can be as humble as starting with 2 to 3 employees. But the initial days would require dedicated work, hard enough to get sufficient recognition to win more clients. It's an industry where one's communication skills are of utmost importance. One can survive without degrees, but not without a sweet tongue and the ability to speak and write flawlessly. 

Another factor to be considered could be whether you wish to begin solo or in partnership. Mutual PR, a Delhi based PR agency which presently has 11 offices across India and abroad, was started in partnership and is presently managed by three managing partners namely, Priyadarshi Sharma(MBA), Pravin Dubey(Engineer) and Harsh Wardhan(MBA) with diverse experience, therefore, each of them handling their respective domains. Sharma, with 15 years of experience in the PR industry, looks after the overseas operations, whereas, Dubey plays a key role in success with technology clients and in government-industry interface. Wardhan handles the financial aspects of the business.

Experience & qualification
Experience in PR or media services or related fields is a must before plunging into this industry as the competition is huge and to stand out from the milieu and make a difference in your offerings, you need to understand how the business is actually carried out. Singh avers, "One must have at least three years of experience in a PR firm and two years in the corporate sector to understand the nitty-gritty of the PR business." However, she does not feel that any particular qualification is essential, as she herself has 15 years of national and international experience in PR, without a mass communication degree. A degree in public relation, mass communication or MBA could certainly be an added advantage, but not an absolute necessity. What is needed more is the passion to work in this space, not fancy degrees. 

Legal aspects
For registering your company, you need to hire a CA. You have to give six options to the registrar to choose any one name for your company which is not yet taken by anybody else to get your company registered besides opening a bank account on the name of the company or giving the PAN number, etc. The legal contract and documents should also be in place. However, there is no special legal angle to starting a PR agency.

Marketing 
One can market one's services through word of mouth, sending mails, distributing pamphlets, etc. But since it is a service industry, your services to your clients can become the best tool to market your brand name. You can call up all your references and tell them about the services you provide and you can generate more value for their money. It's a must to realise your own strengths and weaknesses and act strategically to attract more and more clients. Your past experience can give you certain reference points which can set your boat afloat. 

Problem areas
Public relations is an industry wherein you are affected by every single change that occurs in the business space as your clients could range across education, retail, fashion, financial services, automobile, consumer electronics to accessories, entertainment and food. It's not important who your initial clients were, it's more important how you build and scale it up. "Anybody who is in this space will get two-three clients, may be on a referral basis. The critical part is one scales it up and stays there for a long time," avers Wardhan. Singh who started her own PR company early this year after having worked in the Indian and international PR space, highlights another challenge in the PR industry as she says, "It's very difficult to find the right talent to do the job. Youngsters have high expectations but are not as hard working as is required by the job." Moreover, certain clients also have unrealistic expectations. They know that they want to be on the front page of the top most dailies of India, but they hardly care if they have the requisite potential to attract the media.  

Competition
Competition is sure to be there when there are already over 150 odd players in the PR space, but one can excel owing to one's USP. "Our integrated services and delivery capability, besides the promises we keep with our clients is our USP," says Wardhan. RpH PR prefers to be focused on the kind of work they do in order to make their clients happy, which automatically would win more clients for them. 

PR companies need to be strategic in order to win more clients, because their clients would only afford them if they are benefited by the services in terms of greater brand visibility, customer retention, winning new ones or competing efficiently with other players, at the same time boosting the sales. 

Future ahead
The PR industry demands constant updating. You cannot remain unconcerned with anything that is happening around you which eventually leads to the growth of the PR companies as well. Today, it's not only the international companies that are headed abroad; Indian companies too are eyeing foreign markets. "We have clients like Havells which are present worldwide. One way was to find partners there to service my clients abroad or build up my own team there. I chose the second way as my team has a huge comfort level working with me. So, I am growing with my clients," explains Wardhan.  

PR companies, certainly, do have a bright future ahead as they would always be required to render their services whether times are good or bad. But only the fittest survives when the entry is easy and the competition huge. So, if you are ready to put all your creativity to use to bring your clients in the limelight, PR is the industry for you.