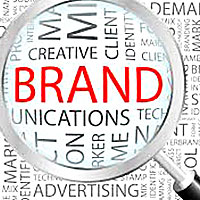 In this day of fierce competition, great brands are results of great perseverance. A good brand asks for a tall order. But despite the fact that a brand needs to be handled intricately, we do take it for granted at times and subject it to things we should have not ever. These are great mistakes which may be in the form of –investing carelessly or avoiding R & D, etc. But whatever it is, it does dent the value of the brand. Let's see the five common mistakes a brand may be subjected to, and how to avoid them.
Never compromise on price: According to a survey, customers prefer a shop that sells at low price. They call it value for price store. The sudden realisation to penny pinch has come from the learning of recession coupled with inflation. Price has become better consideration than brand in convenience of buying.
If the competition is giving you a run for your money, do not be under confident or be tempted to lower your price. Because in doing so you are taking a reverse gear to bottom which may proof detrimental to the image of the brand and take a lot of time to come up. For example: I know of a writer who became a sensation with three consecutive bestseller books and a brand to reckon with. Film producers signed him right, forth and centre. Then came his 4th book, hastily written so as to cash in on the success of the previous books. Unfortunately, it fell flat bang on and with it, his reputation went kaput. He slashed down the price of the book that was not selling, which ruined his reputation more as people looked at him with doubt for offering something at cheap price. I think, the best solution would have been to totally remove the books from the shelves and save others from getting a taste of the bad book; today he is biding his time just in figuring out what he should write next to come back on the lost ground which looks a wee possibility. Brands do matter and a customer understands the kind of effort that has gone into building that brand and the resultant trust. So, do not compromise with your price. The road to success may be long at first but you will reach there with perseverance. Quality does not come cheap, there is a bigger tag attached to it. And if you start from a low price, it may take you to the bottom of the pyramid and at par with already cheap brands while closing all doors for you to come back to the old league.
Too many cooks spoil the broth: Every time there is a shuffle in the top management like coming of a new marketing Vice President etc, he will try to change the brand or put his/her mark on it. For example, I know of a publishing company that changes its editors very frequently with the result that there is no consistency in the magazine style and that reflects badly on the company image. A consistent captain of a ship goes a long way in controlling the steering and ensuring a steady ride even on murky waters as he would have acquired the skill to read the pulse over a long period of time to know where and when to change the direction for a smooth ride minus any calamity. Plus when one works for a company for a long time, he acquires trust which also helps him in taking decisions confidently and in view of long term goals of the company. So, there are fewer mistakes.
Service matters: If you thought that you have a good quality product and that's all to please a customer then you are wrong. Service to the customer matters a lot. If you don't give prompt and good service to the customer, your customer may shift his loyalty. For example: Let's take two telecommunication giants, christened as A and B. A's customers complain that they are never able to get through with the complains as the CSA's are not efficient enough, B's customers are a happy lot who receive prompt attention from their company. The result is changing alliance over to the one that serves best.
Promises are not meant to be broken: There was a trend earlier with the salesman that they spoke more just to sell, promising more than they could deliver. And gullible consumers bought their stories that proved to be myths later. Times have changed now with transparency taking an important role in the market with little or no room for lies. Yet some go overboard in their excitement to sell which proves detrimental to the image of the brand when the same is not delivered. We have today consumer complain cells that are the watch dogs for any probable slip from the company. Promise what you can deliver for that goodwill in the market that will go a long way in reinstating trust for your company.
Quality triumphs over everything: There is a saying that respect is commanded not demanded and in keeping with the same, do not go to forcibly sell your products and demand a big chunk of share for your products. You cannot take away other's share without a substantial reason. Be yourself and do not copy others. In a subtle way, make your product stand out from others in quality, pricing, services, marketing strategy and promotional gimmicks.
Do not run after success, but after quality and success will follow you automatically.
I hope you will take a leaf or two from the above and avoid the unnecessary in your brand building exercise. I think I forgot one more important advice which Pankaj Chadda, CEO of Zomato, reminded me just in time! As Chadda puts it," According to me, the biggest one can make is the communication around the image of the brand. The management should have an image in mind and every communication should be consistent according to it. If you position our brand as premium, every creative, advertisement, mail to consumers, BTL marketing should be done in a premium way. e.g. Zomato logo on restaurant tissues/ Zomato stickers on autos reduce our premium-ness and hence we never use these strategies".