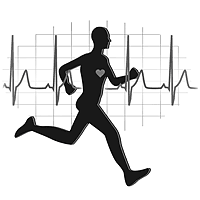 Starting young in sports and succeeding is a relatively old phenomenon. Sachin Tendulkar is an oft-quoted example in this regard. Over the last few years, there has been a surge of youngsters in their 20s or even teens starting their own ventures. One can easily recall Mark Zuckerberg, who founded Facebook at the age of 20. While an early start can boost your chances of winning the grand slams of entrepreneurship, it may also heighten your health risks.
Heart Attacks Getting Younger
Renowned cardiologist Dr Ashok Seth, Chairman, Fortis Escorts Heart Institute, points out, "We are seeing an increasing pattern of the coronary disease affecting the youth, especially in the recent few years."
According to the 'State of the Indian Heart' report, over the last eight years, there has been 100-per cent increase in below-45 age group admitted at the hospital for CAD. Out of this, the majority increase has been in the age group of less than 25 years, while people in the 25-44 age group demonstrated a stable trend for CAD. Dr Peeyush Jain, Head, Department of Preventive Cardiology, Fortis Escorts Heart Institute, Delhi, warns, "Cardiovascular disease is the biggest killer in India and Asia. It is increasingly affecting younger men and women in India."
Apart from heart diseases, the other problems that the young people are commonly suffering from are diabetes, hypertension, high cholesterol levels, thyroid imbalance and menstrual disturbances.
Start-up Stress
New-business life is among the most stressful period for any entrepreneur. It is a time when he/she is juggling several roles, alone. Deependra Bundela, Founder, ITChintu, says "Start-up environment is full of challenges. You cannot afford to lose focus from any aspect – from product development to marketing to finance to even team building. Moreover, with growing competition, urgency to meet the estimated targets and managing different things, it becomes quite natural that you feel stressed out and exhausted."
"Start-up is a stressful stage. Around 10-15 years ago when I was building my business, my health suffered and I had gone into a very bad lifestyle," says Vishal Gondal, CEO and Founder, GOQii.
Work-related stress is increasingly becoming a health hazard as Dr Seth says, "At the younger age group the heart-related and other diseases are more related to lifestyle. However, we know that the present generation is in far greater stress than the previous ones. We never considered stress as an important risk factor, but now it is gaining higher significance in our analysis."
Women Face Higher Risks
The heart-related diseases have grown at an alarming rate among females. According to a report, the percentage of women undergoing Coronary Artery Bypass Surgeries has increased from 6 per cent in the late eighties and early nineties to 15 per cent in the past three to four years – a whopping increase of 150 per cent.
"The reason for this is the urban lifestyle, which is full of stress, and of course smoking. Nowadays, incidence of smoking is more in females than males. The combination of smoking and oral contraceptive pills for females is very deleterious and increases the incidence of CAD," highlights Dr Vanita Arora, Associate Director & Head, Cardiac Electrophysiology Lab and Arrhythmia Services, Max Hospital.
Health is Wealth
Doctors suggest entrepreneurs to take leisure breaks to switch off from daily work routine and to combat stress. "Mental relaxation is a key aspect. Entrepreneurs have to set a 'me-time' for themselves. They should take up a hobby to divert their minds from daily problems of life, and they must include 45 minutes of exercise in their routine," advises Dr Seth.
Other lifestyle changes, such as eating healthy, avoiding junk food and quitting smoking and drinking, can go a long way in keeping heart diseases at bay.